Written By: Jeremy
As I spend yet another day inside on the computer instead of outside playing golf, it is hard not to get down at the unprecedented winter of poor weather on the southern gulf coast of the United States of America. It is hard not to grumble about how we should have wintered in the Southwest, or say we are never coming back here.
The truth is that we are disappointed in the weather, but I assume that is not something unique to us in the winter of 2014. In reality, we are having the time or our lives. We are seeing parts of the country we have never seen. Unlike most, we get to experience these places more as locals than as visitors. Realistically we are something between visitor and local and we are not the typical snow-birder either.
As I mentioned previously, we were looking to find a place to settle down for a month or so and away from the train noise. Well, we found our spot in Bay Saint Louis, Mississippi at the charming Bay Hide Away RV resort.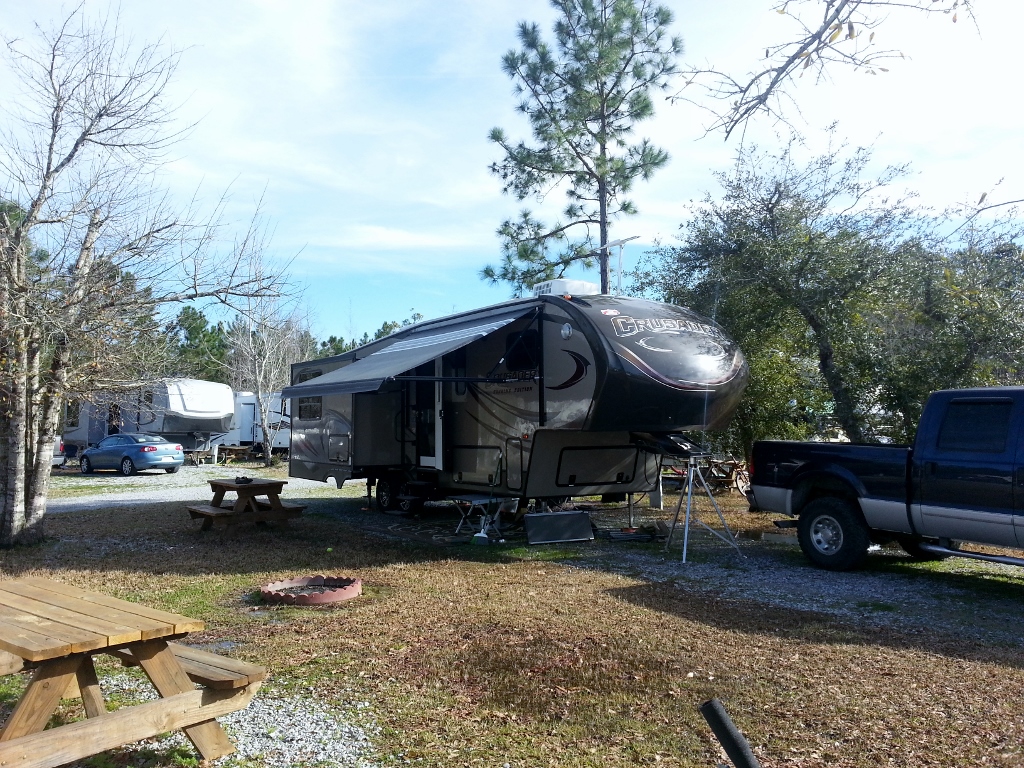 Yes, the rain has been extreme and as I write we are talking about whether or not to venture out to the first local Mardi Gras parade we had been looking forward to. Although understandably soggy, overall, the park has been quiet, down to earth, and exactly what we needed for a month. Robin has had a pretty busy couple of weeks of working and we even had a chance to do some interior painting of our trailer. Maybe we will share more pictures once we are done, but right now we still have some work to do. All in good time.
As I mentioned before this is our 20th place in 11 states in just under 5 months.  As I write it has just occurred to me that we have now spent the greatest majority of our time on the road in the State of Mississippi. As I think about that now, this seems somewhat of an odd choice for us. Besides being about the only state with a name over five letters that I know how to spell, I had never previously visited the state and mostly what I knew about the state is some less than flattering health and education statistics. Although I don't have any hard statistics to support it, after spending a month here, I venture to guess that it may also lead the nation in the number of people that commute primarily shirtless and in the back bed of a pickup truck. To say that Mississippi was not at the top of our list of must visit states would be an understatement.
I would love to tell you that after spending a month and a half in this state that I was completely wrong about Mississippi and that all of those horrifying stereotypes and statistics must be wrong. To be honest, you don't have to spend much time here at all to see how and why those statistics are what they are, but at the same time there is another Mississippi stereotype that we did not expect based on our experience in other southern areas. The people here absolutely do embody the stereotype that you think of when you hear about "southern hospitality".
Much like the Carolinas, Georgia, Florida and Alabama, Robin and I don't exactly blend in seamlessly with the society here in Mississippi. Maybe it is our northern accents, our lack of appreciation of Nascar, Robin's somewhat amusing lack of ability to decipher southern dialect, or our crazy belief that chicken is still "meat". Regardless, wherever we go, we get funny looks and sometimes funny service when we venture out amongst the locals and quiz waiters about the content of the food.
Yes, the food and language can be a challenge, and if I get served one more food item in a giant Styrofoam container, I may scream, but that aside, the people of Mississippi are absolutely the most friendly, welcoming, and even entertaining people that we have come across in our travels to date.   Wherever we go, smiling faces, and a friendly and sincere "Y'all come back now" is boomed as we make our way to the exit.
The local workers, waiters and town folks that we have encountered are friendly, talkative and curious but, regardless of how many eyebrows we raise, I don't think I have seen a single roll-of-the-eyes like I kept seeing over and over again in some other southern towns as we make futile requests for menu substitutions or directions to recommended and non existent places to walk dogs.  Yes, we have found that people here are just generally friendly and happy! It could be the fact that this is the Mardi Gras season but more realistically, I think this is just a friendly place with a genuine good sense of humor.
There is no such thing as a quick trip in and out of a store as someone is bound to want to converse. Sure, a lot of times the conversation is unusually loud and uni-directional, but that is part of the charm. We like the energy and vibe.
Michelle and Joe at the Bay Hide Away, could not be nicer and we have really been made to feel at home and included with the snow-birder crowd at the RV park. Unlike other snow-birder havens, we have been invited to all of the community clubhouse activities like Bingo and the chili cook-off.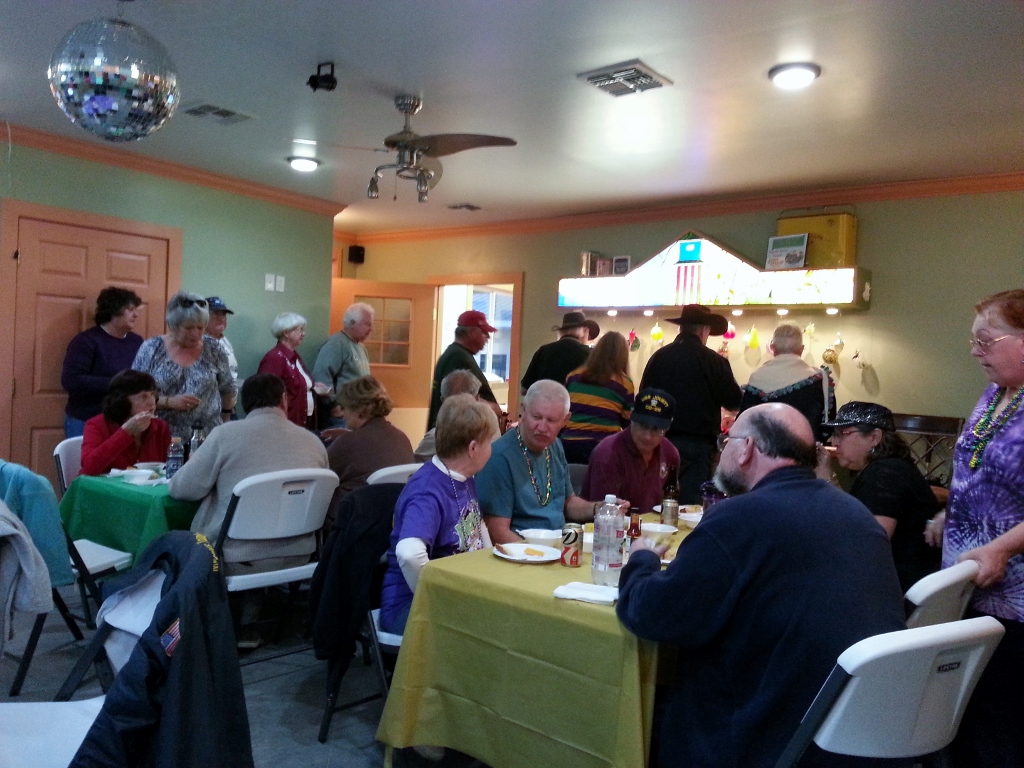 Not only were we invited people seem genuinely disappointed if we don't show up. Sure our two-bean sweet potato chili didn't stand a chance against the winning no-bean, two-meat chili but nonetheless, we had a good time sharing a meal and some laughs with our fellow travelers.
The little town of Bay Saint Louis is a quiet and charming, artsy town and we enjoyed some good meals and a "second Saturday" event where we visited a bunch of art galleries and antique shops and listened to some music being played in the streets.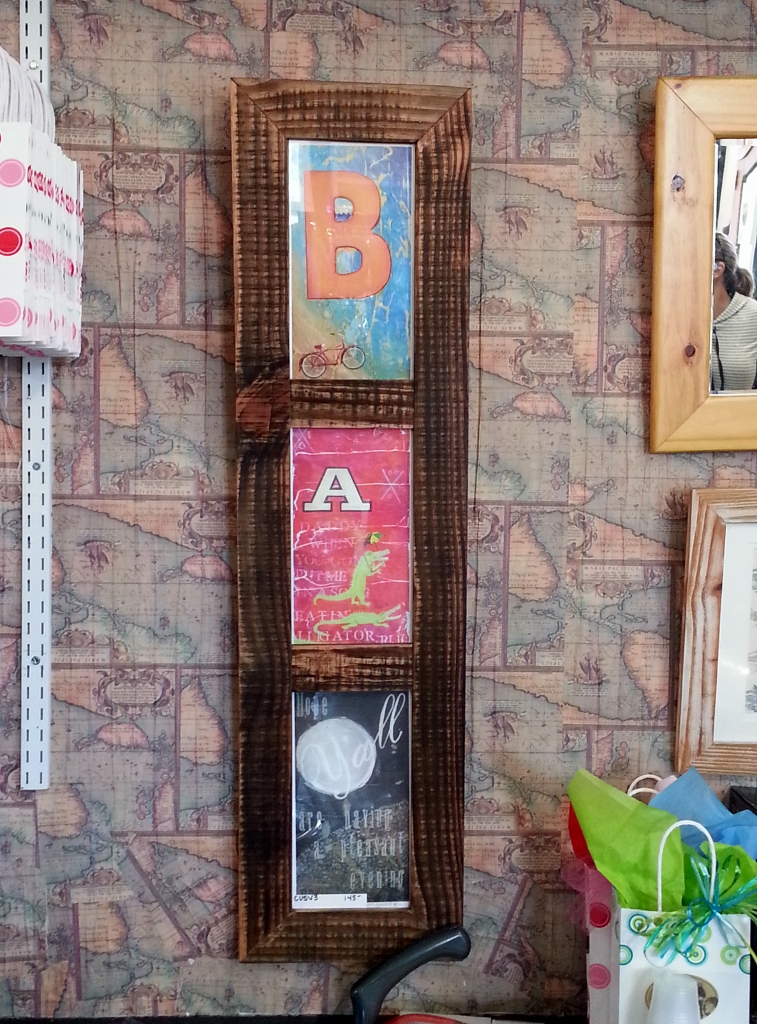 The nearby dog friendly beach has become a favorite afternoon destination about ten minutes from the park.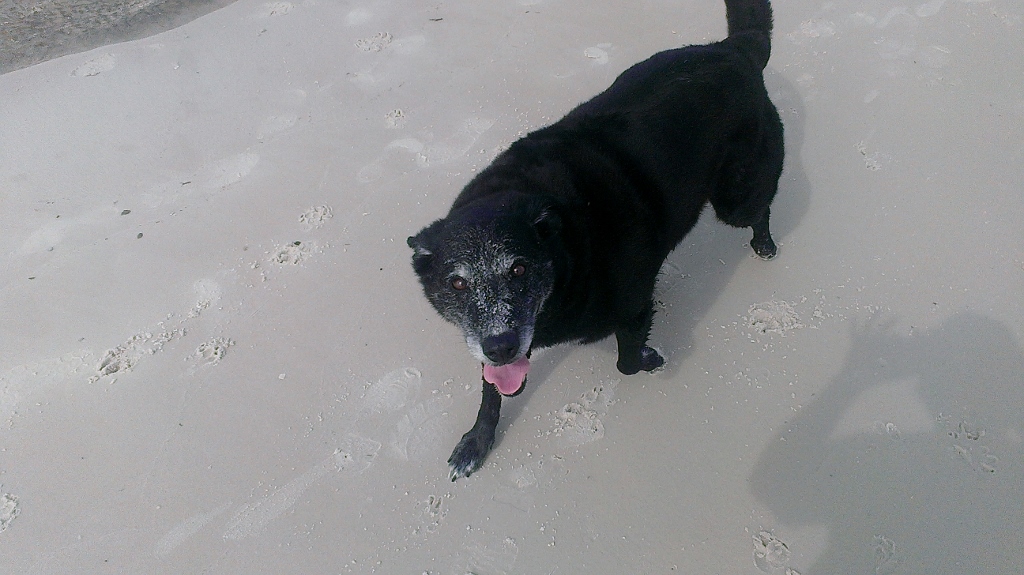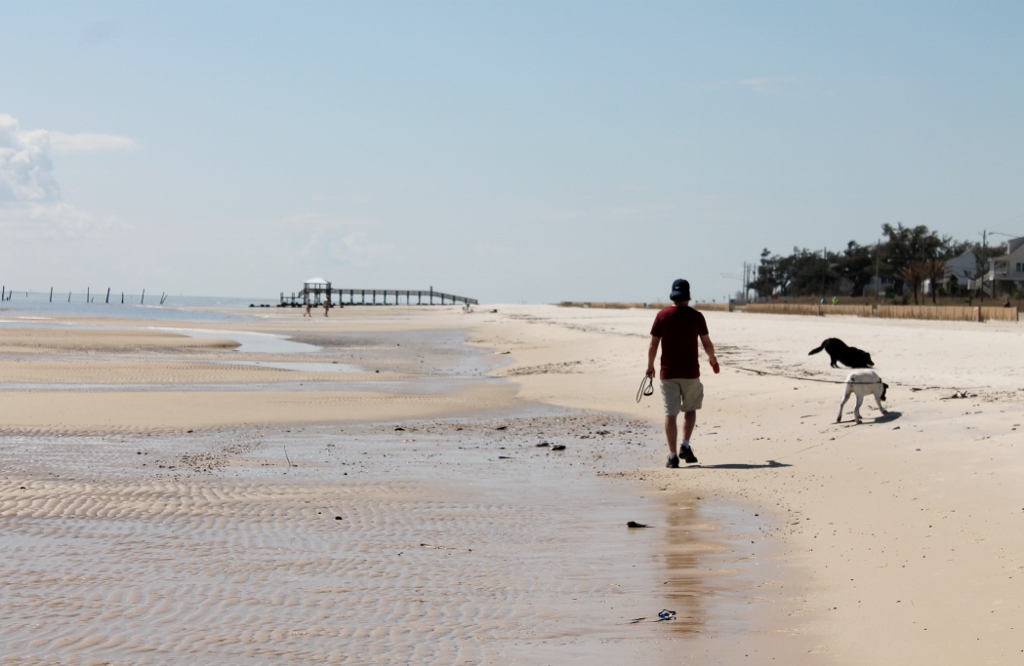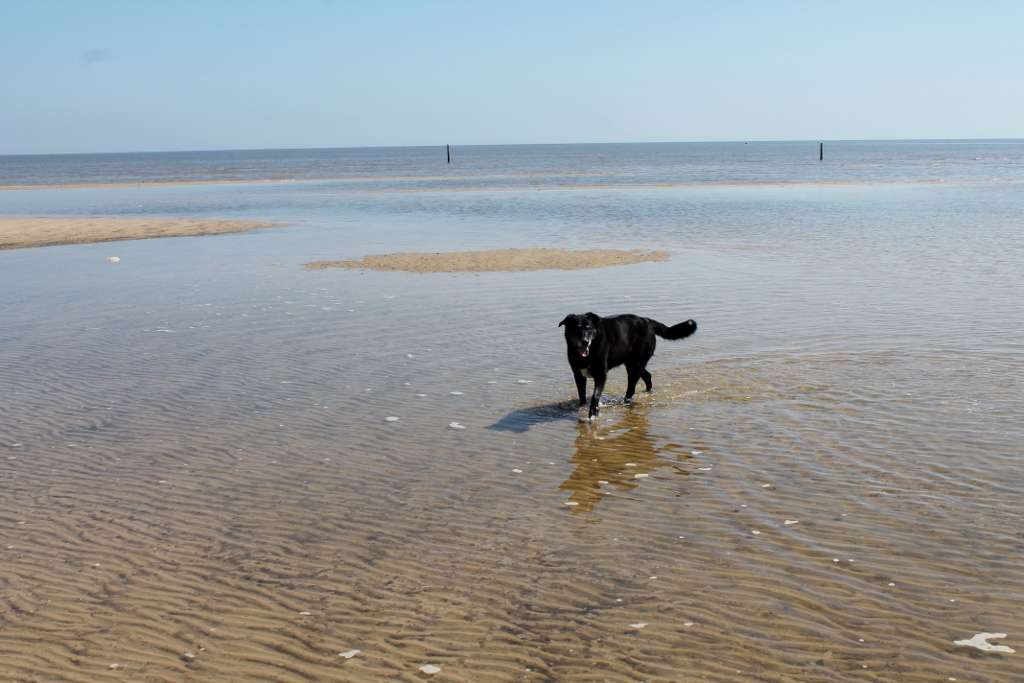 We have even gotten to visit a couple of decent, well-priced, albeit soggy golf courses in between rain storms. I played a round where at least 6 of 18 holes were played in a complete fog with visibility less than 100 yards. Interesting golf experience, I will leave it at that.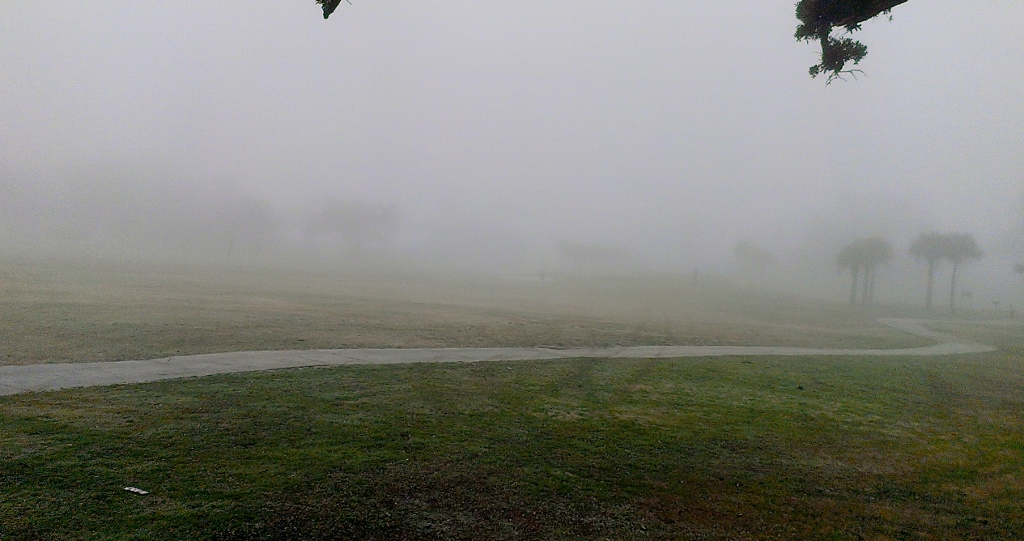 We were able to entice a couple of our new nomad friends to join us at the Bay Hide Away as they make their way west. We love the fact that we are developing an actual community, even though it is a rolling group.  Very strange, fun, and not something we necessarily expected. Even though we all live in RV's and travel full time, they feel very much like the friends and neighbors we have had in any other place we have lived. We plan to meet up with them again in NOLA for Mardi Gras and probably other places as we all continue on in divergent yet somewhat consistent directions across the US.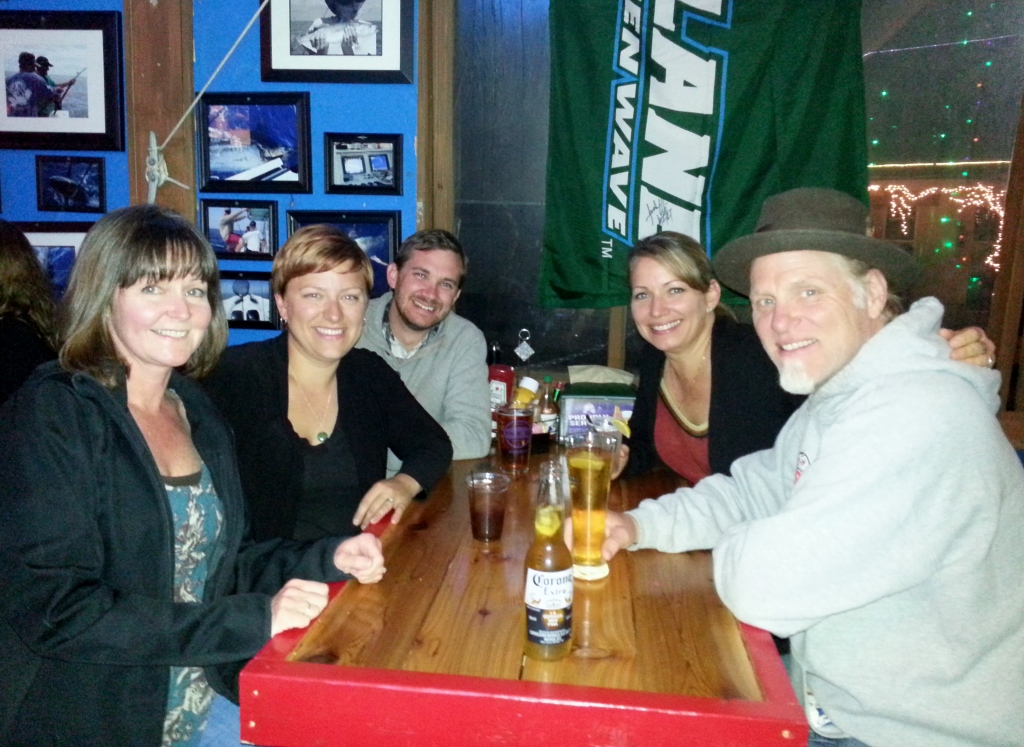 We also had a chance to visit a great local microbrewery called Lazy Magnolia located in Kiln, the hometown of Brett Favre. Our brewery tour guide Ginger, was stand up comic funny and just as quick to make fun of us northerners as she was to make light of her own home state. They make great beer and they are most known for their "Southern Pecan" Nut Brown Ale. If you are a hop-head like us, you might like our favorite flavor, "Southern Hopspitality" IPA. Even if you are not a beer drinker this was a funky and interesting operation to visit for sure. We have been to quite a few brewery tours over the years and this one one of the more entertaining experiences but probably not the most informative. I have a feeling that Lazy Magnolia brew is going to become more well known in the upcoming months and years as their distribution spreads around the country and picky microbrew connoisseurs catch on.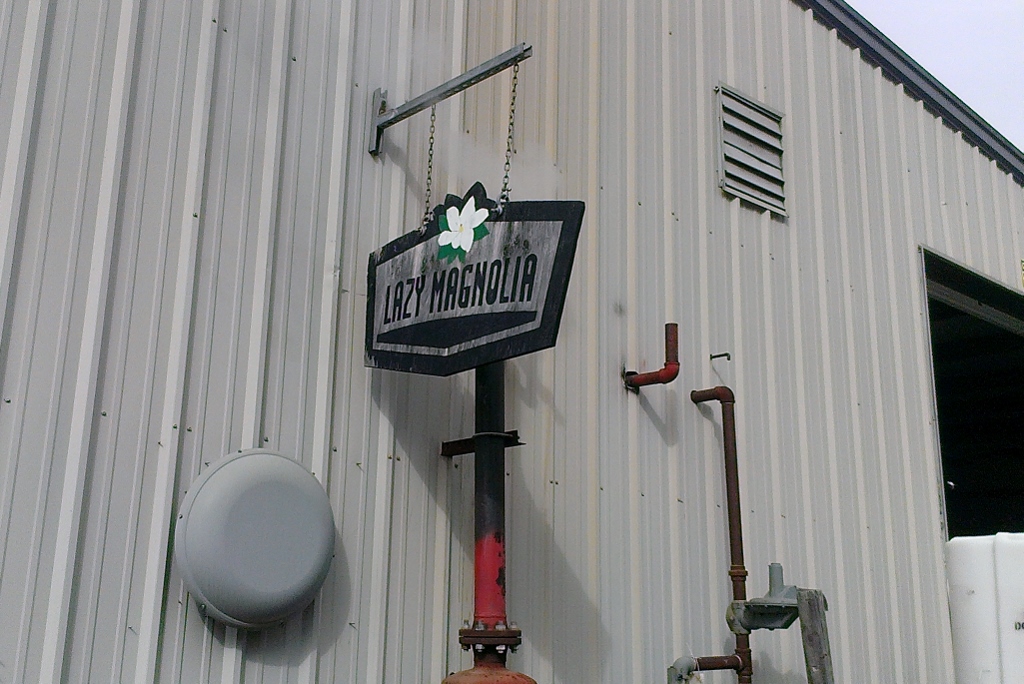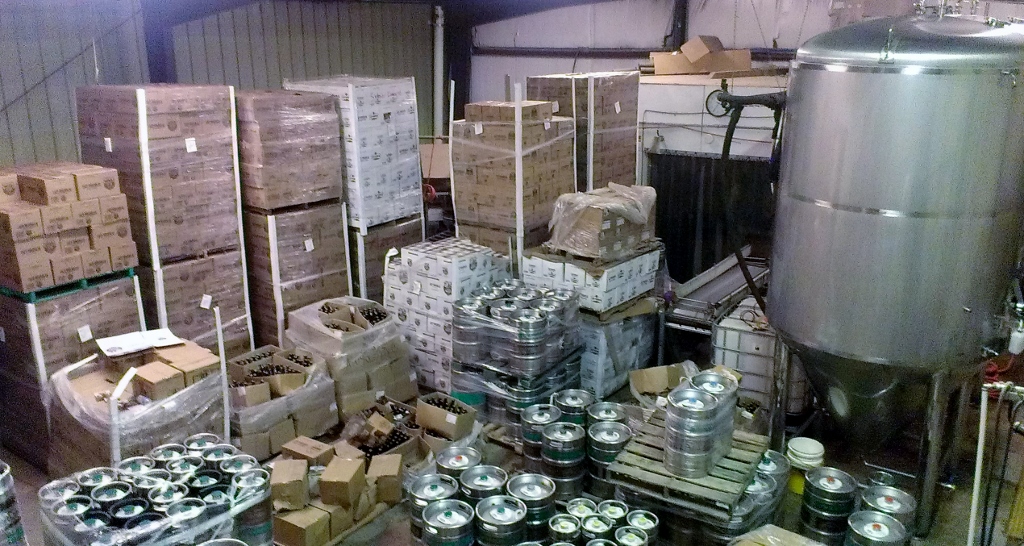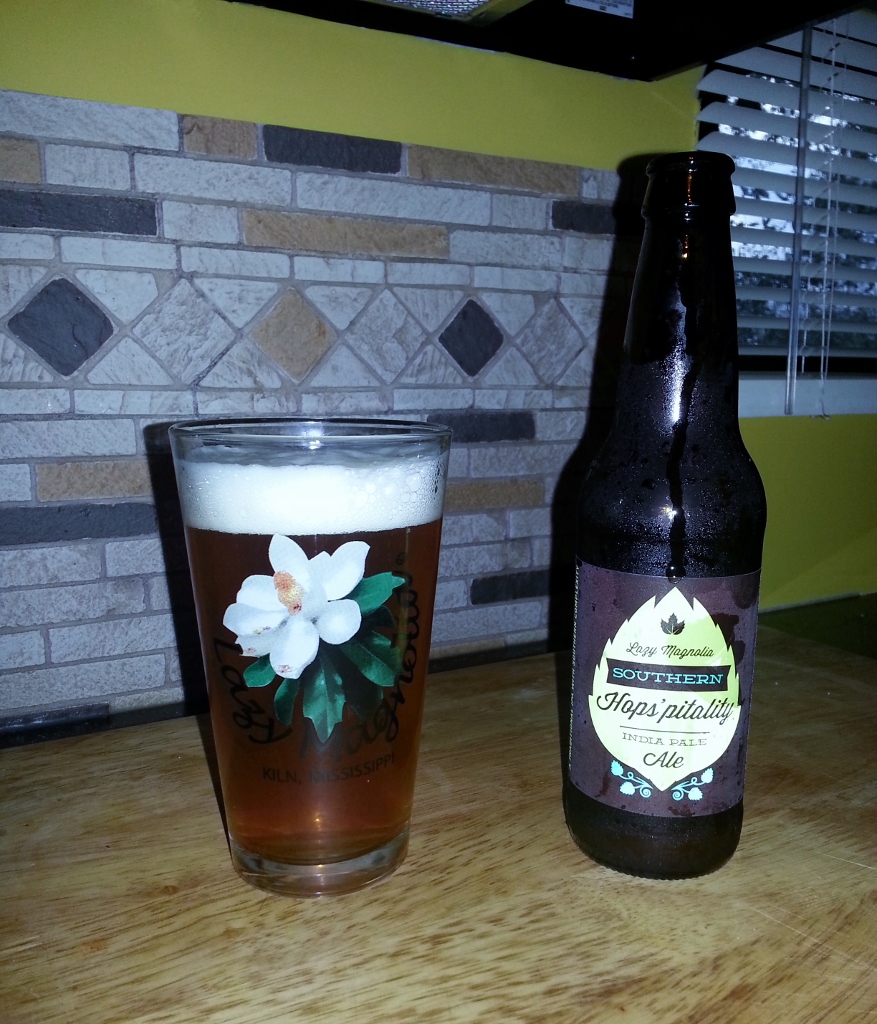 As we are getting closer to Mardi Gras we have scrapped our original plan to move to the NOLA area and we are going to instead venture out from here for our visit to Bourbon Street. I think a second "Mardi Gras" themed blog will be in order and believe it or not, it looks like Robin and I will also be joining our fellow snow-birders at the Bay Hide Away as we get the opportunity to March in an actual Mardi Gras parade here in Bay St. Louis. Normally this would be the kind of activity that I would avoid like the plague, but here in Mississippi, this seems to be the kind of experiential opportunity that should not be wasted. Even if just for a day, I am going to do my best to be like a true Mississippian and not take myself too seriously. Who knows, by the end of the night, I might be the one catching a ride shirtless in the back of a pickup truck.
As yet another month on the road rolls by, we are still pretty much under water and completely over the rain but we are also drowning in gratitude for everything we are getting to experience in this new lifestyle. Although it can be difficult to remember in the rain, or  when other challenges arise overall, we have to pinch ourselves every day and with every new adventure.