Written by: Jeremy
Well, it has been a couple of weeks since we visited New Orleans and Robin had promised to author this blog, but I don't see it happening.  So in the interest of keeping things somewhat moving, I decided to knock this out.
We mentioned in our last blog that we decided to venture out to NOLA for Mardi Gras from our spot in Bay Saint Louis, Mississippi. We boarded the dogs, cashed in a few hotel points and got a room at a hotel in the French Quarter on the Sunday before Mardi Gras.
We showed up early so as to beat the traffic, dumped the F250 with the hotel Valet and headed out on foot for some eggs and Bloody Mary's and to do a little sightseeing in town before the festivities got underway. This was a different place day versus night, that is for sure.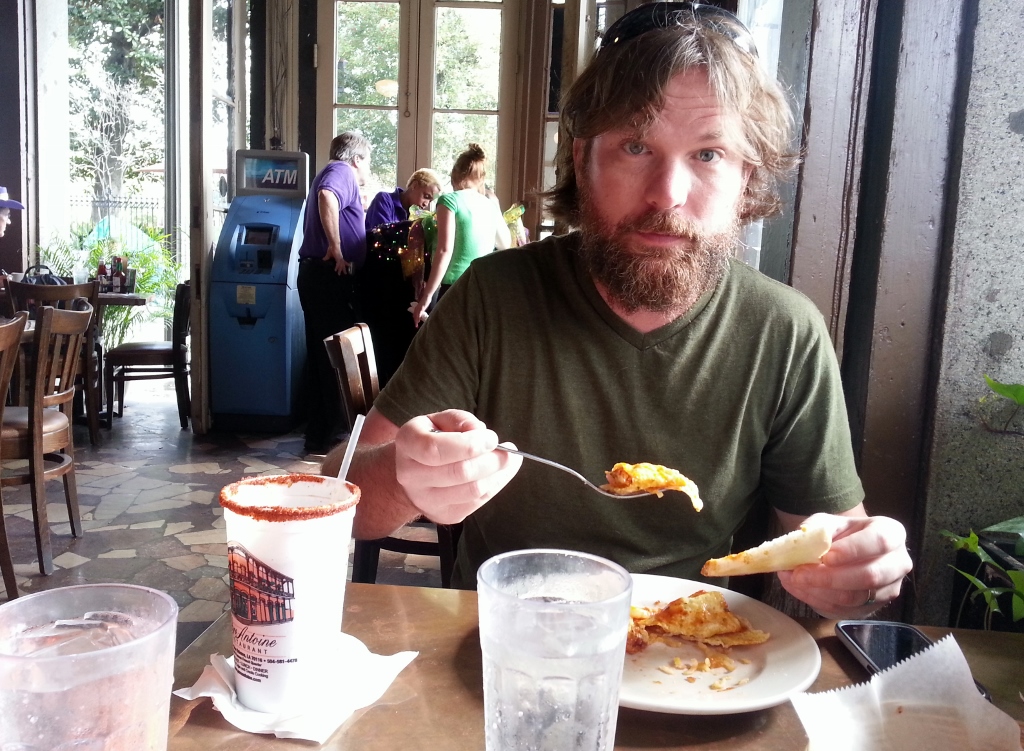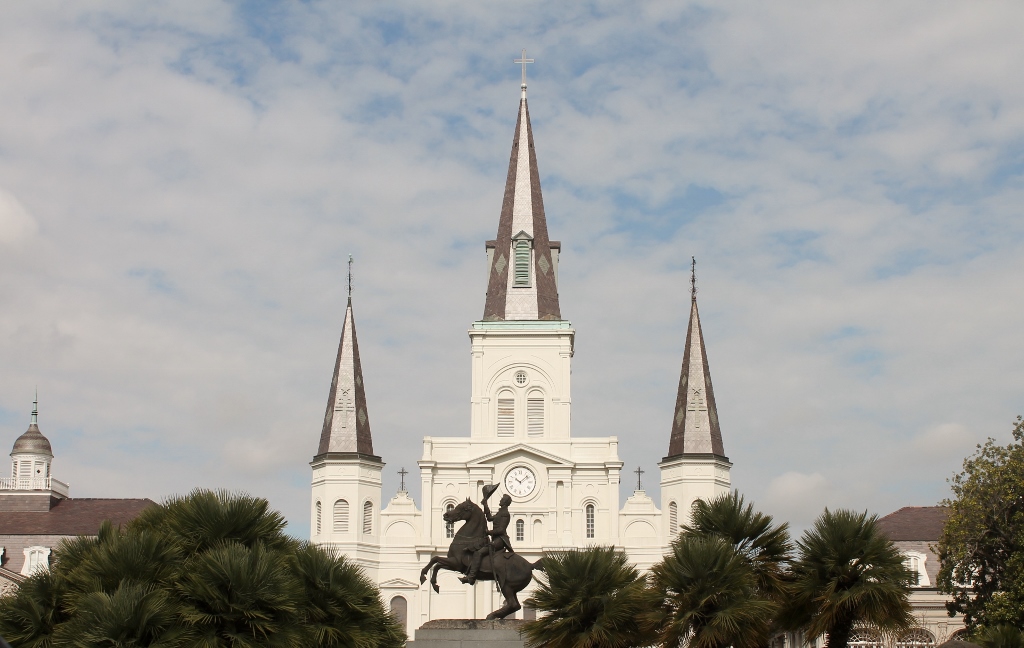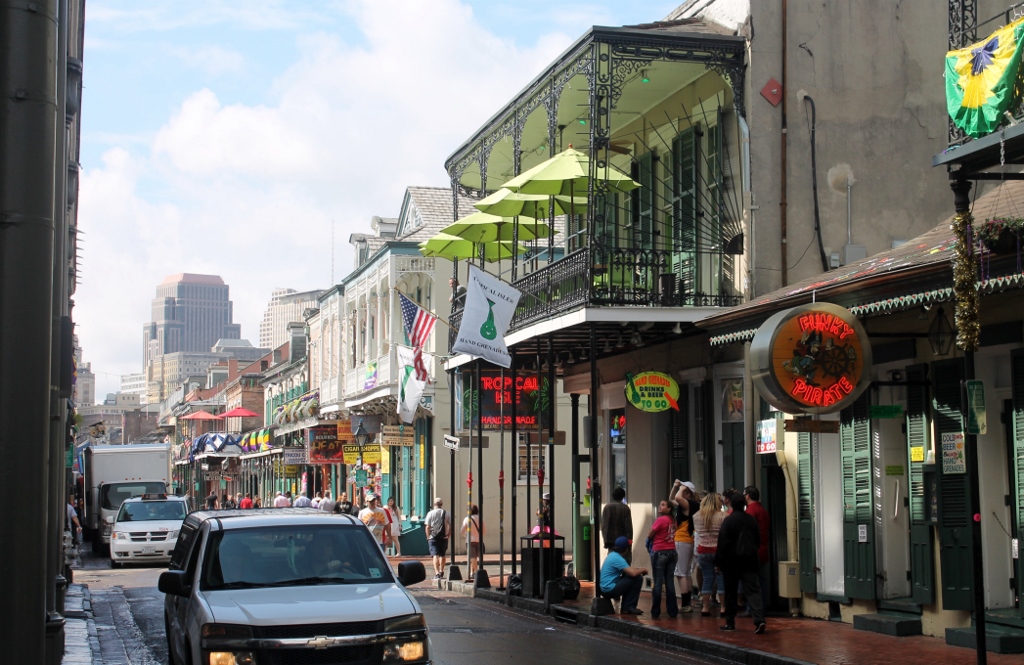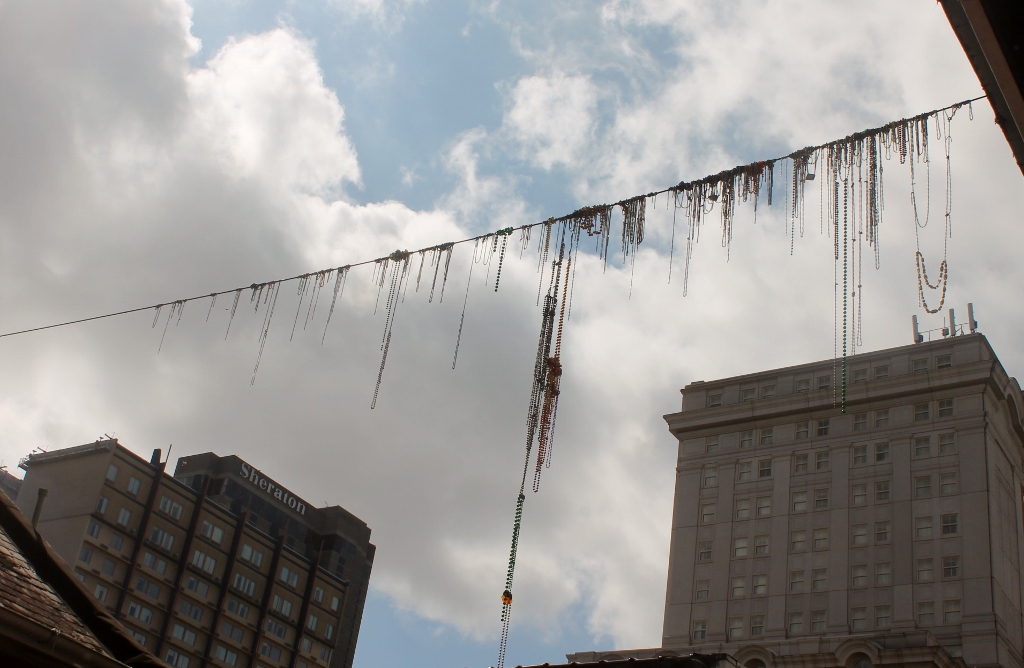 Well, yada, yada, our day did not end until about 1 am on Monday as we strolled down Bourbon street in a surreal experience weaving between the drunks and druggies in an eye opening display that was about what you would expect. It was crazy but we never did feel unsafe. Sorry, both of our phones were dead by the end of the night so not many good late night photos to share.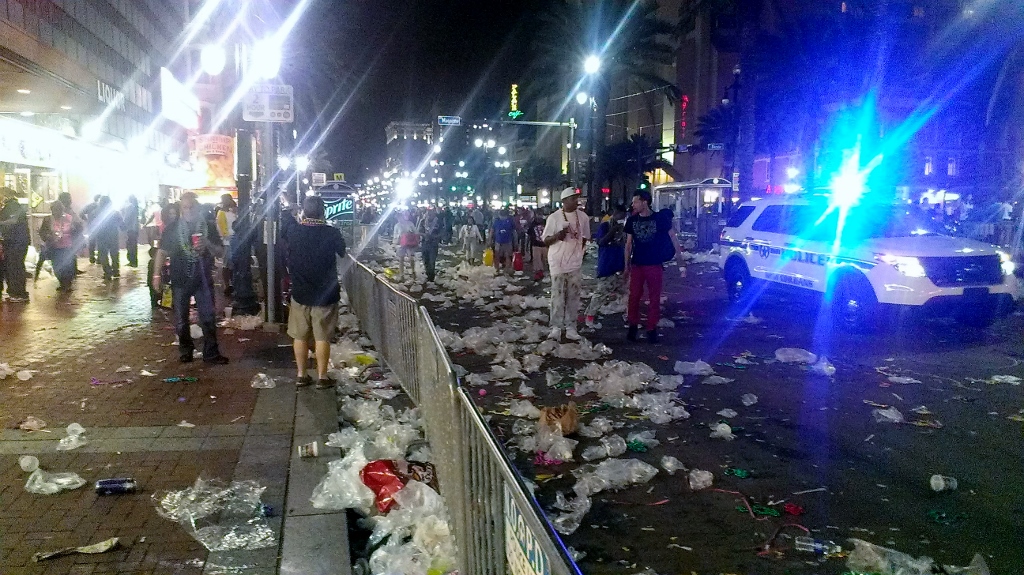 Although NOLA and the Mardi Gras parades were fun, this was a people watcher's paradise. A once in a lifetime experience that we may or may not feel the need to repeat…ever. We partied, ate, drank, watched some parades, caught some beads, and even met some friends that were also in town for the festivities.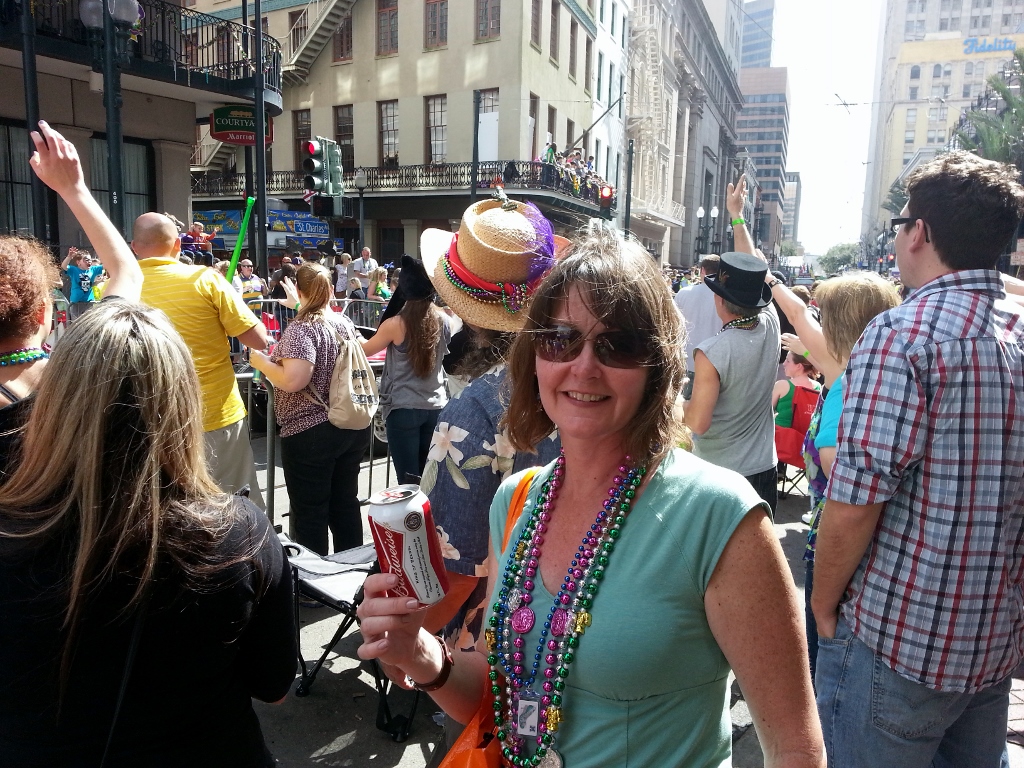 All in all, we experienced exactly what we wanted for Mardi Gras 2014 and we almost escaped without injury. Robin caught an unusually heavy set of beads whipped at her and the tail end flung around and hit her square in the forehead. The swelling lasted most of the night but did not dampen her enthusiasm. All the drinks probably helped as did some repositioning of her bangs.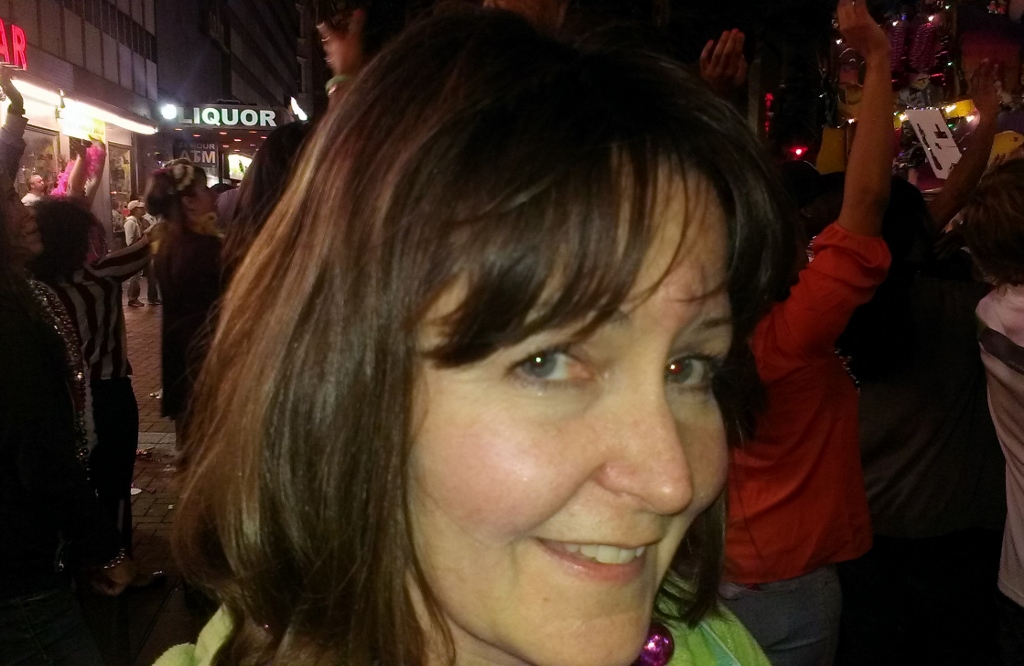 I am not sure that I have anything really profound to say about our experience at Mardi Gras in New Orleans so I will just post some pictures of some floats and weirdo's.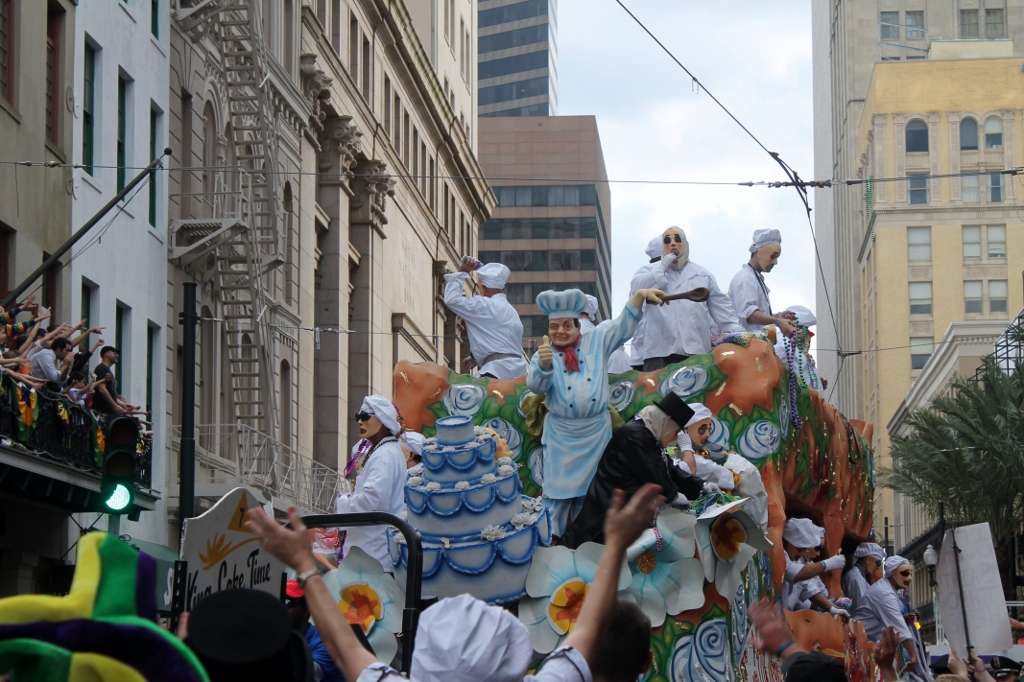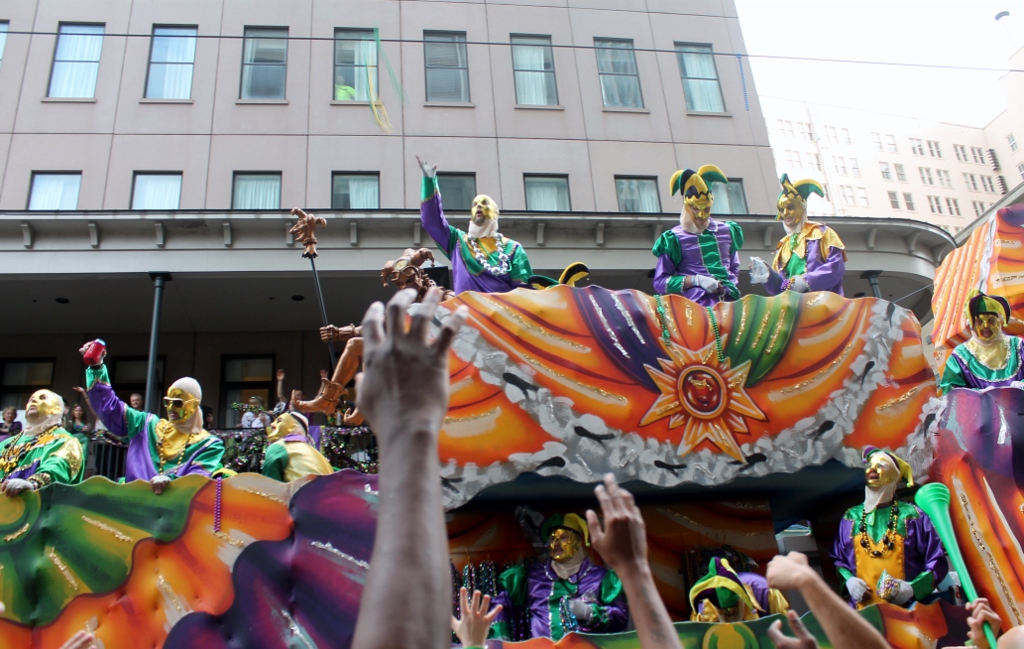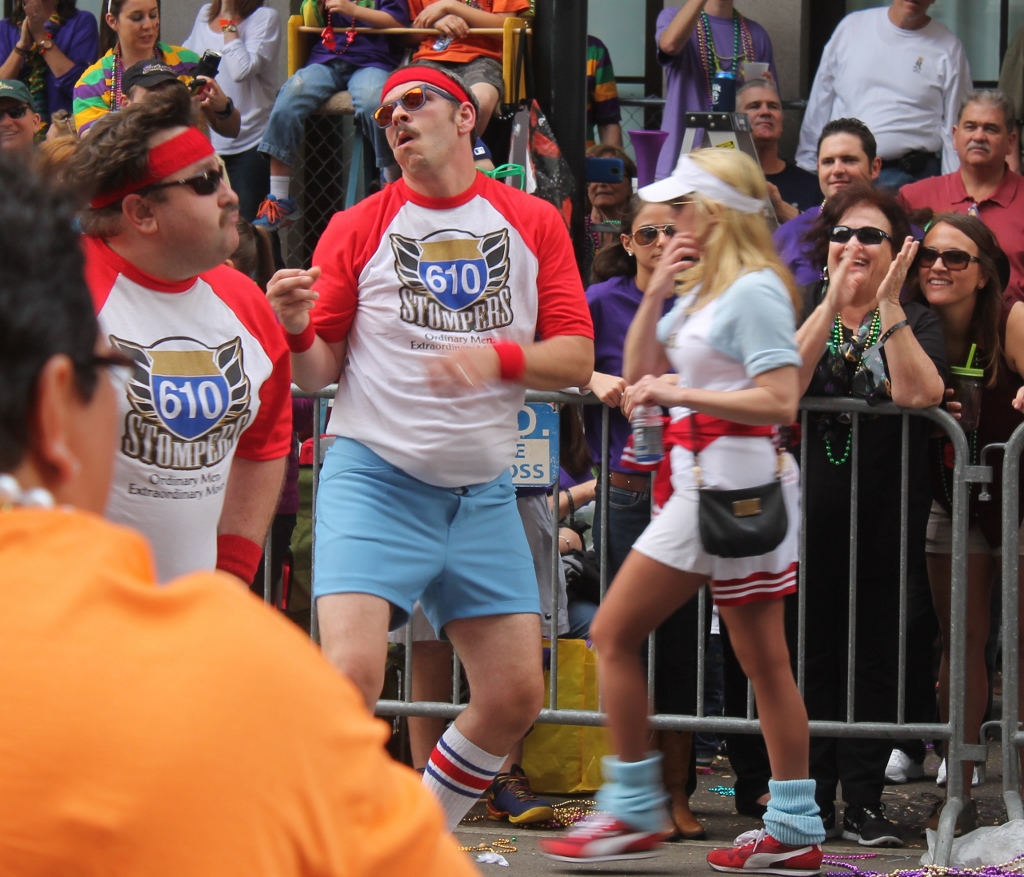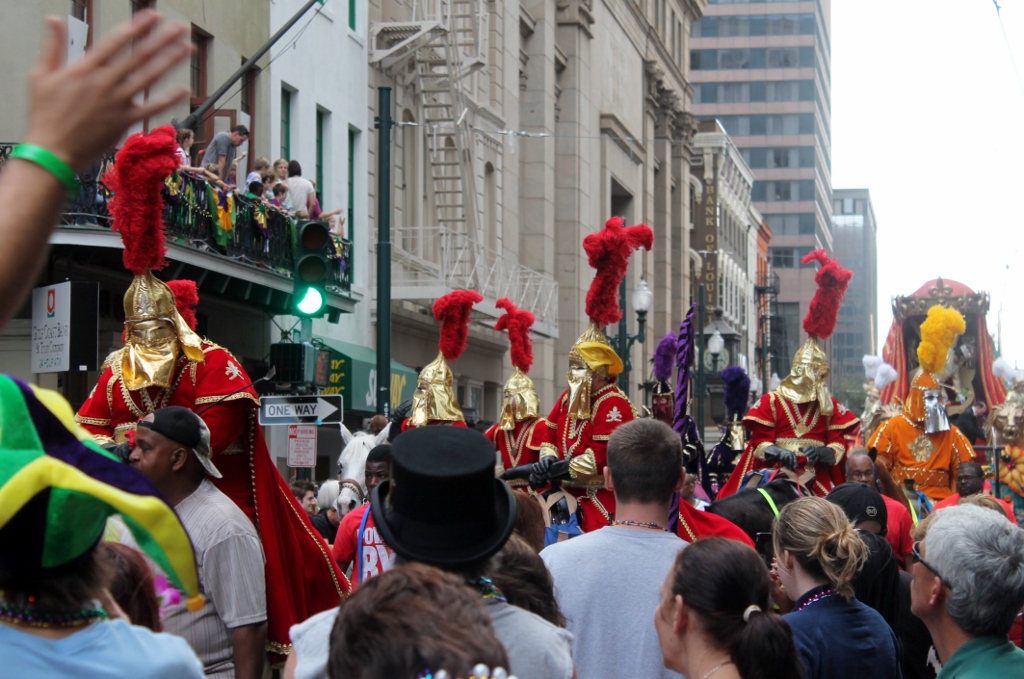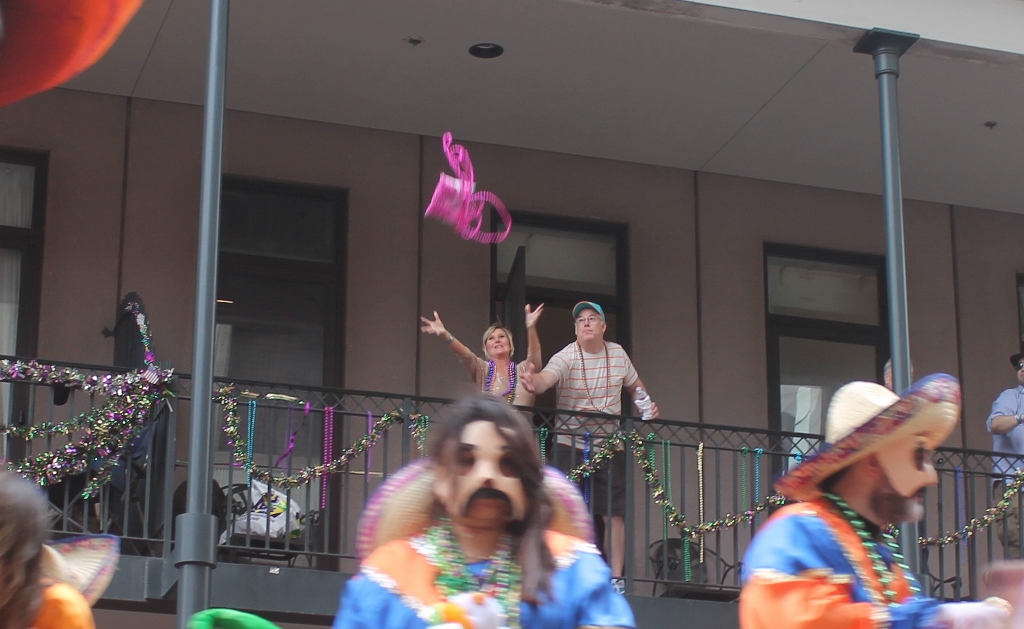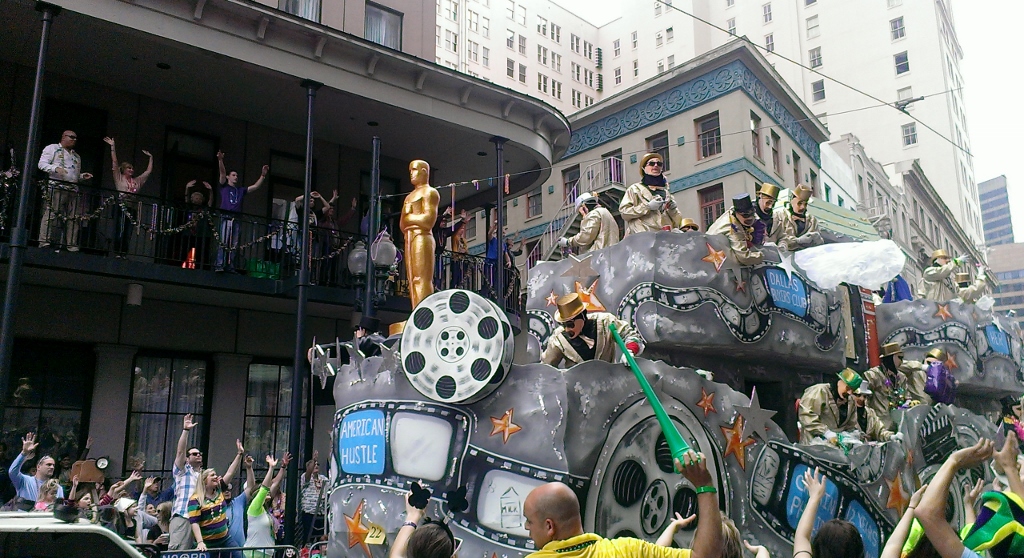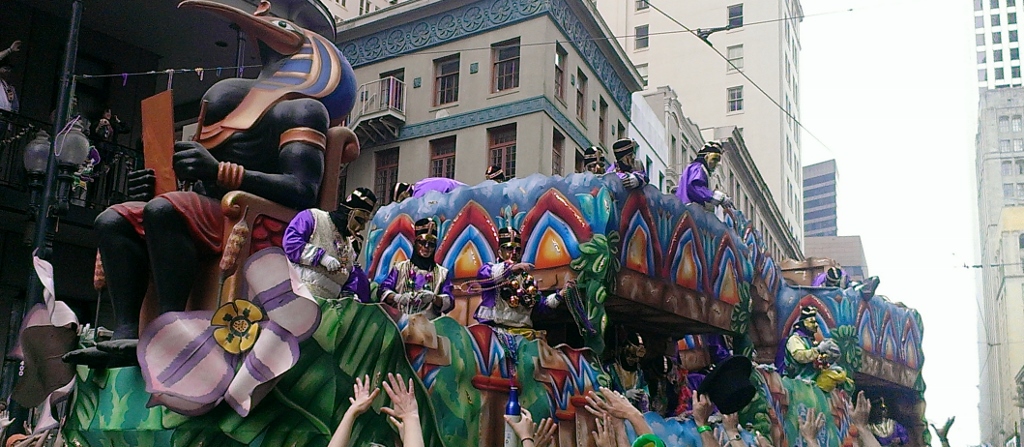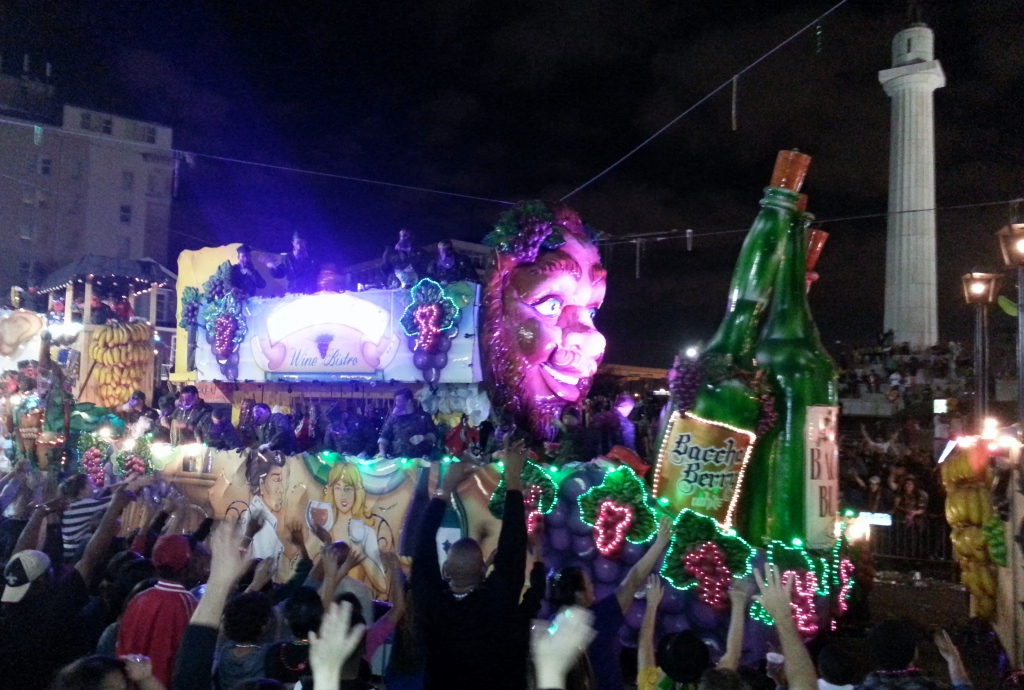 Upon returning to our month long home in Bay St. Louis we were tired and kind of regretted agreeing to march in the Monday night Bay Saint Louis parade with our fellow snow birders in an evening when temperatures dropped into the 30's. All in all, we completed our Mardi Gras Journey, if not in style, at least with a shred of dignity still intact.