About a week into our month of boondocking in the Arizona desert, I am quite certain that both of us at one time or another proclaimed "We are never paying to stay in an RV park ever again!" The freedom to spread out and live completely self contained and yet "off leash" was thrilling, ultra affordable, liberating and just plain fun.
Fast forward a month, we moved on from our stay outside of Quartzsite Arizona and even continued to boondock as we made our way towards Palm Springs. The weather in So Cal was actually unusually warm for this time of year and we were flat shriveling up. We needed water. We needed to find an oasis and we did what we thought was unthinkable just a few weeks earlier. We made reservations for an entire month at an RV park and happily squeezed our dusty filthy rig (and bodies) right on in!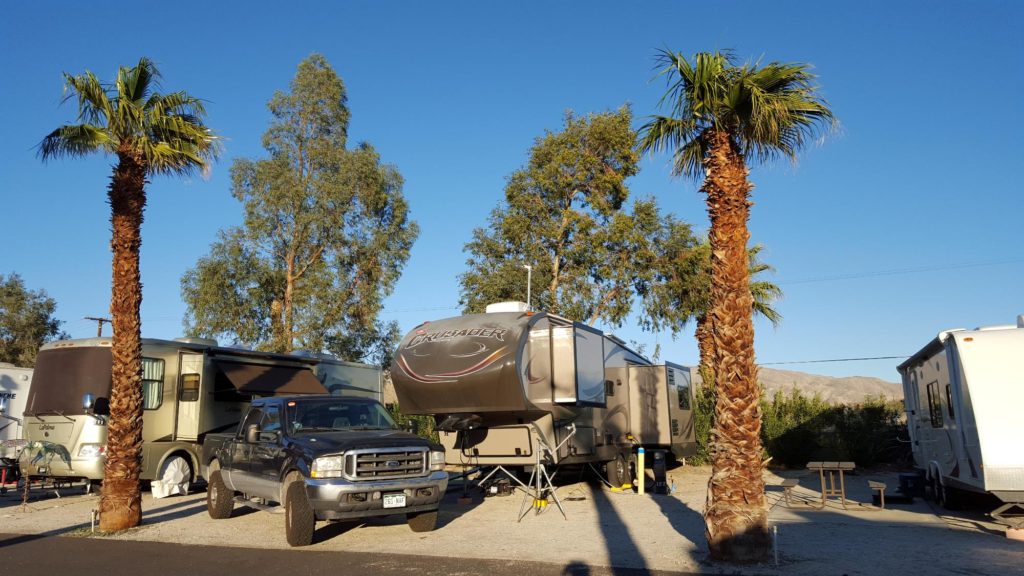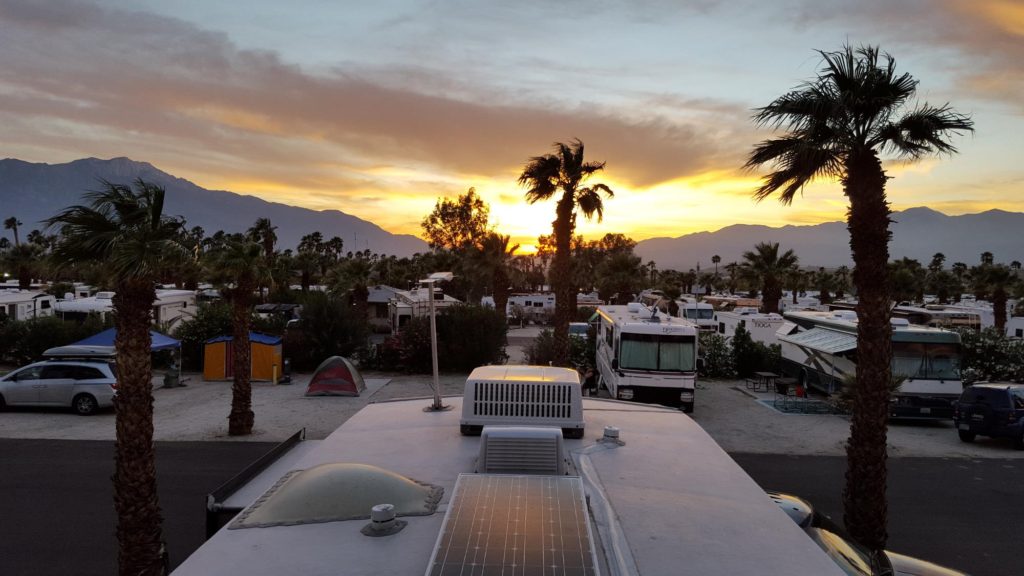 Sam's Family Spa Hot Water Resort in Desert Hot Springs, California provided exactly what the doctor ordered. For a very reasonable monthly price we enjoyed the previously underappreciated treat of a full hook up camp site and oh yeah, unlimited access to the five hot spring fed mineral pools in the resort! This was a quirky little resort place and fairly family friendly on the weekends but largely empty during the week and over all, exactly what was needed. This was the perfect compliment/contrast to our rustic desert experience where we lived on less than 5 gallons a day and socialized daily with friends and really encounted zero strangers. Here at Sam's we bobbed around in unlimited water surrounded by total strangers and basically socialized with no one for a month. After a month or so of partying with friends I am not sure we even talked to each other too much our first week there. Just like the complete opposite experience we had only a month early it was perfect. This was definitely a winter of two different desert experiences for us.
The town of Dessert Hot Springs offered us little of interest so we mostly just hung around the spa, worked, relaxed, played a little golf, ate healthy and rehydrated. It was a very cleansing month for us all. Maybe not the dogs. They weren't allowed in the water and there wasn't really anywhere to wash them after the desert so they stayed dirty which was fine with them.
The park was surrounded by some nice dessert hiking areas and we even got to watch the desert come alive with flowers during our stay. Somewhat ordinary flowers are quite brilliant in the desert simply because of the contrast. Not something we had experienced previously.
Overall this was just another in a long growing list of "one of the favorite places we have stayed!" that isn't even close to the best place we have been. I think that is the dilemma we both face each time we get travel weary and talk about where we might want to settle down. Where we would want to "settle down" this month may be completely different than were we would want o settle down next. So we carry on…