Written by: Jeremy
We have just completed a long and fun visit with our families in the Midwest and we are currently making our way South! We are set up in the Carolinas and Atlantic coast for a spell and then we are going to do some beach hopping this winter along the Gulf Coast. If nothing else, I assume our blog photos and travel tales are going to be getting better in the upcoming weeks and months. Hopefully my golf game as well. Stay tuned.
I have to admit that much of our dreams and aspirations about full timing in an RV revolved around idealistic thoughts of having a mobile home/office on the beach or near a desert golf resort; or working from a national forest and then spending weekends and evenings hiking with the dogs and playing golf or volunteering in a different warm or secluded vacation spot every week.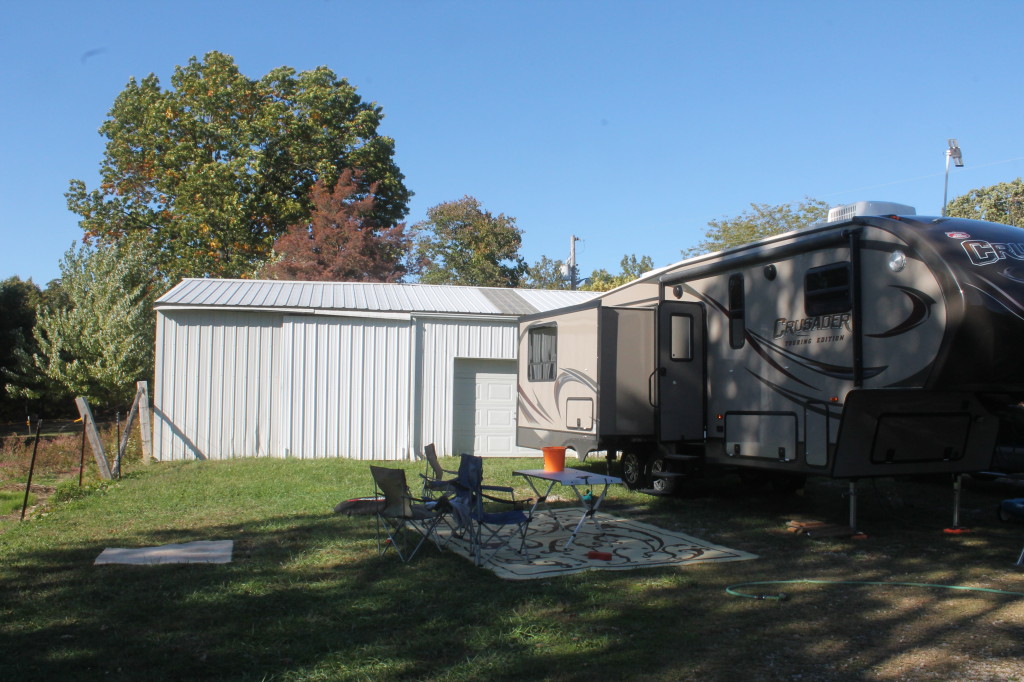 However, two months in, we have primarily been parked at less than thrilling urban RV parks or even our relative's rural driveway's as we meander across the Midwest carrying on with fairly busy work schedules during the days. Although our dreams usually consisted of more exotic destinations, we soon considered and now have experienced what a unique and fun opportunity we have to visit family while living in an RV.
From our home in Colorado, we would spend a week traveling for visits and we would alternate which family we would visit each year. Other than random weekends, weddings, and funerals, that is the extent of time that we have to spend with the people we love and grew up with and that mean so much to us. We decided a while ago that holiday travel was not desirable due to weather, traffic, animal boarding and the general travel considerations surrounding the Midwest in the winter. That usually then meant that we had to leave our perfect summer mountain weather to spend a week sweating in the Midwest.
This year however, we got to do it our way. With the RV we can set up wherever we want and whenever we want. We can work during the days and still visit with family and friends in the evenings and weekends. We can cook out and even have people over for dinner at our place (Something we love to do.) We also get to choose the season. We have always loved the fall weather in the Midwest so we decided to take advantage of our new found freedom by planning our family visit during season we enjoy the most. This way our Midwest friends and relatives do not have to listen to us complain about humidity and we have some great scenery to enjoy and share on our blog.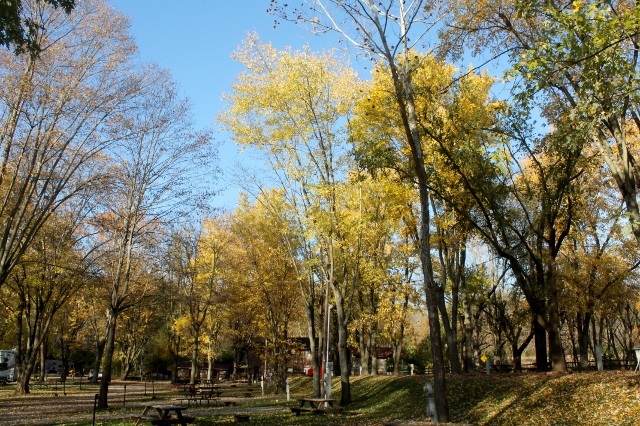 Having your own home and bed to return to at night also lifts some of the stress of family visits and especially pets that understandably, may or may not be as free to have the run of someone's else's home to the extent we tolerate in ours. Although our friends and family have been unbelievably accommodating to our unusual, stinky and dirty family, it is nice to only have to worry about apologizing for their messiness and various odors part of the day.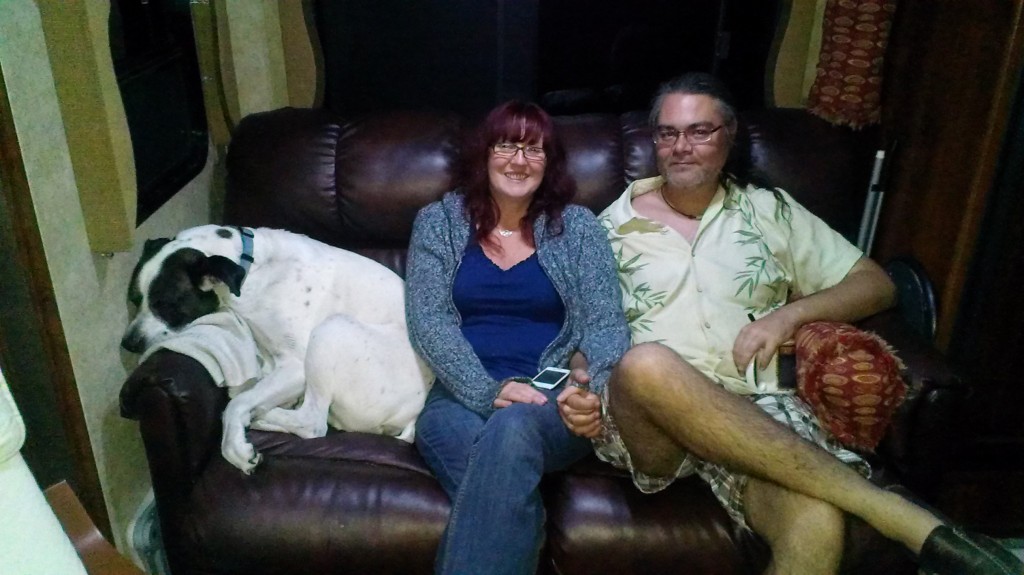 The other advantage of this type of visit is that you really get to spend quality time with your friends and family and not just a holiday party or quick hello and goodbye. We get to spend time seeing where our friends and families work and how they live. For the newer members of our family, we get to find out who they are.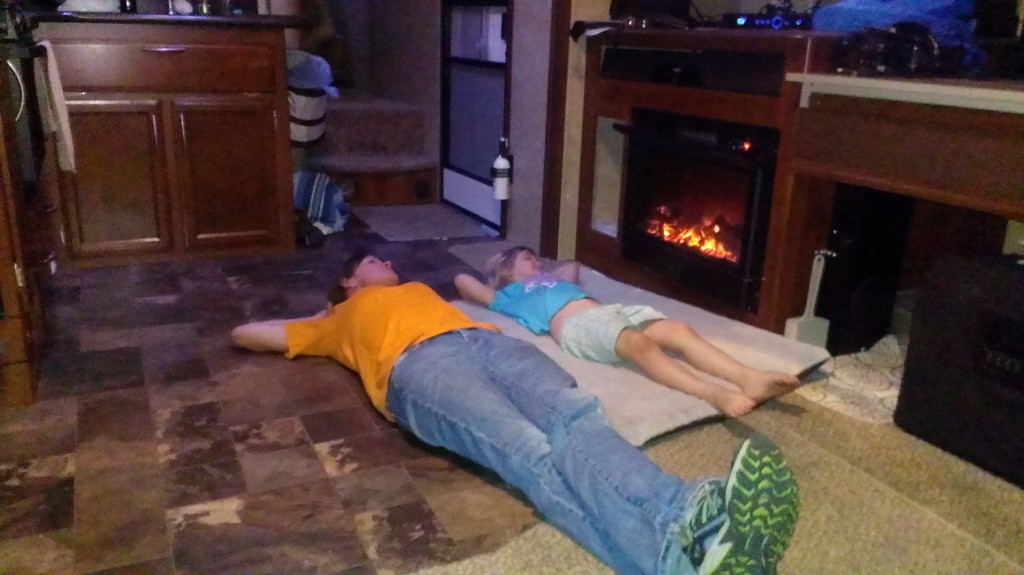 For those of us that are lucky enough to have family with RV parking and electric hook ups right at their house, we have the opportunity to get to know our families even better. In turn, our families certainly get to know us even better too – cousin Eddie style.
We get to participate in communal meal creation and stopping buy for drinks is no more work than getting the mail.  Heck, if you are real lucky, you might even have fresh catfish to share at dinner.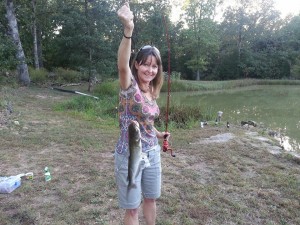 Inevitably, in return, you get a better understanding of who your family is and subsequently who your own spouse is…and why. Through our respective families, I can get a better understanding of why Robin's goodbye's always take hours, and Robin may understand why sometimes my goodbyes consist of going outside and starting the car.  It is easier for me to understand why some "stuff" is just so hard to let go of and why a long, hard, belly, laugh can be virally contagious and funny even when the joke is not.
In turn, hopefully it is easier for Robin to understand why it is not unreasonable to set your life schedule around playoff baseball on TV and why eating dinner before 7pm is so crucial to mental health. Maybe she will also understand how and why sports like golf can be an obsession that you love even when playing is not always fun.
Although time and distance do not necessarily change a person, sometimes indirectly they do. Although we no longer call places like Missouri and Ohio home, with our new lifestyle they can be, even if just for a couple of months a year.
RV Lesson #7: Although on a journey seeking an idealistic life and home, through extended visits with family and friends, it is easier to see that our former lives and homes were not all that far from ideal. We have found that our new full-time RV lifestyle can shorten that distance and bring us closer to home than ever. And possibly closer to your home too!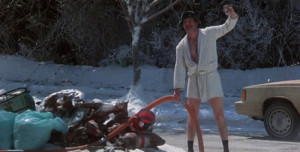 (FYI, these RV Lesson's are starting to feel and sound cheesy and forced to me. I may not include these in all future posts as we begin to document our snowbird travels hopefully more frequently)