After stop two of our "staycation" in Chula Vista, we were ready to get back to reality and some more affordable accommodations but we had no idea where we wanted to go. We loved the weather we had in Palm Springs and we were kicking ourselves for not making a trip up to Joshua Tree National Park while we were so close. At the same time, Palm Springs is far from the place you want to go to save money after being on vacation for a month and unfortunately, our rig is not really compatible with the camping available inside Joshua Tree National Park. A couple we met on the road recommended an RV park in Twentynine Palms which is near the national park where Robin determined she wanted to spend her birthday weekend.
The TwentyNine Palms RV park was representative of what we are now finding is a pretty typical snowbirder park full of long term winter residents and plenty of Canadians. The park was relatively tight but we got a big pull through at the back lot away from most of the social activities. The people were friendly and as usual there was a myriad of daily and nightly organized activities and potlucks that we did not participate in during our short stay.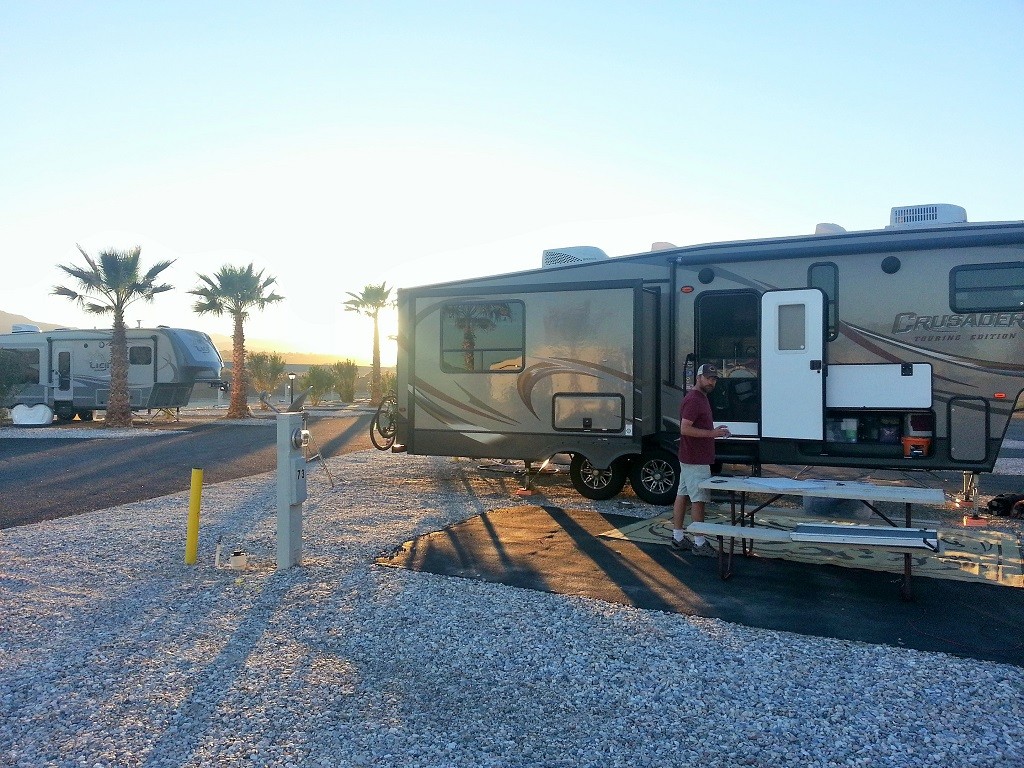 At this point in our journey we have a checklist of things to consider before deciding on a park and the things we are interested in are rarely the pool, non-functional WiFi, bingo, line dancing and organized crafts advertised on these snowbird park website.  Our main considerations are:
1. Are there good places to walk dogs? This usually requires a long phone call and series of questions from Robin as a lot of the parks have advertised dog runs or dog walk areas that are about 10'x10′ chain link dog kennel and completely useless for the needs of our big restless mutts.
2. Are there any reasonably priced and walkable golf course nearby.
3. Is there a decent grocery store nearby that has real non-boxed food available for purchase. Since we like to eat fresh and since we can't really stock pile food in our tiny home this is fairly crucial and some times more of an issue that you would guess.
Each is equally important in order for our family to maintain an acceptable level of mental and physical health while living in a camper long term. Although I am not sure I would recommend this RV park to the average dogless traveler that does not play golf, considering our criteria and needs, it actually worked out very nicely for a week or two.
There were numerous trails directly out from the park in all directions leading into a beautiful rugged open desert space perfect for our long daily dog walks. I am not sure all the local Jack Rabbits were thrilled about our family's new morning routine but we absolutely loved it. Even when we started our walks early our light sweatshirts were around our waists by the time we returned as the sun came up and radiated that perfect dry Socal warmth pretty much every day.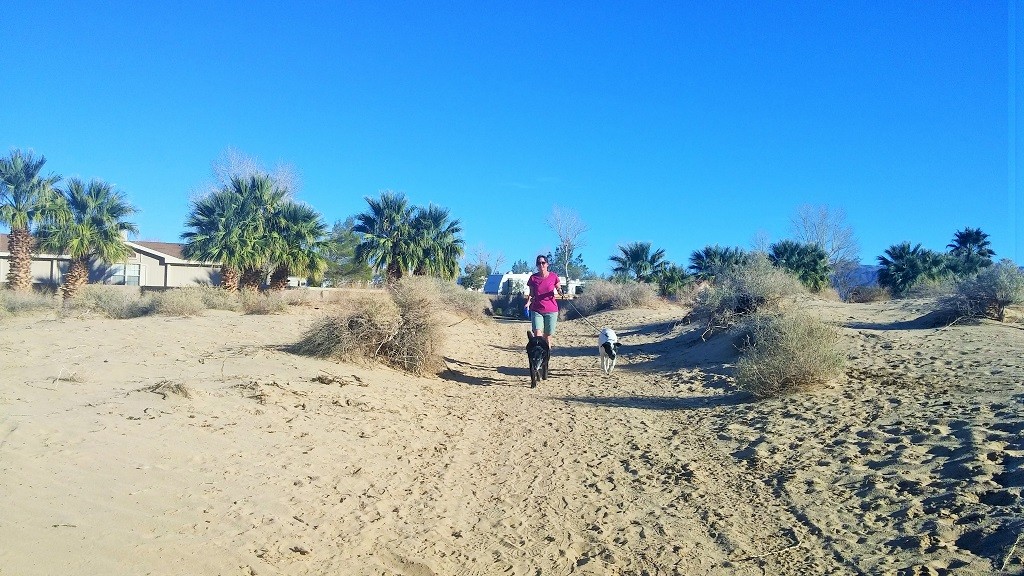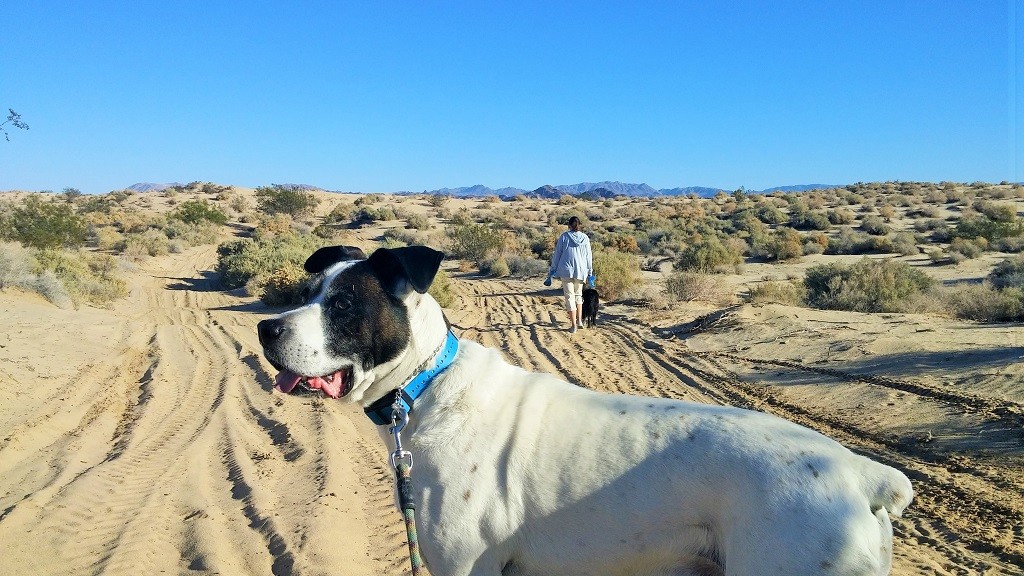 Also within walking distance was the affordable but at times frustrating Road Runner Dunes 9 hole golf course. It had some pretty holes but was in miserable condition and some of the locals were in desperate need of a lesson. Not necessarily a lesson for golf swing but golf etiquette. Regardless any time I am in a place were I can step out my back door and play nine in February is OK by me. Even if it is behind a drunk sixsome, chunking their way around the course blaring death rock out of a personal golf cart mounted boom-box.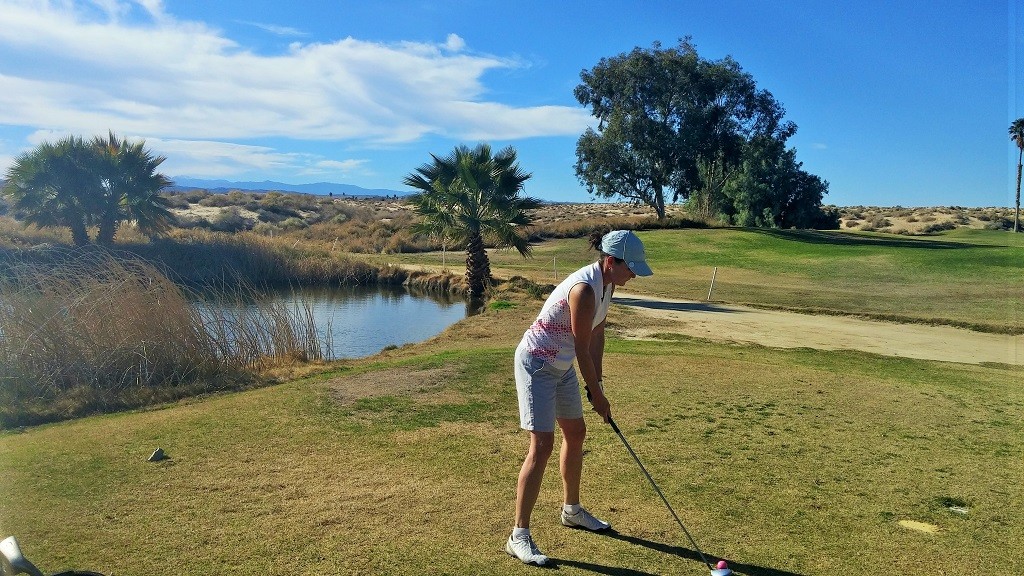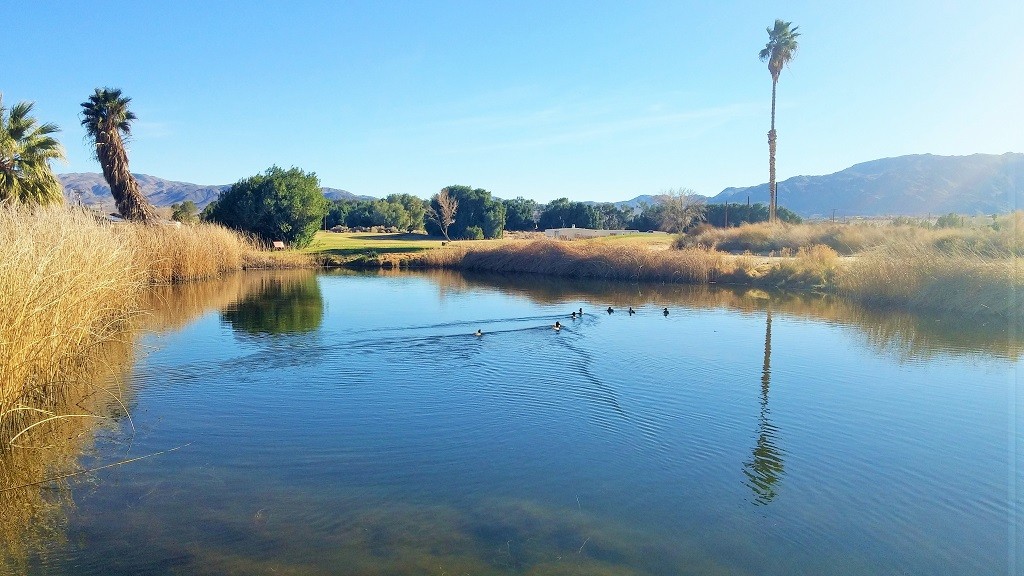 We also took a day and visited the Marine Corp base golf course called the "Dessert Winds".  It was a bit of a long process to get the required clearance to get on the base in order to play one round of golf but I am glad we did. The course was empty and in good shape for a desert course in the Winter, relatively player friendly and definitely unique. It was actually a little odd though to play such a serine game surrounded by a shrine to shock and awe.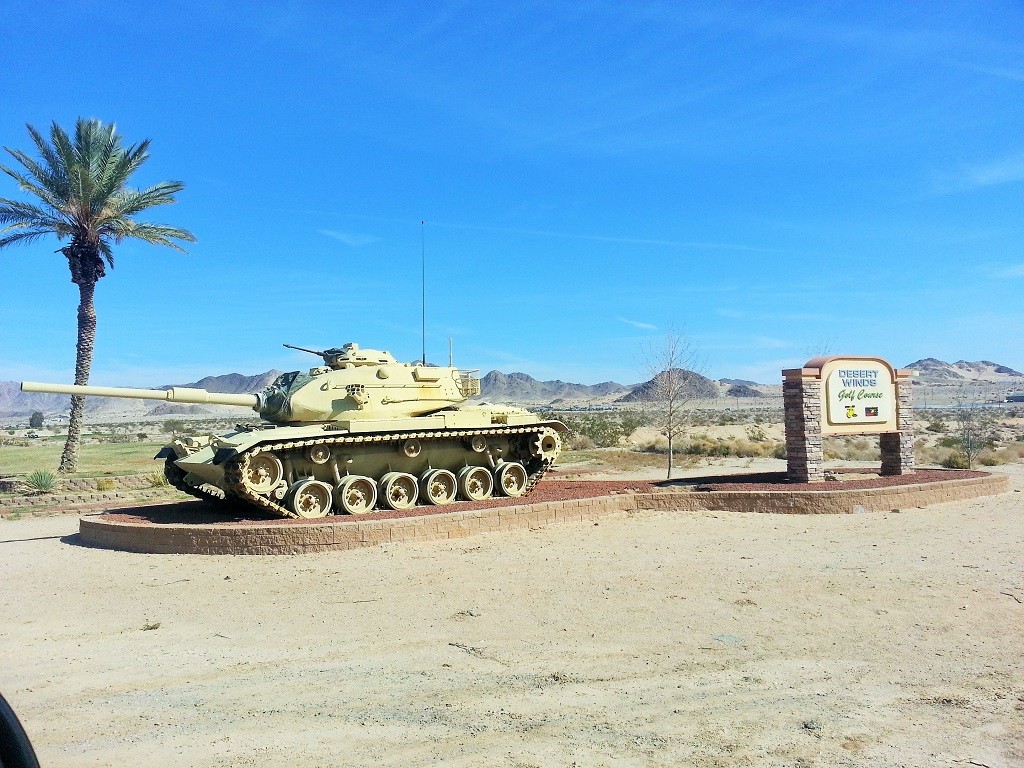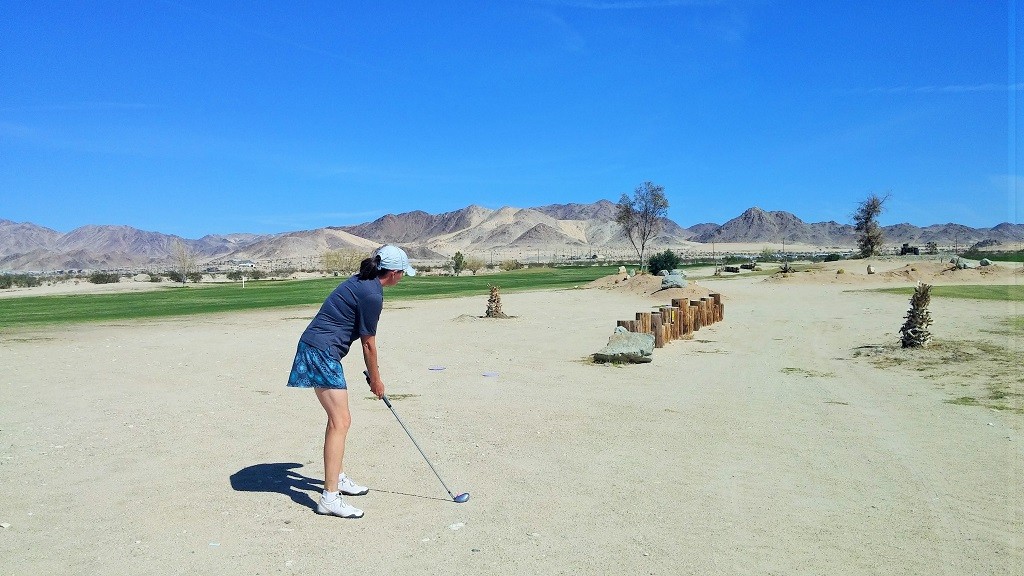 There was a decent grocery store near by and we even did a very fun evening at a drive in movie theatre just down the street from the park!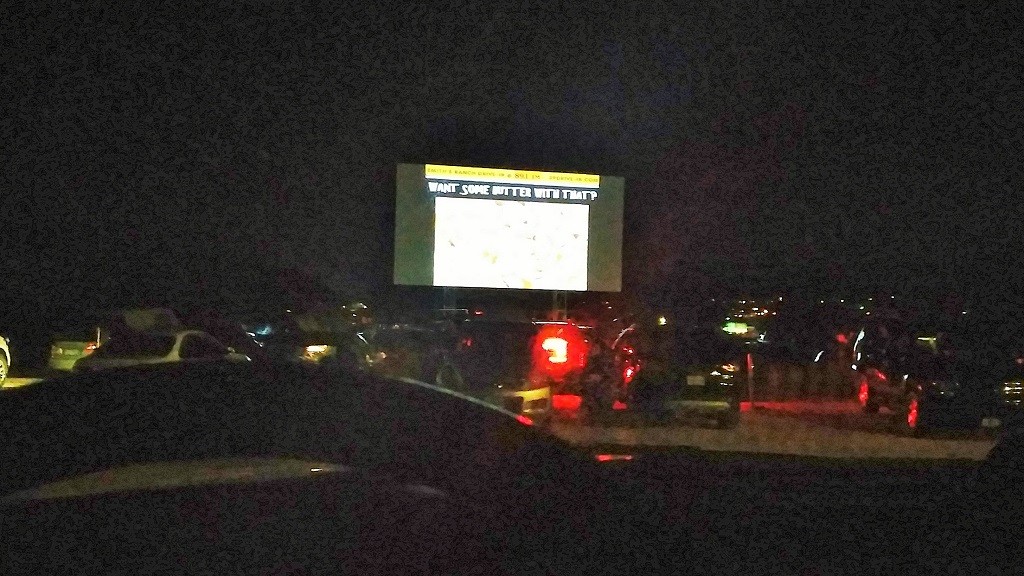 Twentynine Palms was also a good launching point for the main attraction in the area Joshua Tree National Park. We spent two days exploring the park and that will be the subject of our next blog.