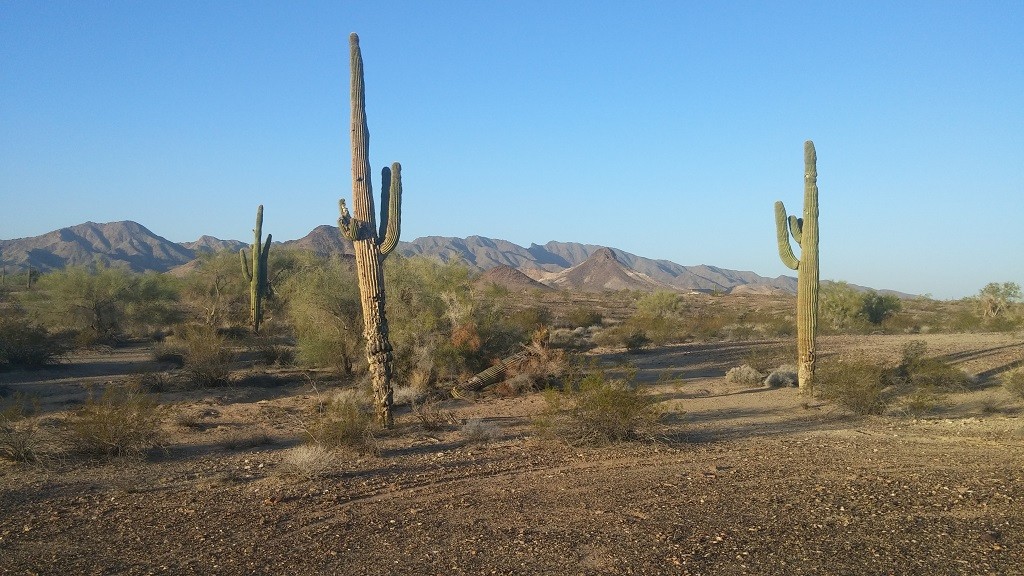 Although we are well into our second winter on the road I hate to admit that we have not done much boondocking at this point. For those not familiar with the term, boondocking is a slang term for dry camping or camping without hook-ups. During our first winter we did the southeast where the boondocking opportunities are not all that plentiful. The other thing that makes boonkdocking tough for us is that we are not yet set up to go very long off grid because of our limited battery capacity, lack of solar, and lack of DC-AC inverter that would be required to work off-grid. Although we do have propane appliances, a standard battery and a portable gasoline generator that can give us AC power for a few hours at a time we for the most part, missed a majority of off-grid and inexpensive camping options. Based on this, we determined that an electrical system upgrade is in order before next winter. The good news is that I am an electrical systems engineer and the electrical system is already designed upstairs in my head. The bad news is that design does not include a plan about how not to drill a hole through any existing wire bundles or wet tanks. Many of our fellow nomad friends have completed simmilliar upgrades and we have watched in envy as they experience the other side of the RV park world that we have camped in for most of the past months.
After Twentynine Palms we were not sure where we were going. Arizona is where a snowbirder in the southwest would naturally head this time of year and there are hundreds of parks to choose from in Phoenix. Unfortunately, quite a few of the parks are 55 and older age restricted and even if they weren't, we really were not that excited about the prospect of heading into another packed mega RV park in peak snowbird season. Especially not one located at ground zero of "Limbaugh Land". I think we have already spent enough time in the last two years sitting awkwardly in hot tubs, biting our tongues, watching people 30 years our senior turn beet red as they choke on fear propaganda while explaining to us that, "AMERICA IS DEAD!".
We have a lot of younger more experienced RV friends that had indicated that Tucson might be more our speed, so that is where we set our course. The drive all the way from Twenty-nine Palms was longer than our typical day so we decided on a stop mid-way. We had read from a number of different sources about Quartzsite, Arizona and the boundless opportunities to boondock in the area. Thinking back now, it is embarrassing how much time we spent fretting over the planning for our first, short, and simple off-grid, boondocking excursion on public land.
Once we did arrive near Quartzsite we easily found the "Dome Rock Road BLM" that we were looking for. We drove around a while and decided on a spot not too deep in. Soon we were set up leveled and enjoying our first short, sweet taste of what we had read so much about.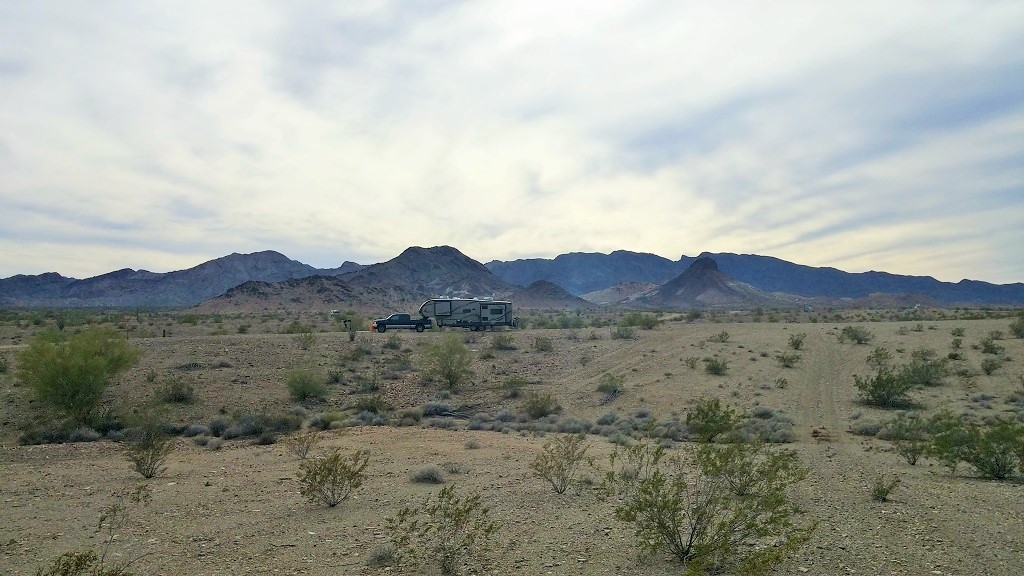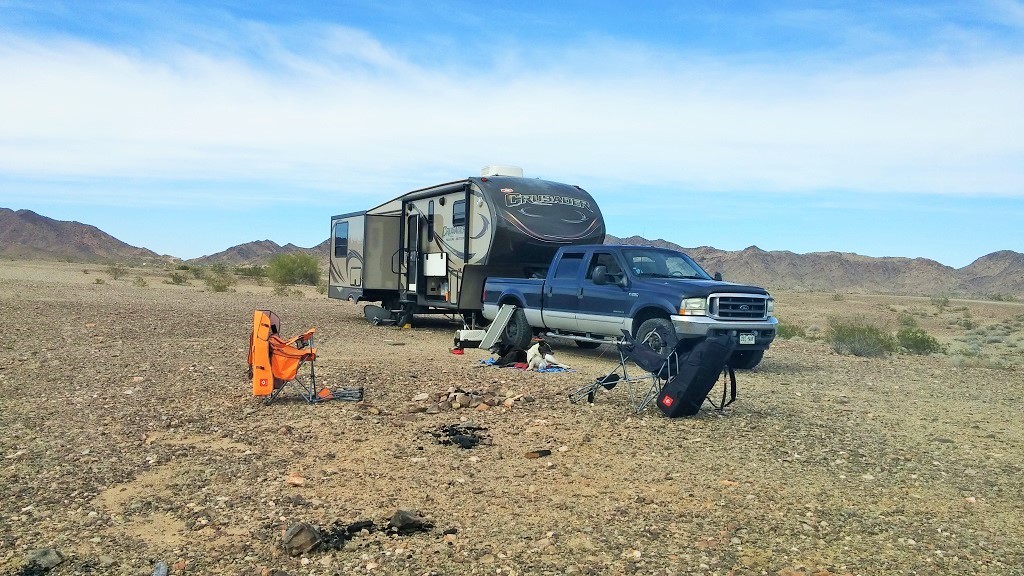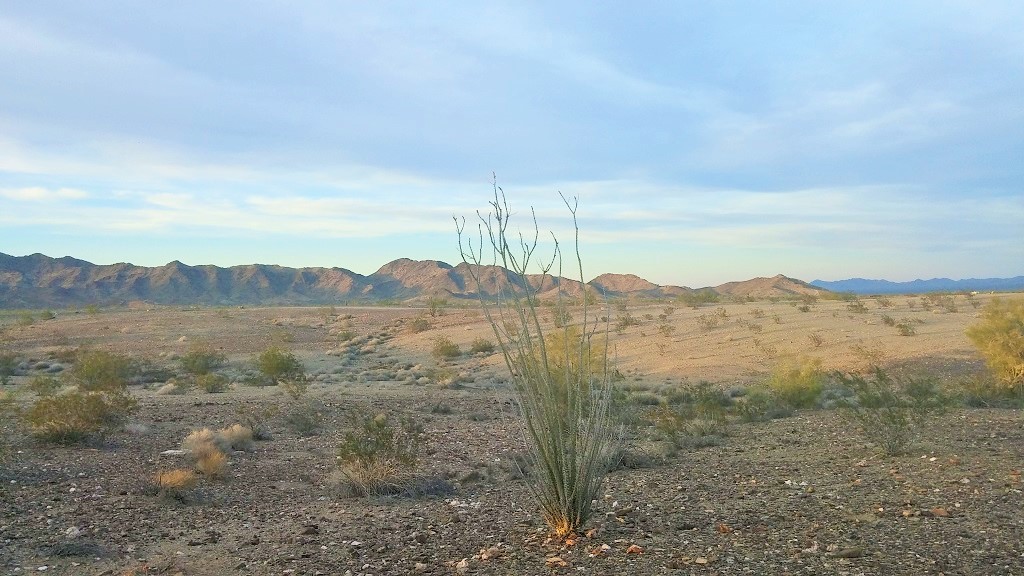 Well, I don't know exactly what it is, but there is something amazingly peaceful and relaxing about this style of RV camping. We are experienced backcountry tent campers and backpackers, but for whatever reason, having your full house and all the amenities combined with the off the beaten track environment was a real treat.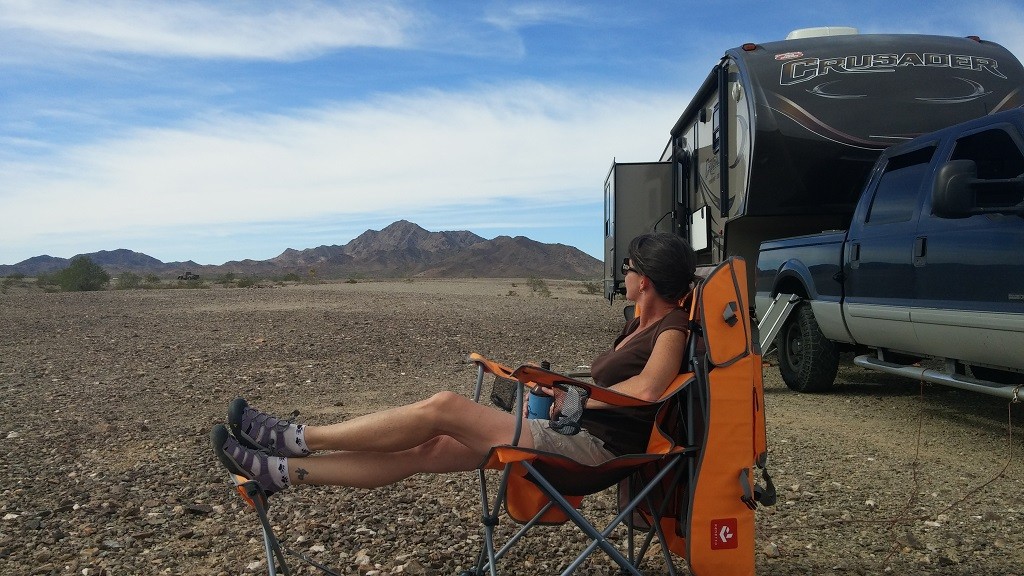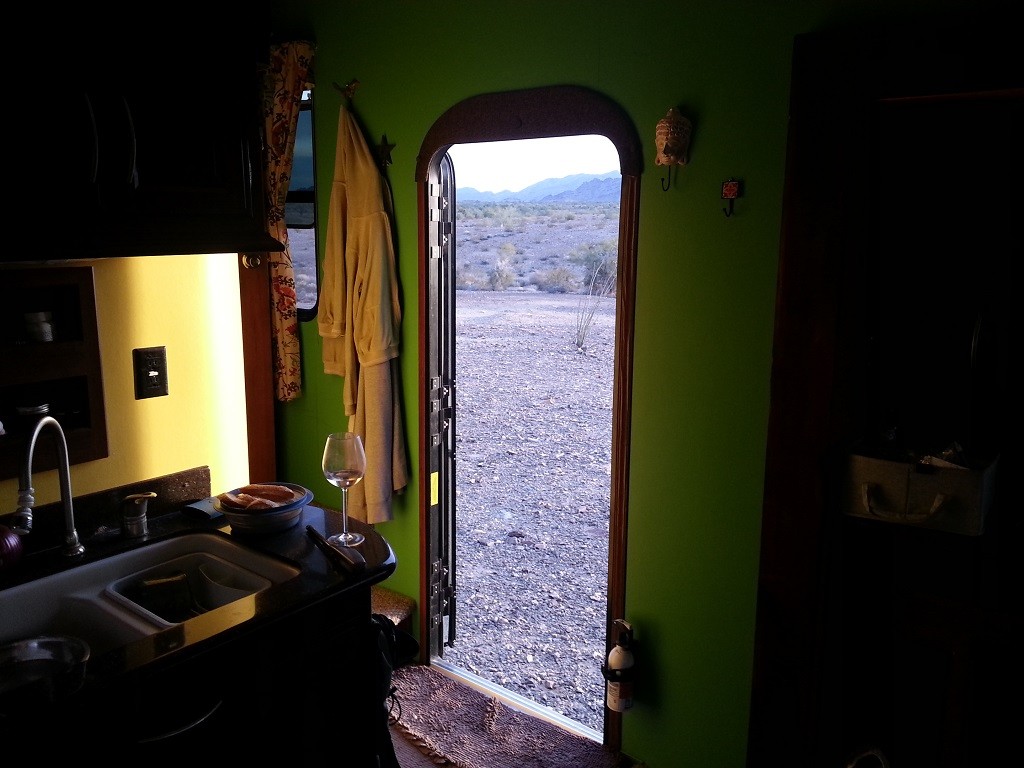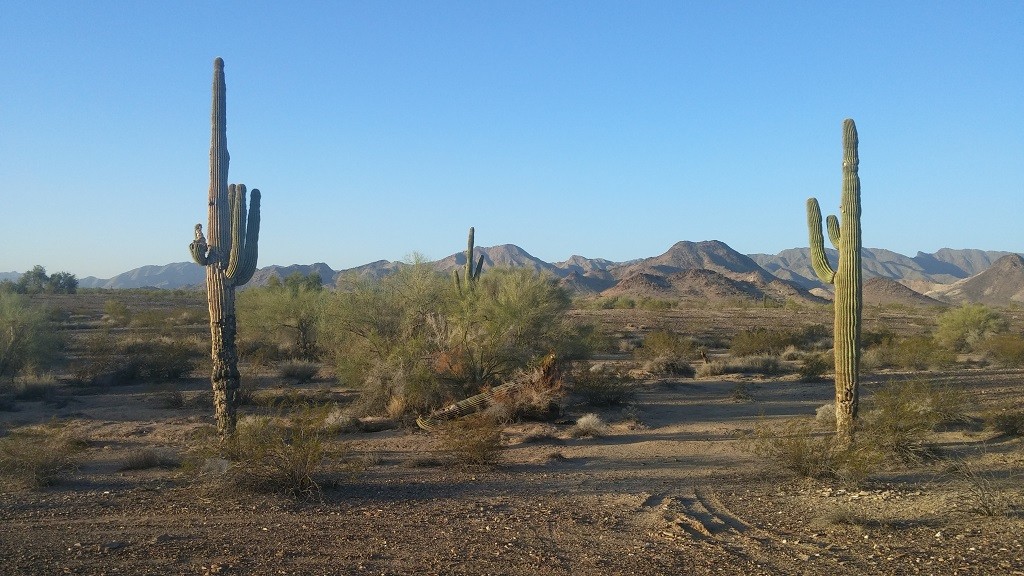 The dogs loved it too. Rufus didn't have to get all worked up over yappy RV park small dogs and Hank enjoyed having some room to stretch out.
As if on que, a magical sunset topped off our first perfect night of boondocking in Arizona. Next year promises to be a completely different experience for us and we can't wait for more opportunities like the one we had near Quartzsite.