After leaving our blissful night of boondocking in Quartzite, we somewhat begrudgingly headed to our next reservation site at the Desert Trails RV Park in Tucson. We had attempted to get into the nearby state parks but once again, we were not quite set up for the no hookup sites available with short notice. This was another age restricted park that, for the first time, did not require special permission for us.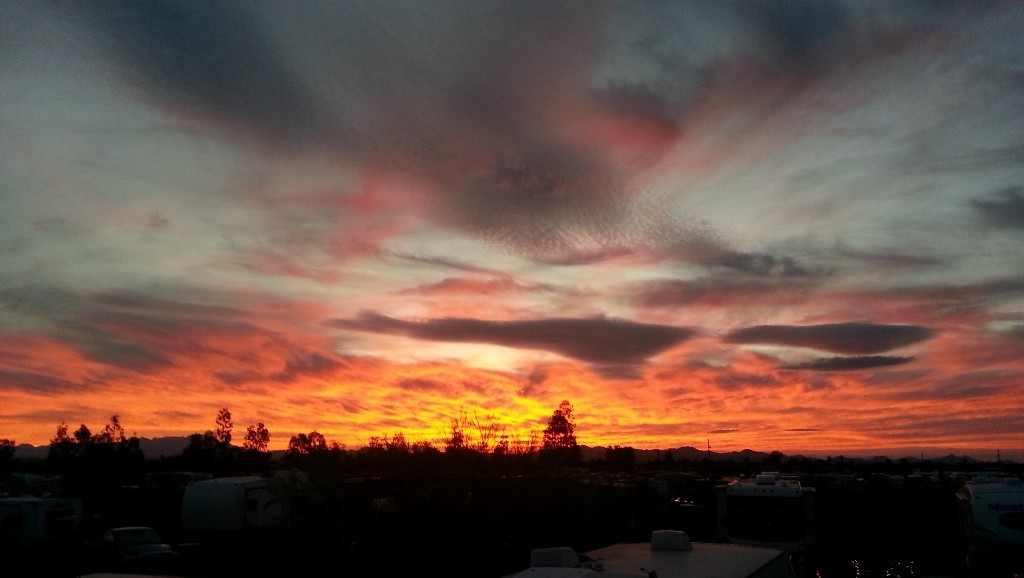 It was advertised as a 40+ park, but I would estimate that the average age was closer to 70 than 40. Regardless, I am not being an ageist. The people at the park were, as usual, friendly and active but at the same time a generation gap does still exist. After a couple of years of doing this I do have to wonder, have older folks always loved to play Bingo? Or is this an activity that you start to like at some point as you age? We often speculate what these types of parks will look like 30 years from now. Will we all be playing Bingo and eating cake and drinking coffee and soda all day and night?
Overall, I think Tucson was a good choice for us visiting Arizona for the first time but overall, probably not on our list of places to move one day even with the near perfect weather and year round golf opportunity. The main attraction and focus of the photojournalistic portion of this travel blog was our favorite part of the two weeks we spent at the Desert Trails RV park. Immediately adjacent to the park was a network of private trails that access the Tucson Mountain Park. Every day our dog walks were spectacular.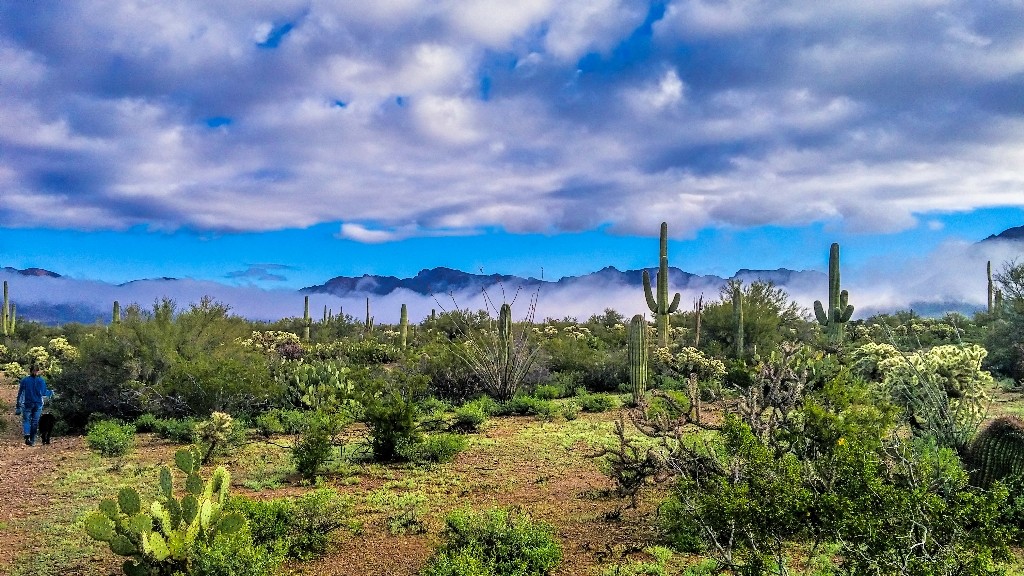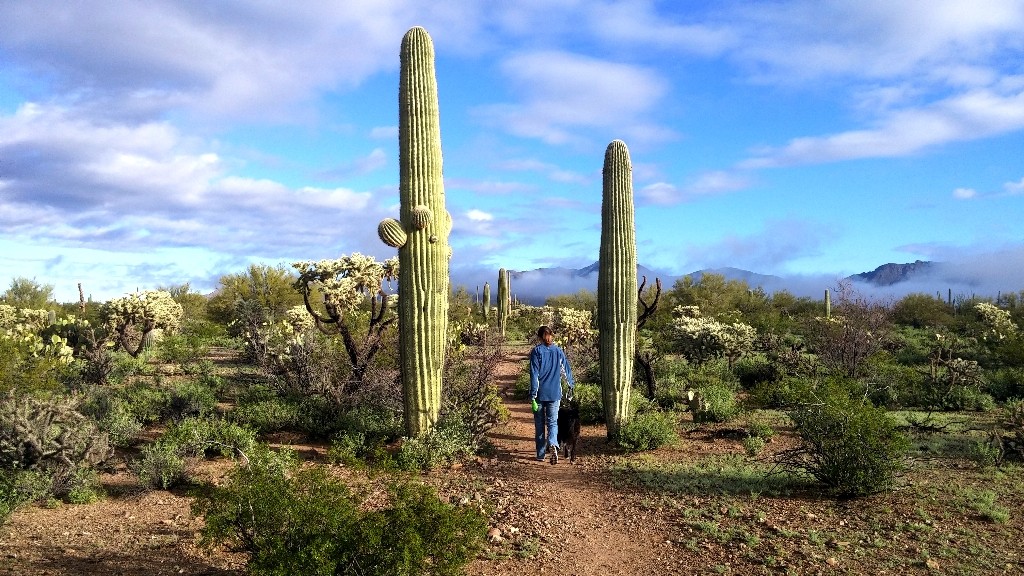 Trails weaved in and out among an impressive variety of desert cactus and mountain vistas. It really did feel like a magical, Alice in Wonderland excursion into another world as the colors and contrasts always seemed to pop as we exited the endless rows of RVs and entered through the desert looking glass early each morning.
We did have one unfortunate cactus incident. Rufus found himself tangled in a couple of jumping Cholla cactus and the subsequent cactus extraction by me (Jeremy) left my hand even more tangled in the Velcro like pod. Ten or fifteen minutes of yanking and cursing did the trick although it took hours to fully extract all of the little cactus hairs from my hands. Sorry we didn't get any pictures but at the time I was not feeling super photogenic. Considering how many of these cactus were around, how much hiking we did, and Rufus's limited mental faculties, we were actually surprised we didn't have more of a problem.
In addition to all the hiking around the RV park we also managed a trip to the Desert Museum where the highlight of our day at the crowded park was the birds of prey show. The rest was pretty much a small zoo with a pretty surrounding.
Last but not least, we were able to meet up for a tasty vegetarian dinner in Tucson with some RV friends from trips past, (Lynn and Clark-aka Tales from the Mutiny and Susan H.) and even met a few new ones (Beth and Taylor-aka The Learning Banks).