Written by: Jeremy
Our next main stop-over after Sam Houston Jones State Park was San Antonio, Texas and back to a crowded KOA. The place was full due to an upcoming Miley Cyrus concert and a WWE wrestling event at the AT&T center across the street. Both events made for great people watching around camp. I never really understood Miley's popularity, but after watching a week of local news coverage  of crusty Texas state legislators trying, frantically to pass a ridiculous new indecency laws aimed at preventing kids from seeing the show, her popularity is much clearer to me now.
This is the first park to date where I refused the first site offered to us. It was on the side of a hill with several deep trenches that I just did not feel like battling for the relatively expensive park fee.We were given a different site that was acceptable but tight. This was a typical crowded KOA full of kids. On the up side, there was a wonderful bike path along a river for dog walking and we were right next door to a reasonable municipal golf course where we played a couple of fun (and dry!) 9-hole rounds.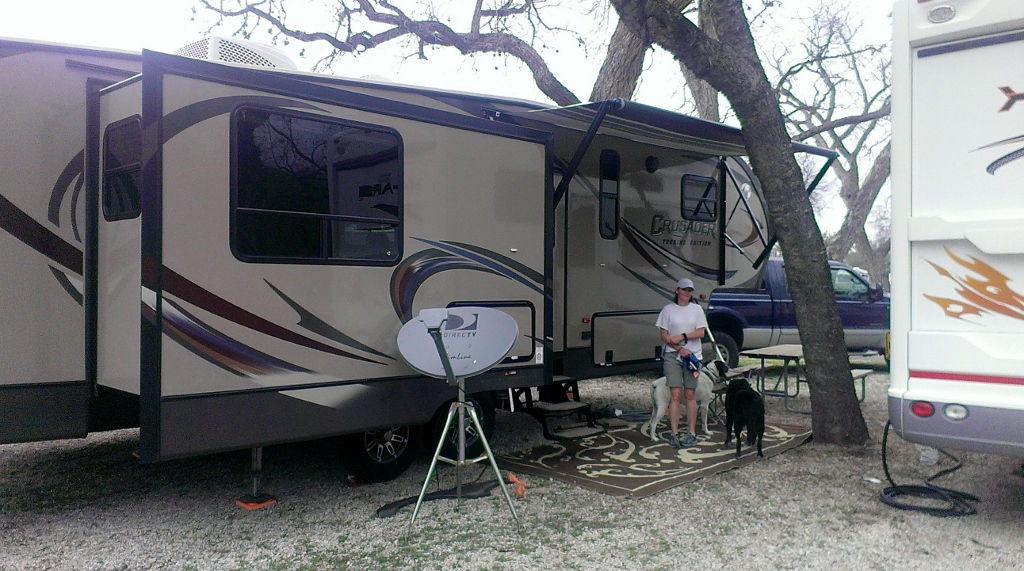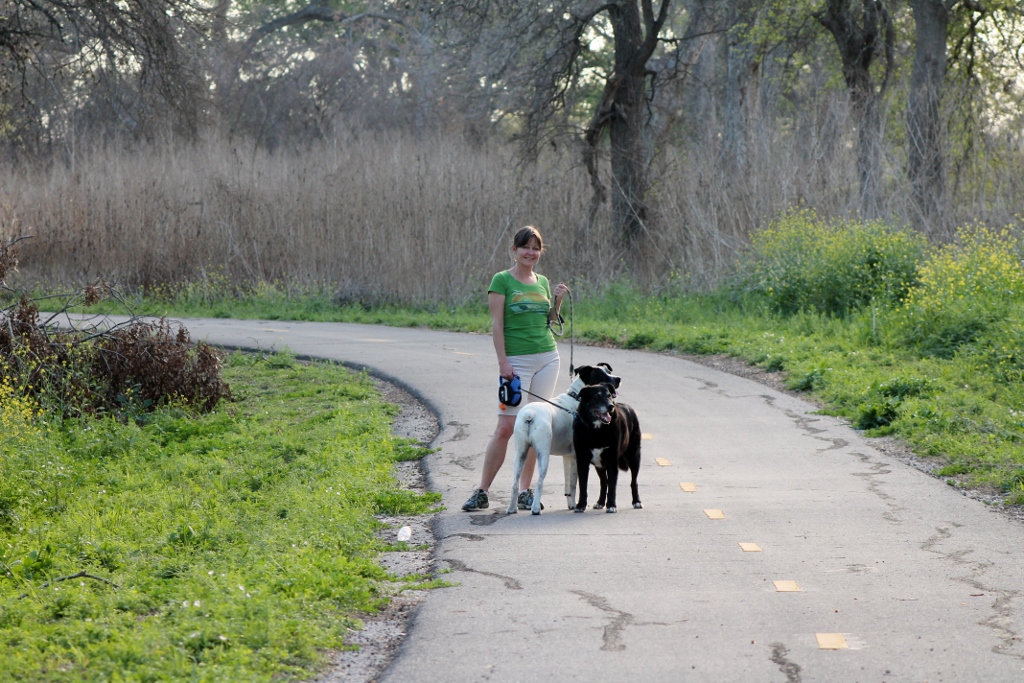 The other main draw was the proximity to the bus stop right across the street from the campground.  Most of the negative reviews for this park were due to the "bad neighborhood". We found that claim to be ridiculous. Obviously just people that are not comfortable with a city. The only shady people we encountered were registered campers. We happily took advantage of the public transportation for a very fun day on the San Antonio River walk on the Weekend before St. Patrick's day. They dyed the river green and we did a little St. Patty's day drinking, Tex-Mex style.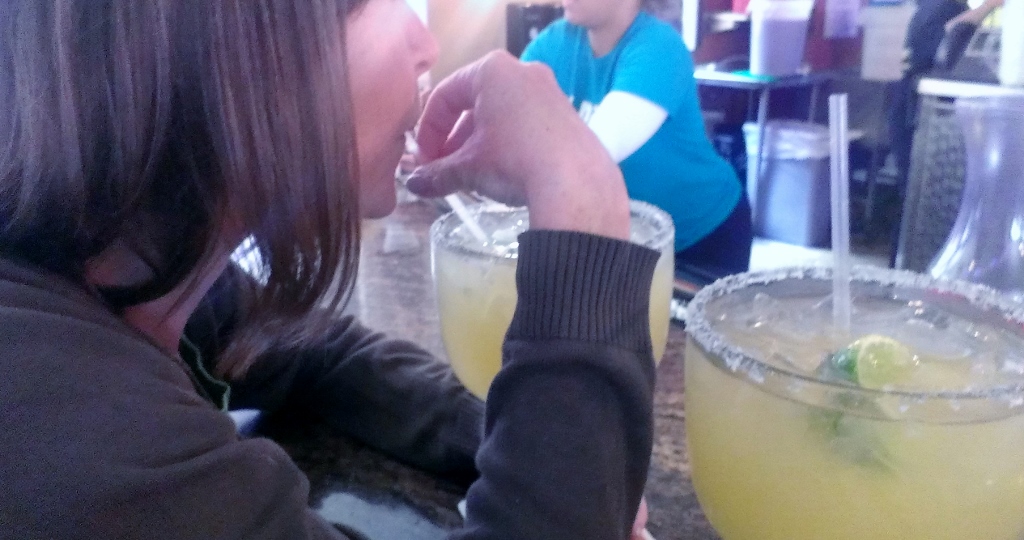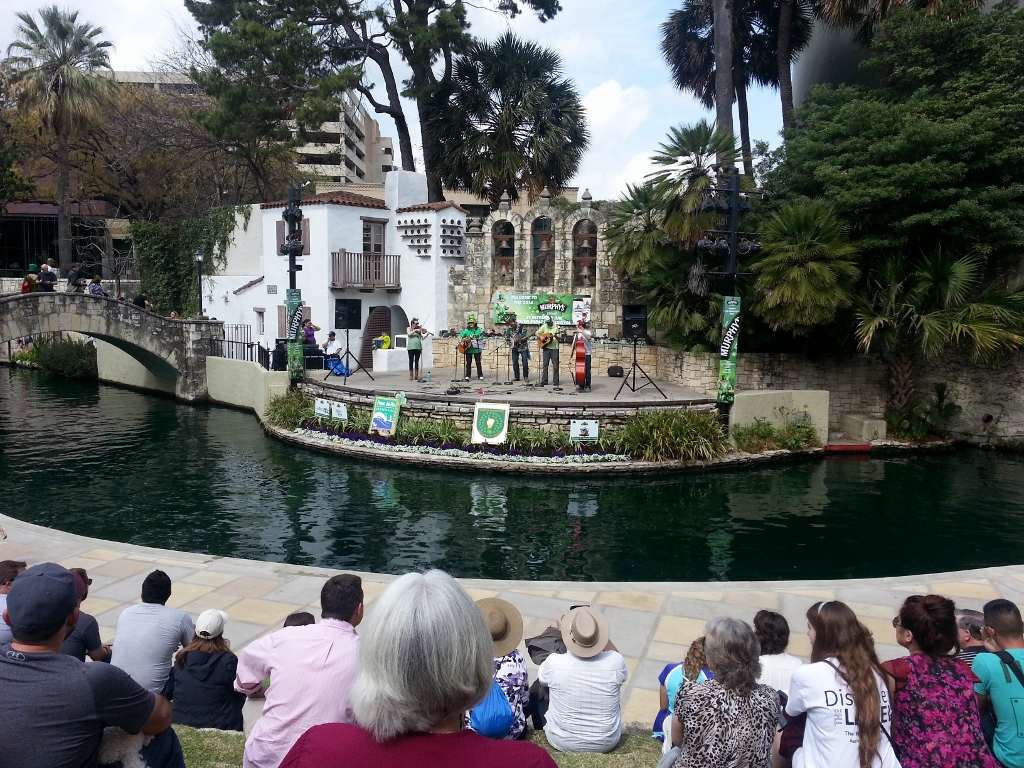 All in all it was a great day. I had been to the San Antonio River walk before, and it is definitely a recommended destination if you haven't been. The highlight for Robin was when one of the water-taxi drivers spotted me along the walk and announced to his full boat on PA speaker "Hey, look at that guy with the beard. He looks like the guy from the Hangover!"  I realize I put on a couple pounds eating Po Boy's in Mississippi, but Zach Galifianakis? Ok, maybe a little.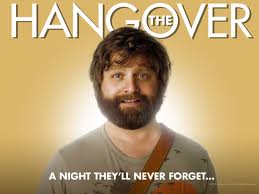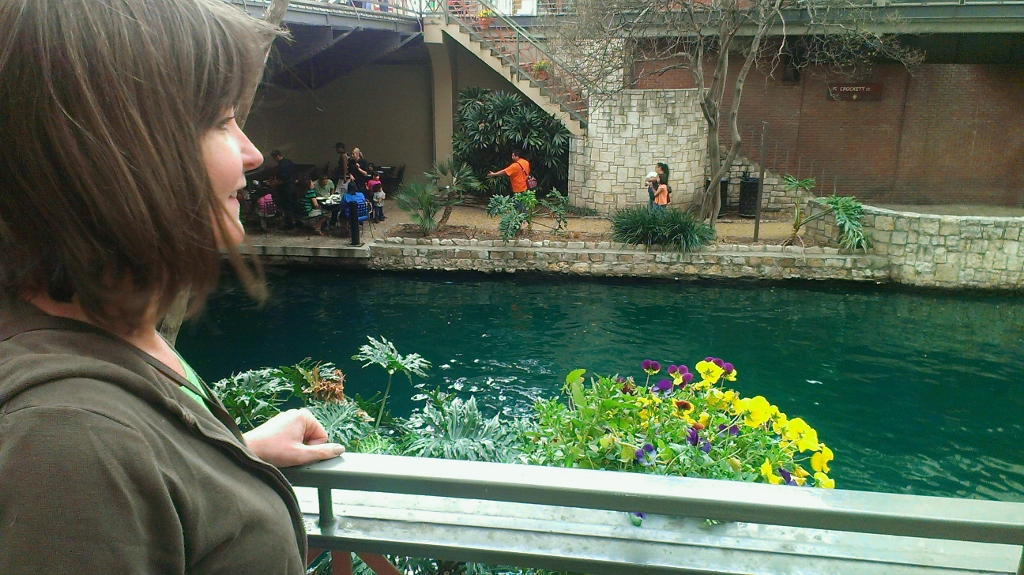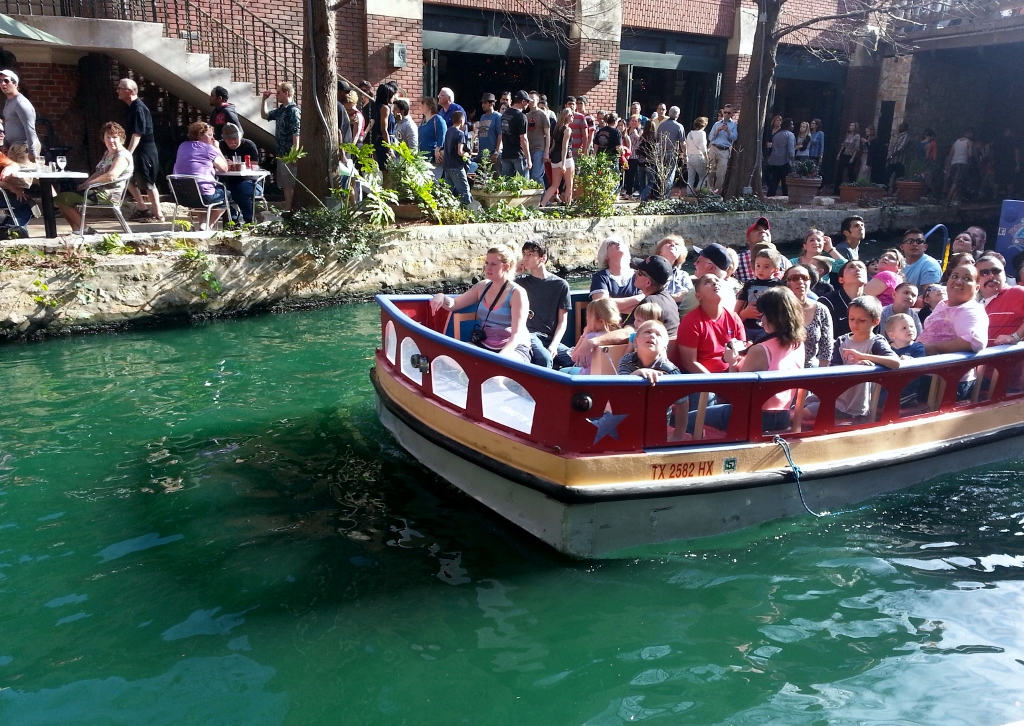 We also got a chance to meet some new friends in the San Antonio area. Gary and Michelle from Changing States 2013 recommended a great restaurant/bar called The Cove and we spent a fun evening conversing with a couple of new friends that are about to do what we did a little over six months ago. The Cove had an impressive selection of Texas craft beer, good locally sourced, veg friendly fare, and even a dog friendly porch where Gary and Michelle's three big dogs got all kinds of attention. Good luck guys. Hope to see you down the road!