Written by: Jeremy
After all of the excitement of Mardi Gras and after a month long stint in Bay St. Louis we were both getting the travel bug again. Yes, we needed to slow down but after over a month stationery our wanderlust was kicking in as was our desire to get to some dry climates.
We knew we were headed to and through Texas but we weren't really sure where. We thought about Austin, but the South By Southwest festivities were probably a little more than we were up for and we had not made any reservations in advance. We found zero availability when we finally looked but that was OK as neither one of us really had enough time off work to really enjoy such a festival. Maybe another year. We decided to head towards San Antonio. The drive all the way from Bay St. Louis was a little far and we also wanted a chance to notch Louisiana into our RV travel belt.
Sam Houston Jones State Park in Western Louisiana fit our needs perfectly and we reveled in a nice spacious State Park for a few days on our way to Texas.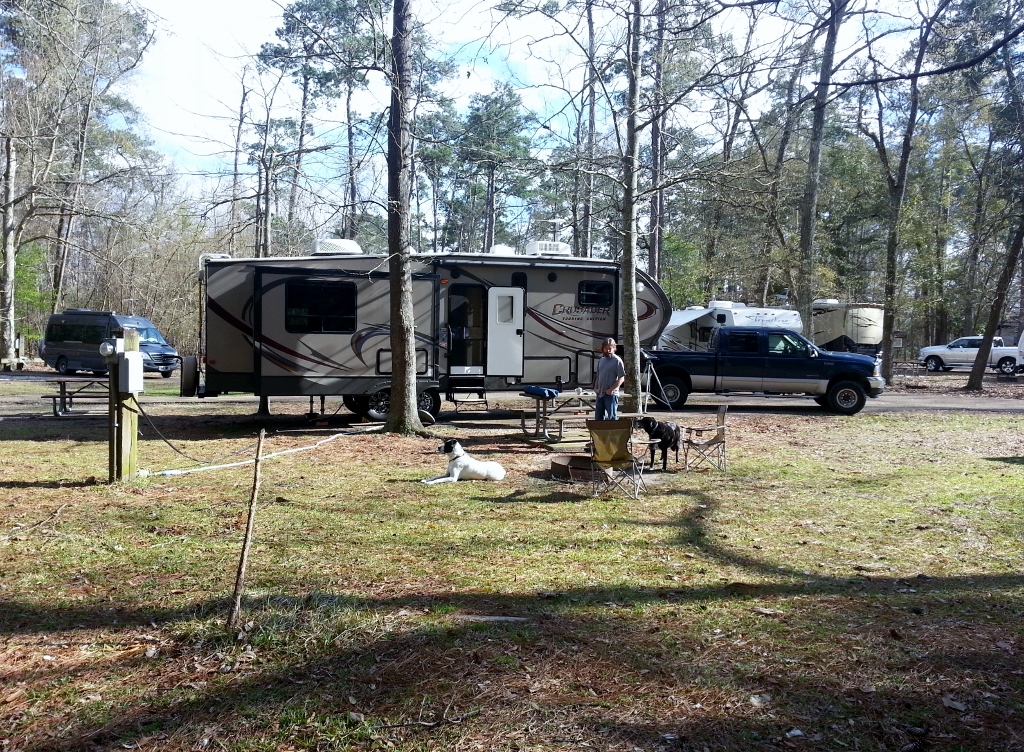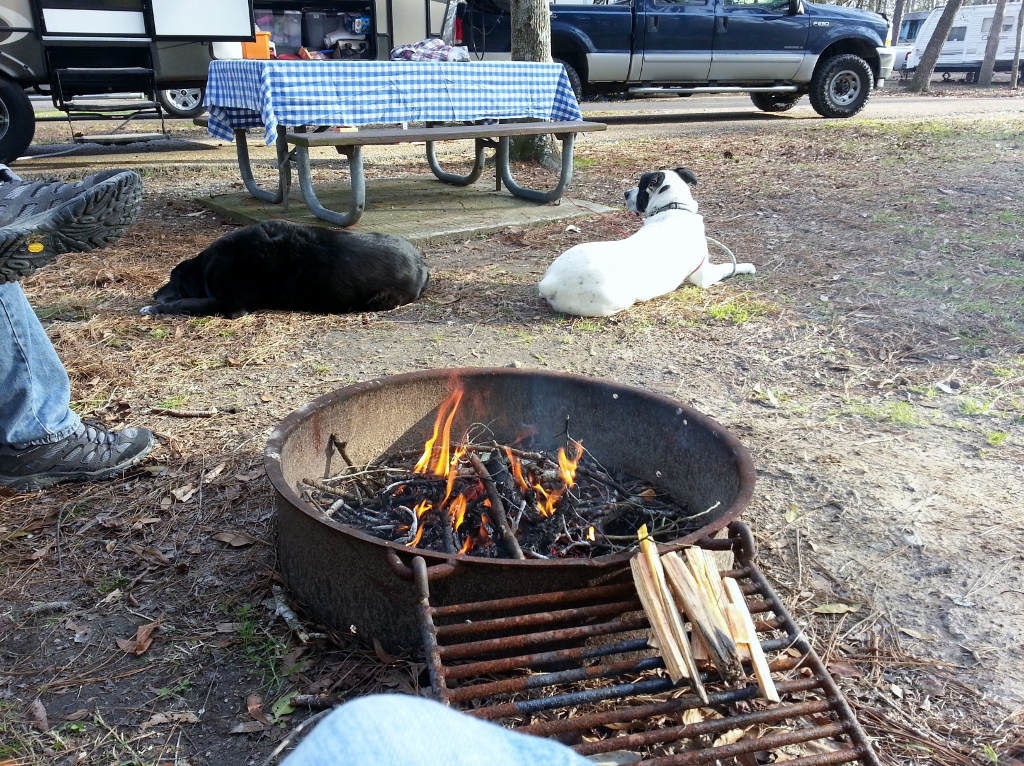 The park was nice with plenty of hiking for the boys. The nearby town of Lake Charles was a dump and the campground itself was a little full of yeah-hoe's on the weekend. Apparently putting up a spot light and then dumping a giant bag of deer feed around your RV makes for a real fun weekend of camping for people in this neck of the woods. I can only imagine what would happen if someone dumped a bag of feed down for deer and raccoons in a Colorado park. They would probably be arrested on the spot. Similar to what would happen at Sam Houston Jones State Park if you were to light up a joint. Different people and priorities for sure.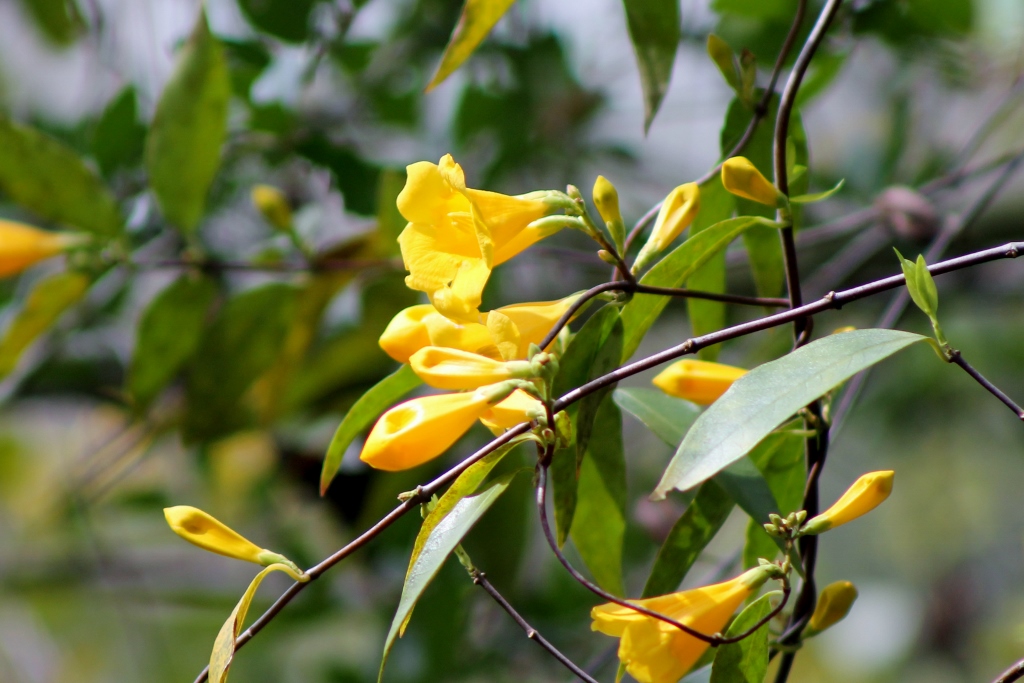 The river hike and marshland were a real treat and although the park was full, it didn't seem like the people do much hiking here so we had the trails to ourselves.All in all, we enjoyed our stay and would recommend this park for anyone passing through western Louisiana.