Years ago we decided that a nice week long vacation is a good way to spend a big birthday like say 40. When Robin turned 40 we did a week completely off work at an all inclusive in Mexico where we lounged on the beach or by the pool, snorkeled, learned to scuba dive, and took full advantage of the all inclusive resort food and drink privileges.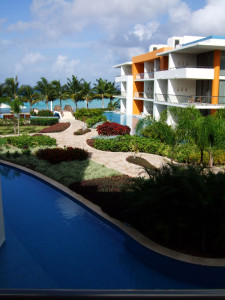 I had planned to do the same for mine in January of 2015. Unfortunately, as we started to plan for my birthday trip we soon realized that our living situation and family situation have changed quite a bit in the last few years. Back then, we had an actual house only one relatively well behaved dog that could easily stay with the neighbors for a week. Our cats were younger, healthier and could easily go a week left at home with a neighbor stopping in a few times as required. Easy as that. For my 40th we are both self employed without paid vacation, living in a camper in So Cal and no friends or family around and with two dogs and three senior pets that take daily medication according to various schedules. Not to mention a few other special needs that we don't really need to get into. Finding someone to take care of our pet and business situation while we spend a week in Cozumel was not sounding promising.
So, instead of spending thousands on airfare and luxury accommodations for a week long vacation, we just decided to spread those thousands out over a month of staycation, snowbird style. We expanded our RV park, dining, and activity (mostly golf) budget by the amount we would have spent on a vacation. Don't get me wrong though, we don't exactly have a real budget that we have to follow. This is just how we justified a month without any particular focus on the thriftier side of this lifestyle.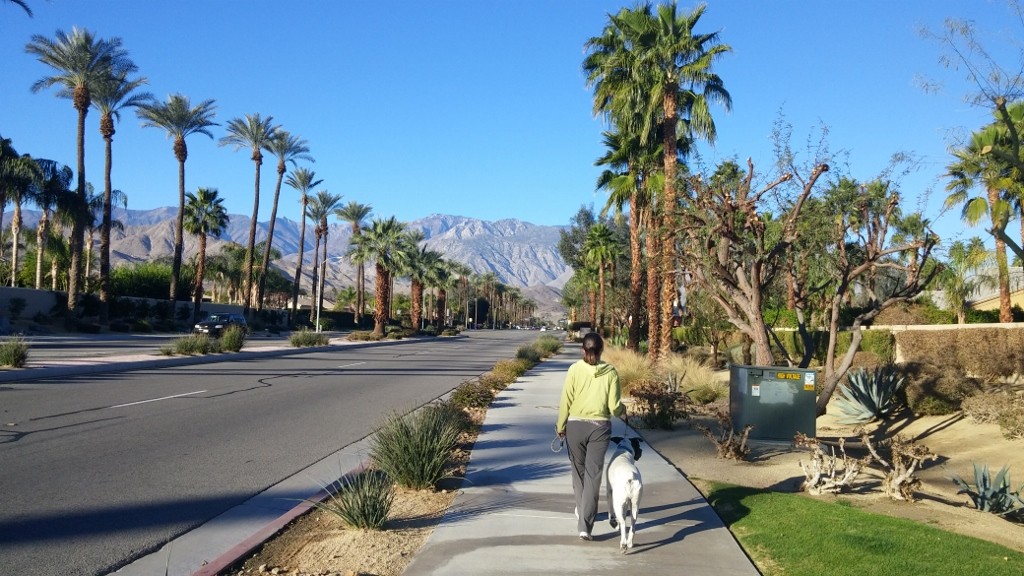 We did our best to clear this week of most but not all work activity and we checked into the Palm Springs Oasis RV Resort which is actually just outside of Palm Springs in Cathedral City. This was our first experience in a 55 and older park. They made an exception for us since we promised we didn't have any kids and that we go to bed early. It was not a great park, and our spot was tight, but the people were uber friendly and a close-knit, active bunch, most of who spend the entire winter there.  The pools and hot tubs were comfortable and we played golf…. a lot of golf (72 holes in one week for me), and at some courses that are typically outside of budget too. The weather was spot on perfect for our time there and a couple of our good friends from Denver also decided a long weekend in Palm Springs in January sounded desirable. So, we got to hang out with friends as we started our winter staycation celebrating my entry into the 40 and up club! If anyone out there is having a difficult time with turning 40 I highly recommend booking a week or two in a 55 and up RV park. If nothing else you will feel much younger when you leave, I promise. Overall, I had a great birthday! Here is some golf porn photos to take us away.