OK, so we have again fallen behind on our tales and are once again rethinking the format. After a couple of years we think it is time we abandon the chronological capturing of sequential stops on our journey in favor of a more informal "blog as we feel like it" type of format. Regardless I know we want the blog to be real time and this is not.
I hate to not finish things we start and since I have a whole bunch of pictures from New Mexico, our season two bookend will be a photojournal of the Spring end of our ventures after leaving Arizona. After a bunch of time in RV parks in the west coast all winter we were thrilled to be back in the state of New Mexico. This time we tried out a State Park called Elephant Butte out in the middle of nowhere. But then again, in the middle of nowhere with 50 amps and water is just where you want to be sometimes.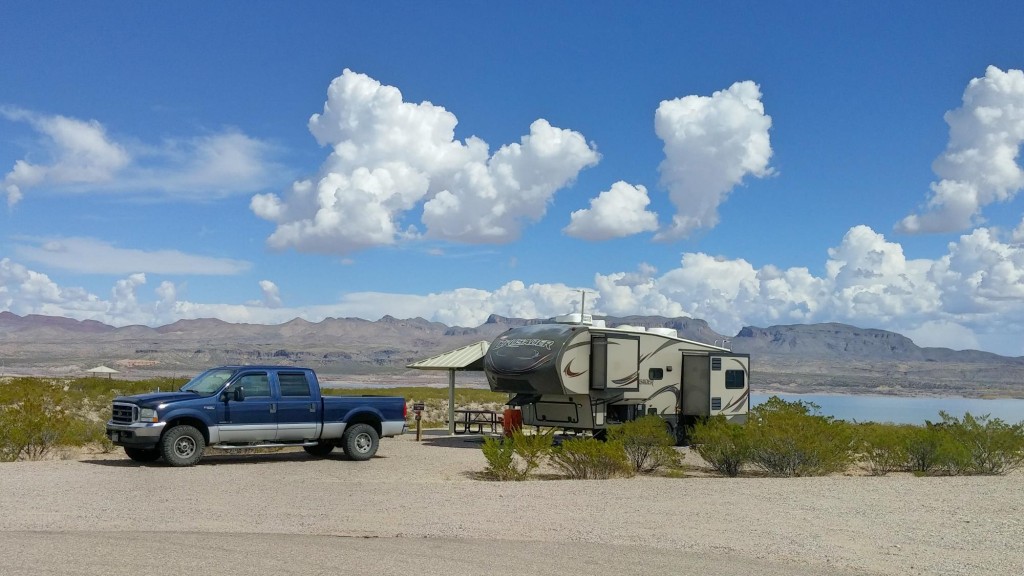 Nothing to do but work, hike, bike, golf, photograph the scenery, and cook and eat outdoors over an open flame. We also were able to take in the NCAA college basketball tournament thanks to our DirecTV HD and for the second year in a row we watched my Alma Mater, the Dayton Flyers over-achieve from a remote state park in New Mexico. For where we are in our RV experience and equipment setup and capabilites, this is about as good as it gets.
Best part of those sunrise pictures is that they were taken from my living room couch!
After the State park we were ready to head back to the city and we started making our way back to Albuquerque. We tried out the Isleta Casino RV park south of town and there was a nice lake for dog walking but the train noise and general out of town suburban location left us missing the city.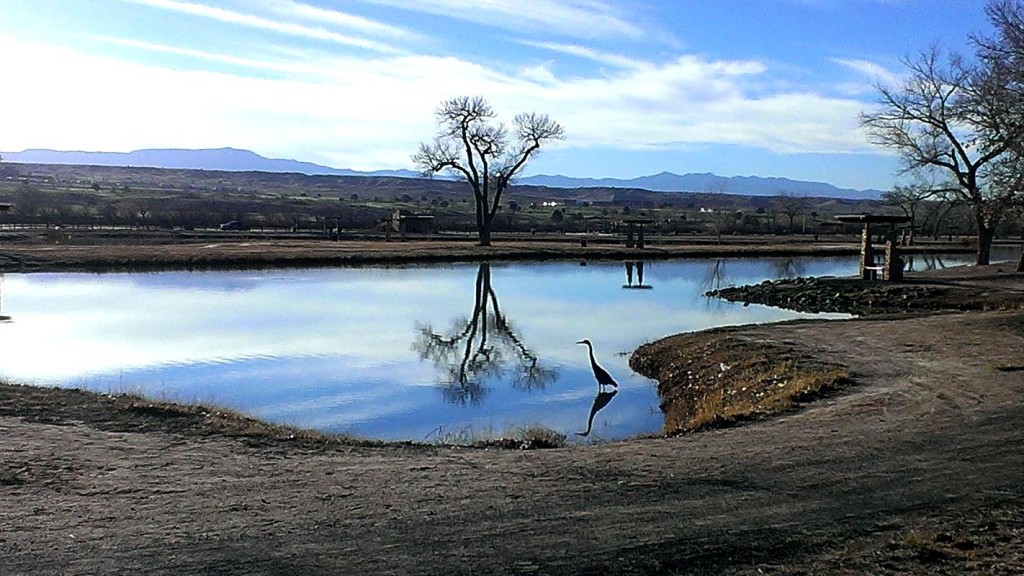 After there it was back to our preferred but rather pricey Albuquerque Central KOA. This is an above average KOA with few kids in a somewhat sketchy neighborhood but very close to all of the good parts that we love about Albuquerque.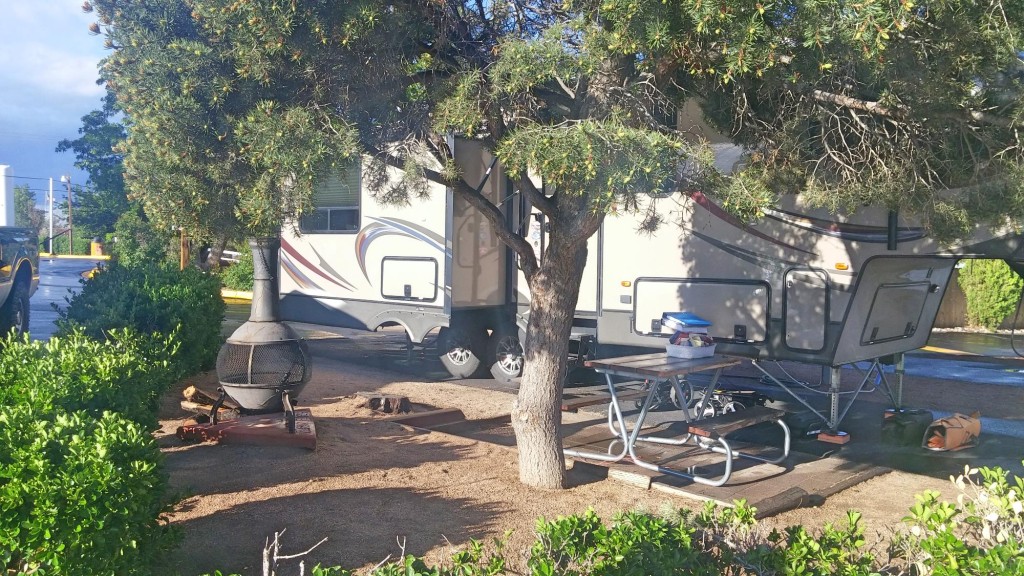 After a week or so of eating out and playing golf in Albuquerque we packed up and headed home to Colorado effectively ending our second season of snowbirding. This is sort of ironic though as we came back and promply entered into a three foot, four night, snow-pacalypse.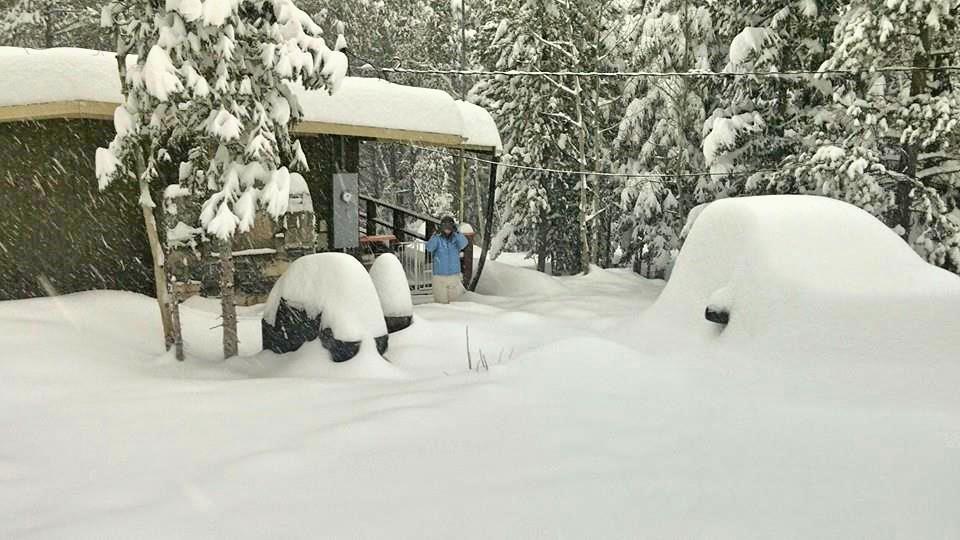 Although we are better at some things two years in, snowbirding in general still has its challenges for us. See you next season.