After Maine, Robin had a couple of weeks of work in the Boston area so we set up first at the Minute Man campground outside of Boston in Littleton. This was an above average campground that we primarily experienced from our office windows. The wooded campground provided good shade from some hot days and overall we enjoyed our week and the park.
From there Robin had more work in Boston and I (Jeremy) moved to a fancy, schmancy Hidden Valley Golf and RV Park in Derry, New Hampshire.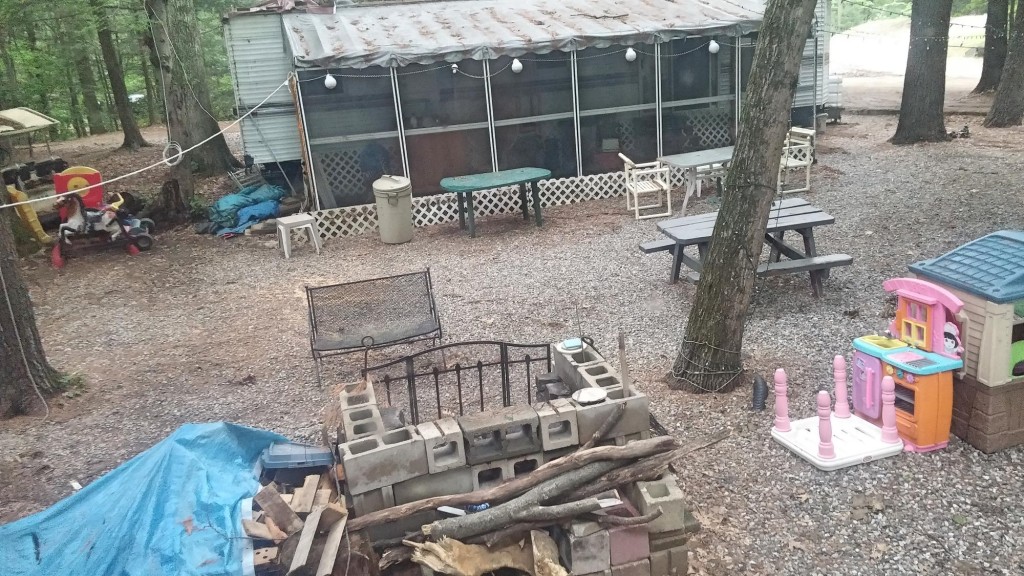 Um, well sometimes you get it right and sometimes you get it wrong when trip planning. The golf course was not bad but the inordinant number of permanet homesteads and much of the park overall needed some serious work as you can see. It really wasn't as bad as this picture makes it seem and there were nicer parts of the park, a beautiful lake and plenty of interesting places to walk dogs. We were still very busy with business so we were content. Not much else to do in the area but we weren't really looking either.  I did get to order and eat lobster at MacDonald's so that was cool I guess.
After Robin completed her commitments in the area we made our way next to another random park outside of Boston. We really wanted to find some non or limited hookup camping on our way south but an unprecedented heat wave kept us tethered to RV parks that would allow us to run the AC.  And since the Hidden Valley Resort wasn't much of a resort we decided to splurge a few days at the Normandy Farms campground where we glamped it up, worked and played some golf.
From there is was on to New York City via the Liberty RV park in Jersey City, but that really needs to be its own blog.