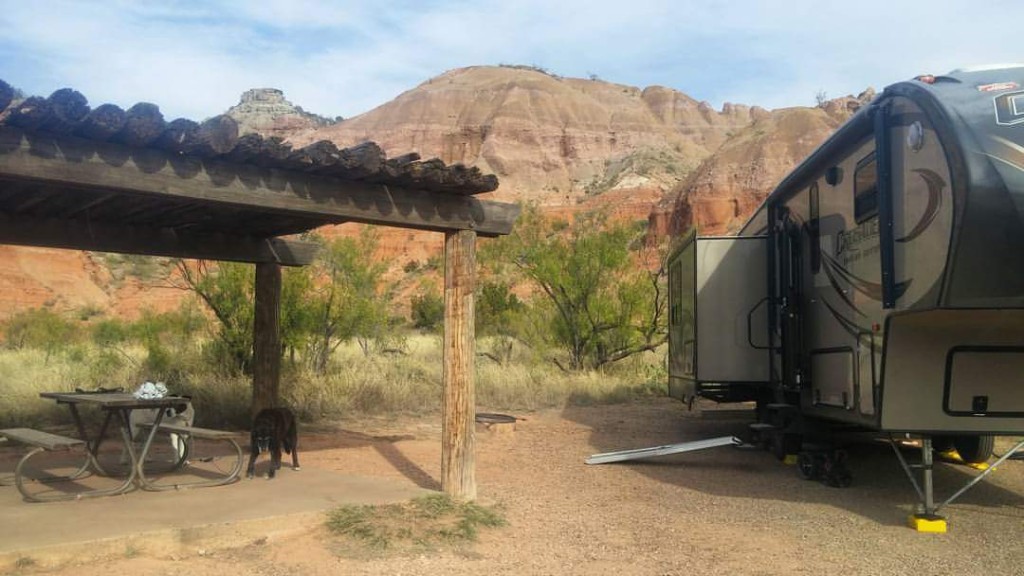 This is the time of year that those of us who live the nomadic life begin to scurry around to prepare for winter.   As the weather in the southeast began to deteriorate into a wet, chilly fall we found ourselves hightailing it westward.
After a lot of very short stops to break up the trip we decided to settle down for 5 days in the bottom of a canyon whose first human settlers were nomadic tribes of Native Americans over 12,000 years ago.  Seemed like a fitting place for us to settle for a few days.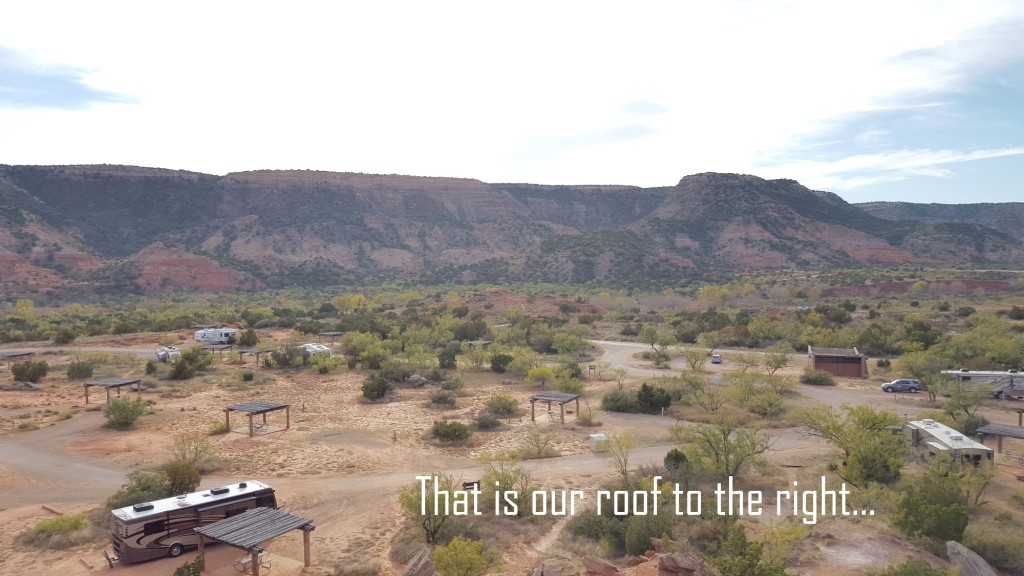 Palo Duro Canyon is about an hour south of Amarillo, and boasts to be the 2nd largest canyon in the U.S.  The state park that is set up for RV camping is only a small bit of the northwest corner of the canyon, but plenty for us to explore during our short stay.
The highlight of our trip was the Lighthouse Trail hike.  The Lighthouse is the geological signature of Palo Duro Canyon State Park, and according to those we asked it is the "pinnacle" hike of the state park.  We were fortunate that some of our new RV friends (Marie and Josh of Ardent Camper) were also staying nearby and Marie was able to get away to join us and be our experienced guide.
Most of the hike was fairly easy and flat, with beautiful vistas all around.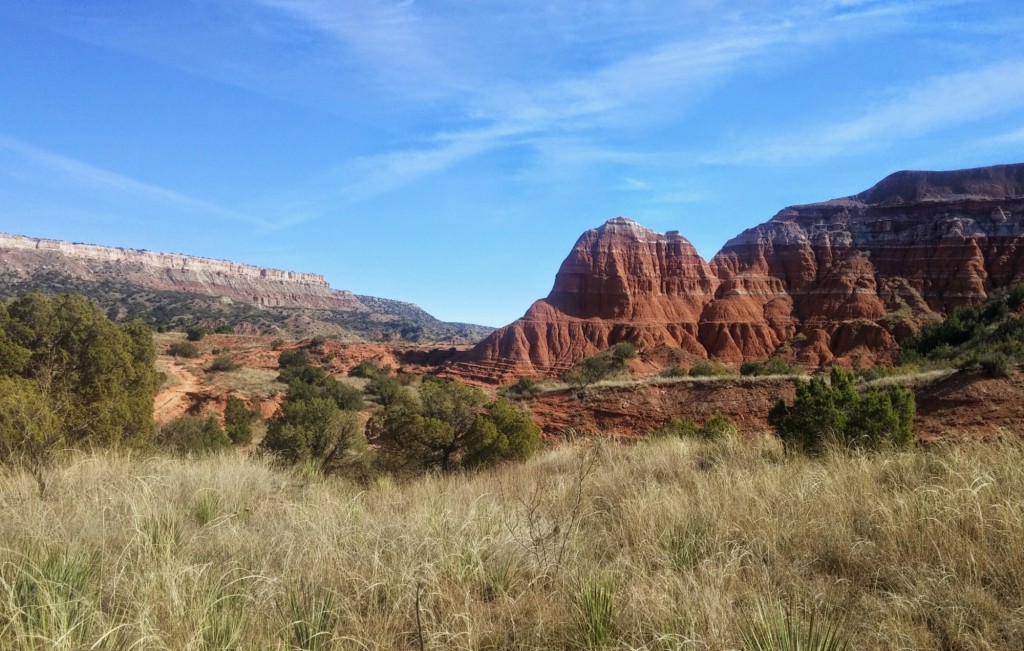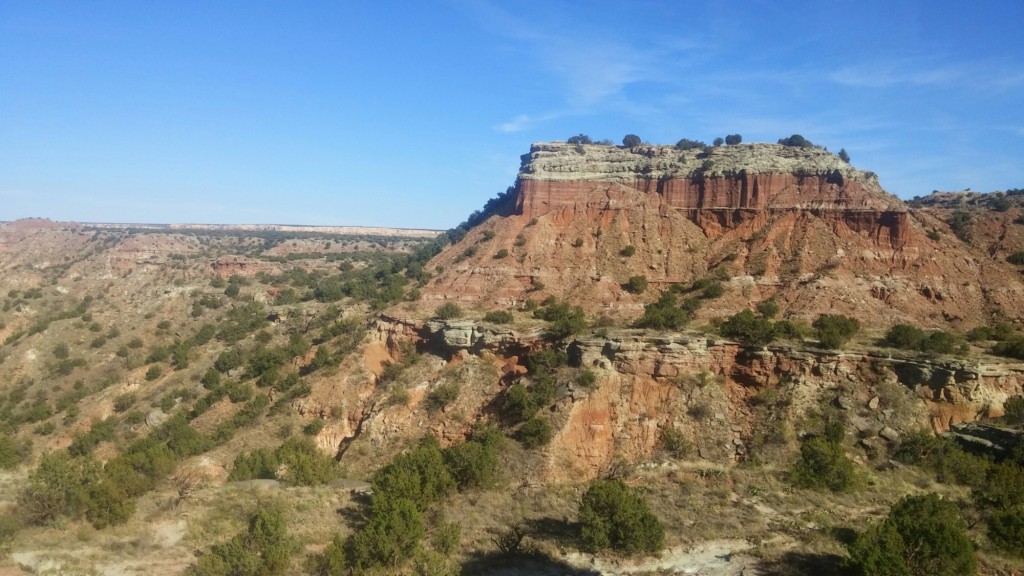 After about 2.5 miles, you reach the Lighthouse rock formation…and this involved a little more climbing and sure-footedness.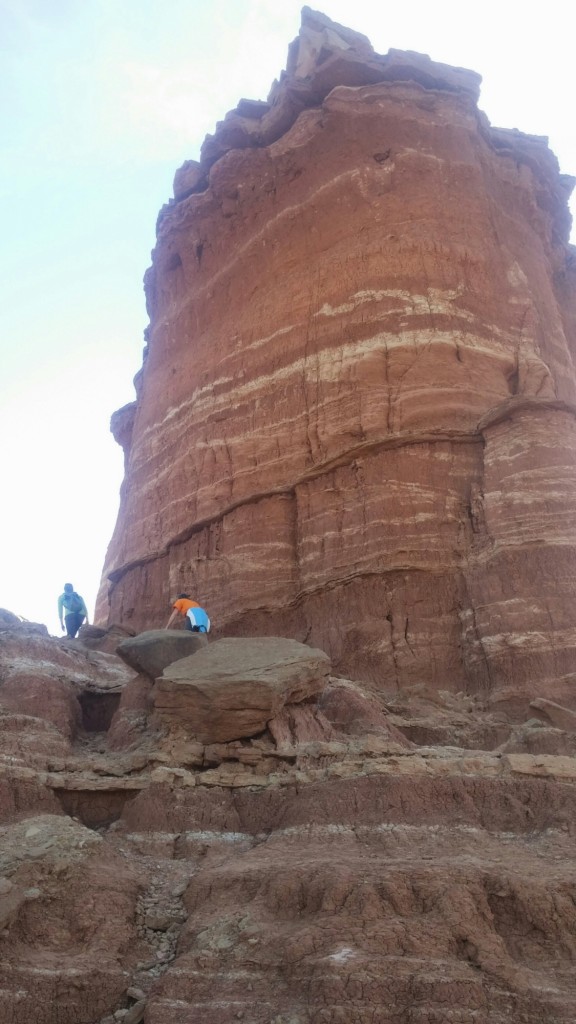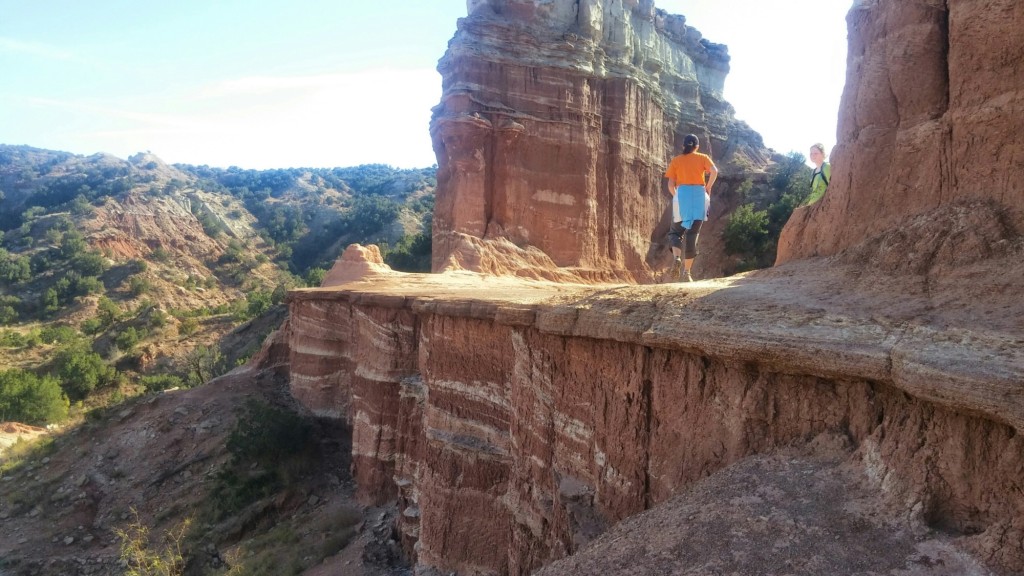 Once at the top, we took a moment to look out over the canyon and memorialize our hike.  Sorta looks like a lighthouse…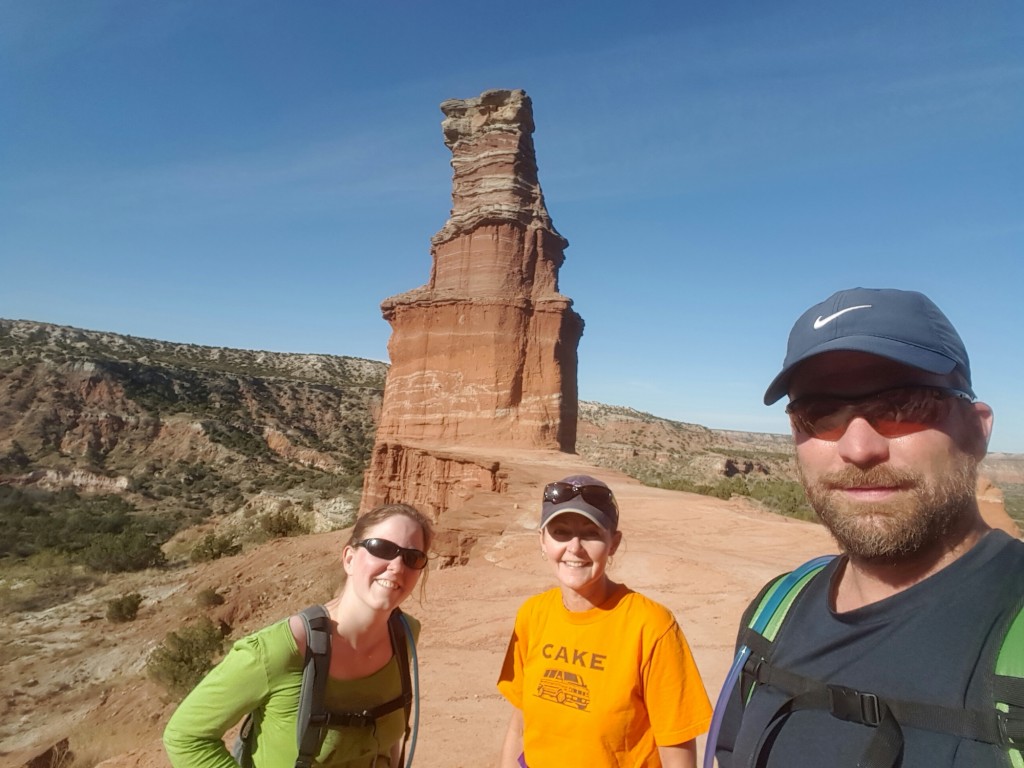 Of course we also found a sketchy ledge for Jeremy to balance on…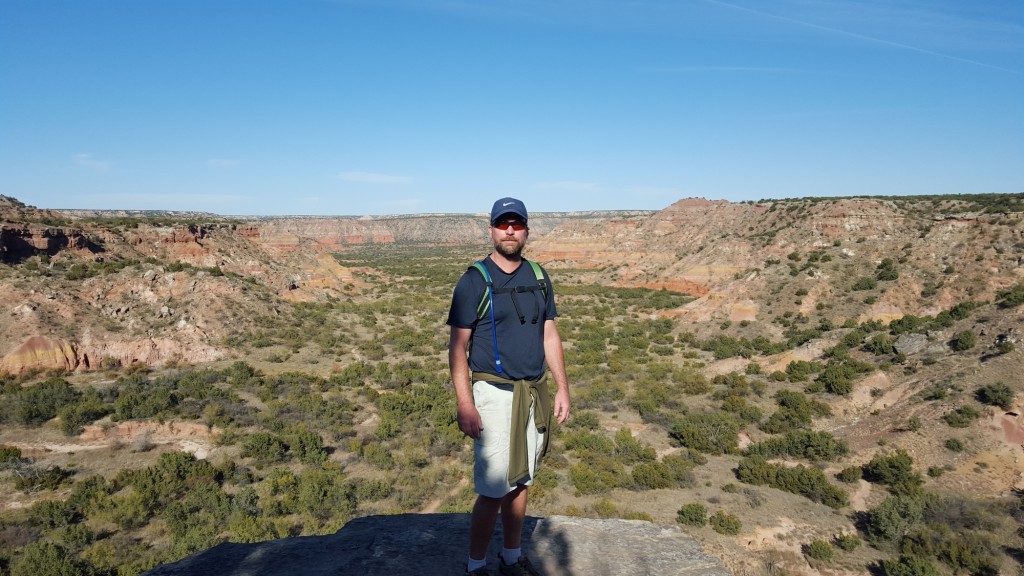 Although it was warm enough for hiking during the day, the temps were cooling down enough that a campfire was needed in order to stay out long enough for the beautiful sunsets and evening star-gazing.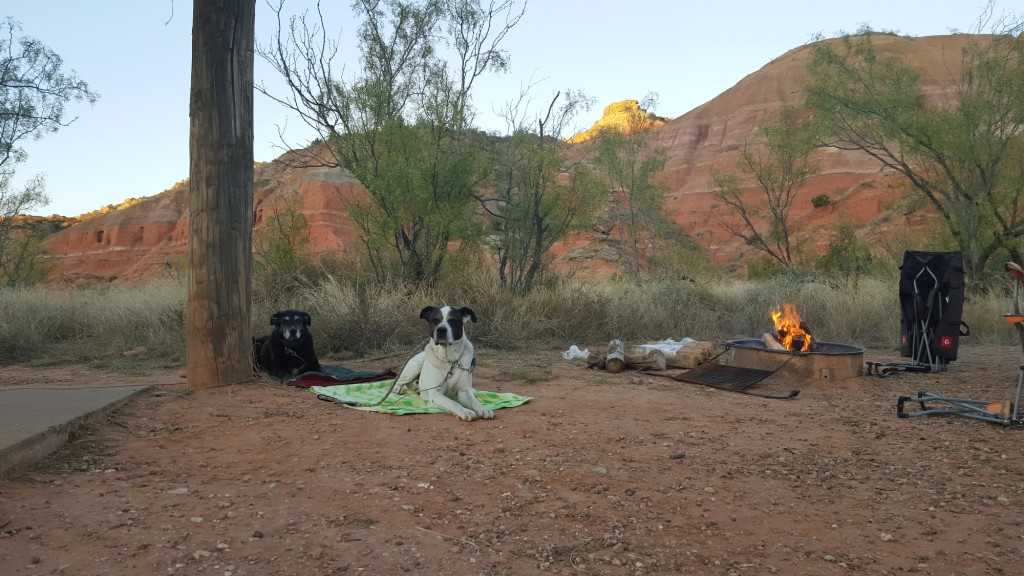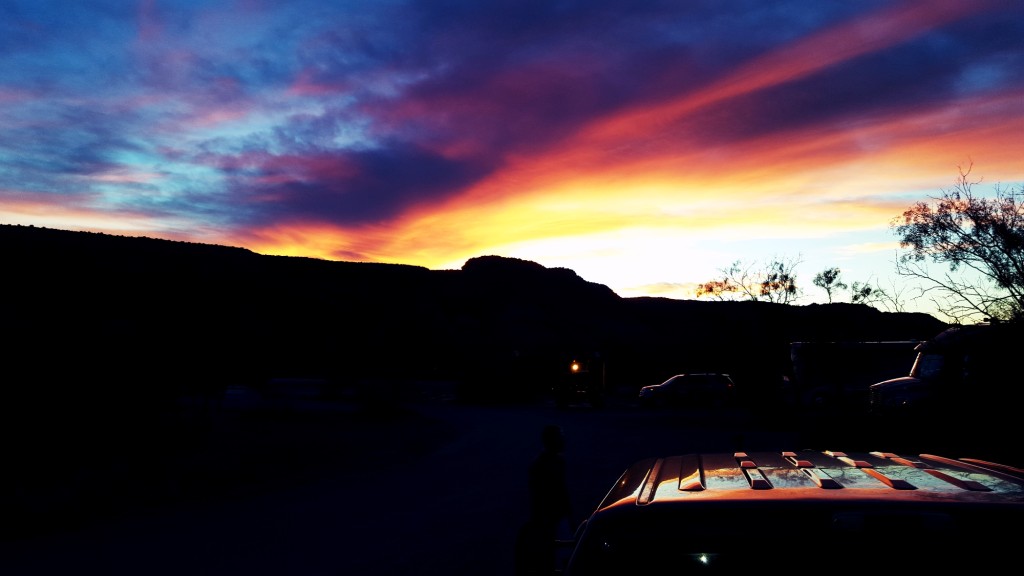 A restful stop to re-charge ourselves before continuing to trek westward.