It has been a while since our last blog (well over a year!) and an eventful and non-eventful stretch it has been. We have been stationary for about 15 or 16 months and since this is a travel blog, we didn't feel overly compelled to keep it up. For those that don't follow our Facebook site, we had to make a slight change to the end of the 2016 snowbird journey. We were dealing with multiple pet issues including 16 and 17 year old cats with health in general decline. Having pets on the road is tricky but having geriatric pets and having to make five trips to five different vets in five cities in about six months was more than tricky, and as tough on us as it is on the cats. In addition, our old man dog Hank, now 14.5 years old, was having more and more mobility issues including a blown CCL (knee ligament) suffered while hiking in Flagstaff in spring of 2016.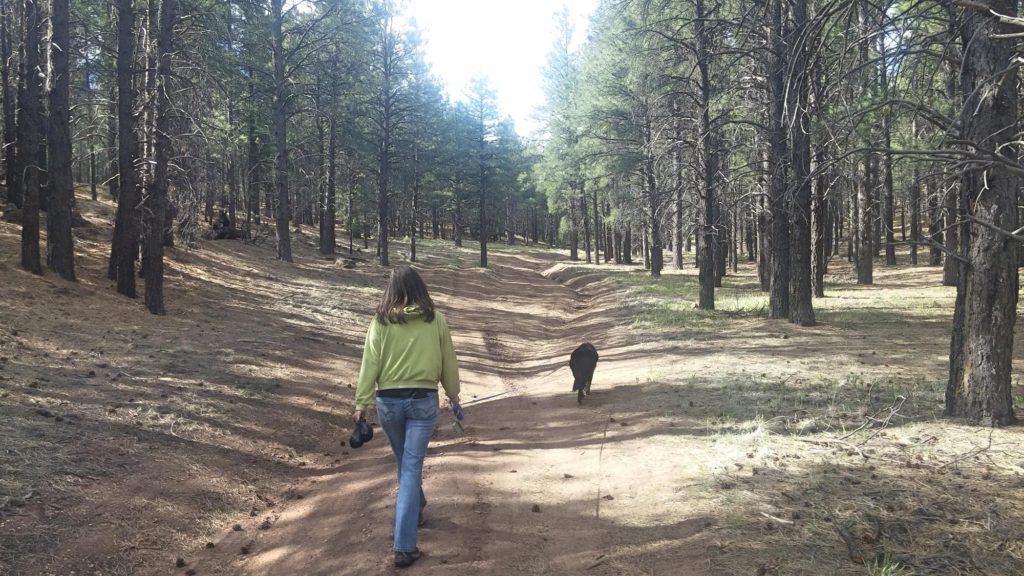 So, we just decided to move back in to our mountain property in Colorado about 45 minutes west of Denver. We had planned to return here for at least some of the last two summers but we ended up staying quite a bit longer. We have a small cabin with no stairs and a parking pad for the RV down a dirt road at 9000 feet. We hadn't spent any time here in about two years and the place showed the lack of attention. The first weeks were spent going to multiple vet appointments and trying to put our cabin and old Subaru in some sort of working order for us to be able to use and live in it. It is the kind of place where winters are 9 months long and a bear is as likely to show up on your porch as any human. Overall, we enjoyed our time at the cabin even if a little longer than we wanted to enjoy it.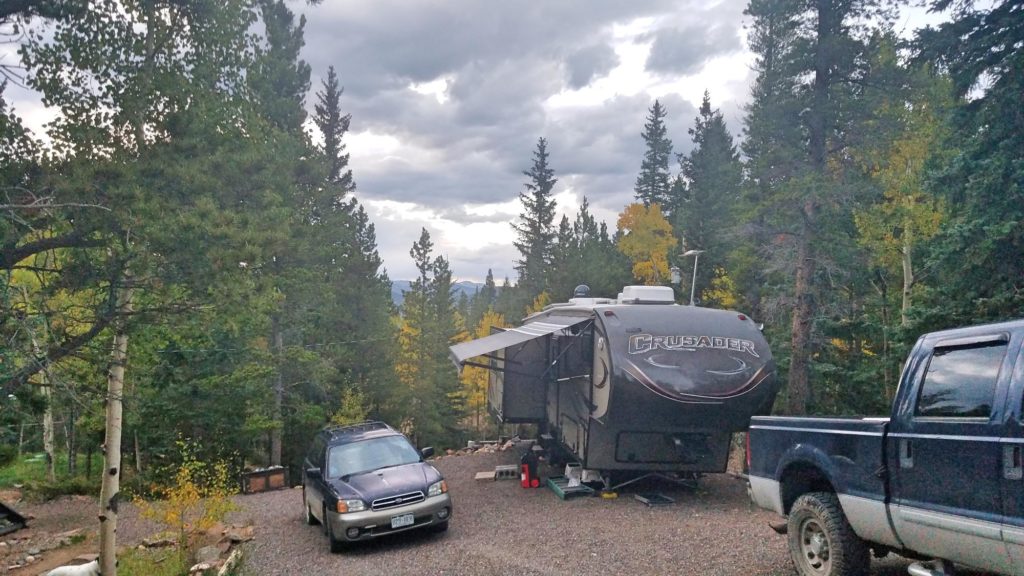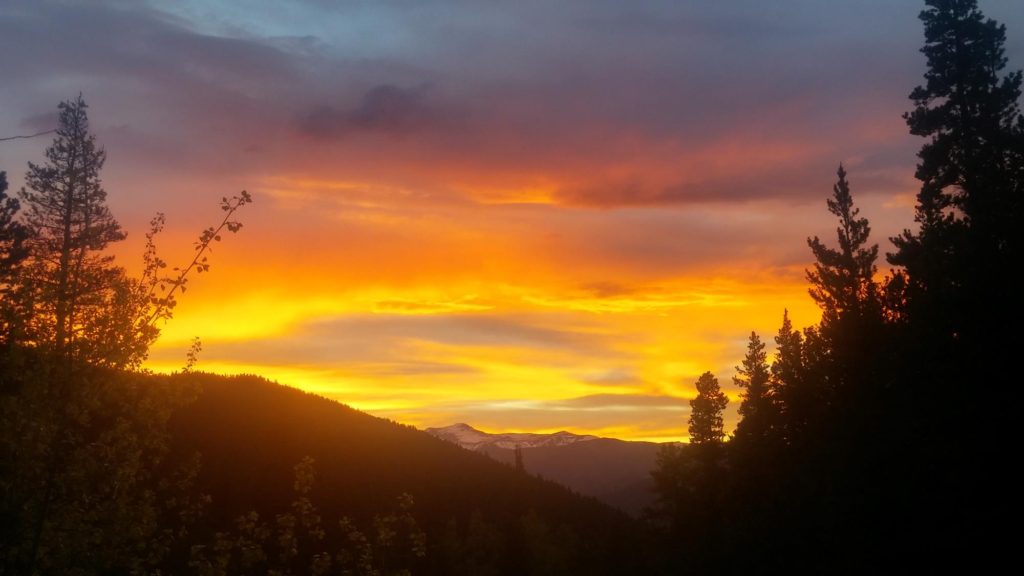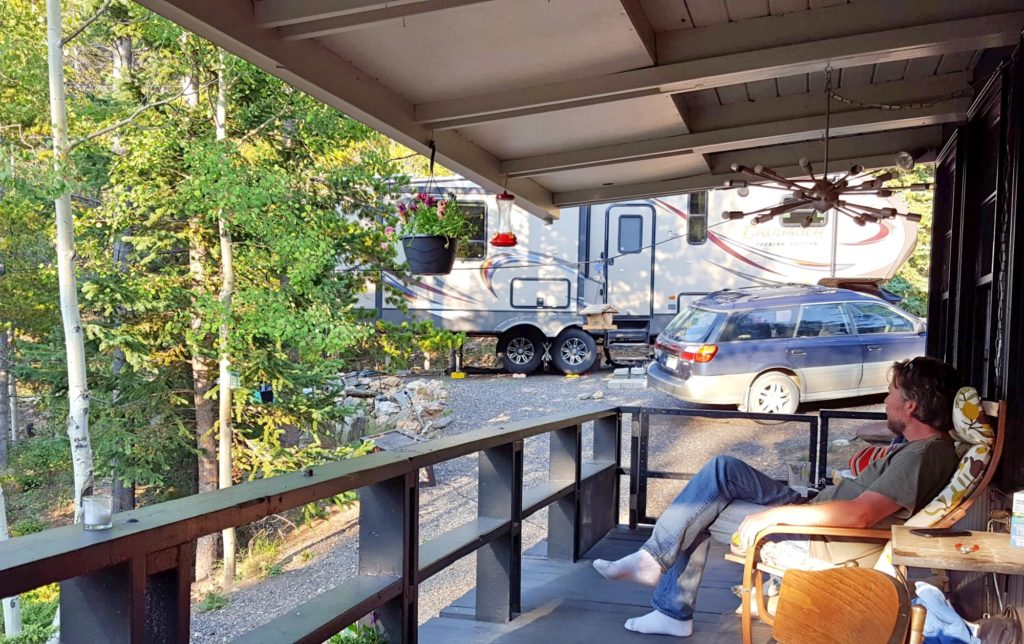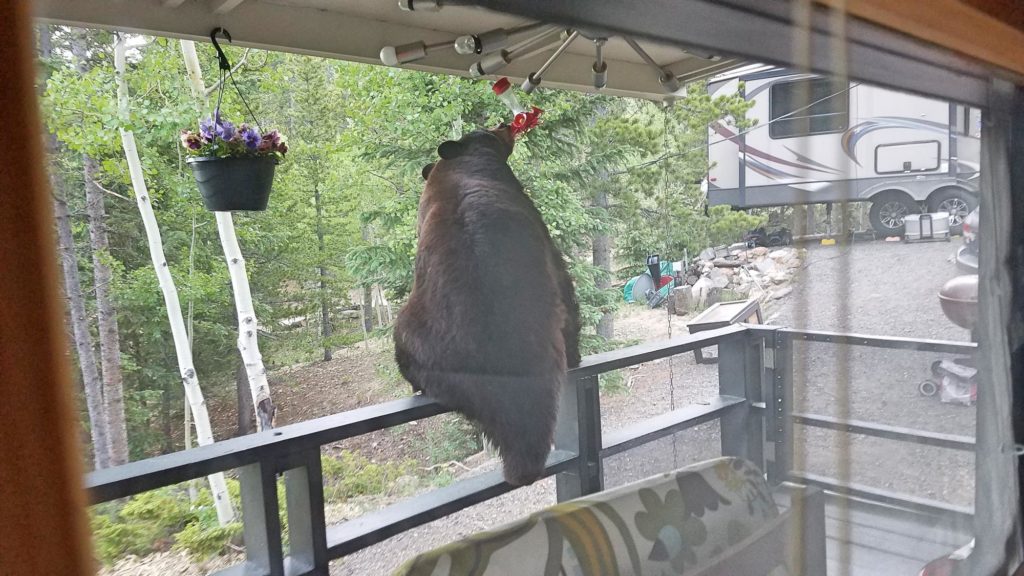 Unfortunately, there was nothing more we could do for our cats Omar and Helen and we said goodbye to them both this last year. They were sweet cats and there is a hole in all of our hearts for these long term companions of ours.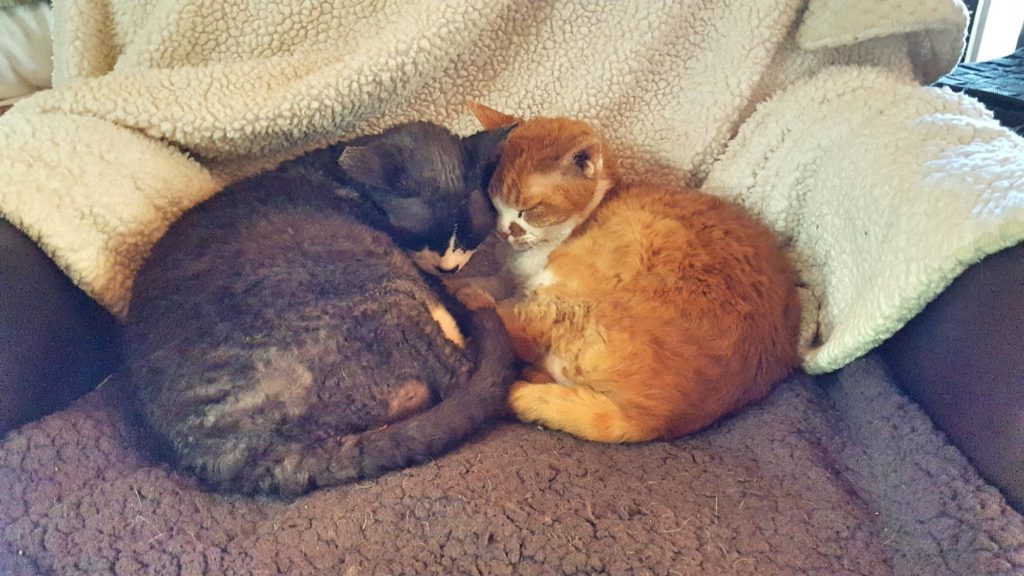 Hank on the other hand, we discovered is one extremely tough dog. After the knee injury we prepared for the worst. He was too old for surgery and the custom knee brace we bought him went over like a lead balloon. Much to our surprise, he quickly started walking, even running on the leg and within a few months was basically back to his old self. We didn't honestly think we would have the great last 16 months that we got with Hank and we are thankful for the time. Unfortunately, time is not on Hank's side. He is slowing down more and more every day as he quickly is approaching the ripe old age of 15.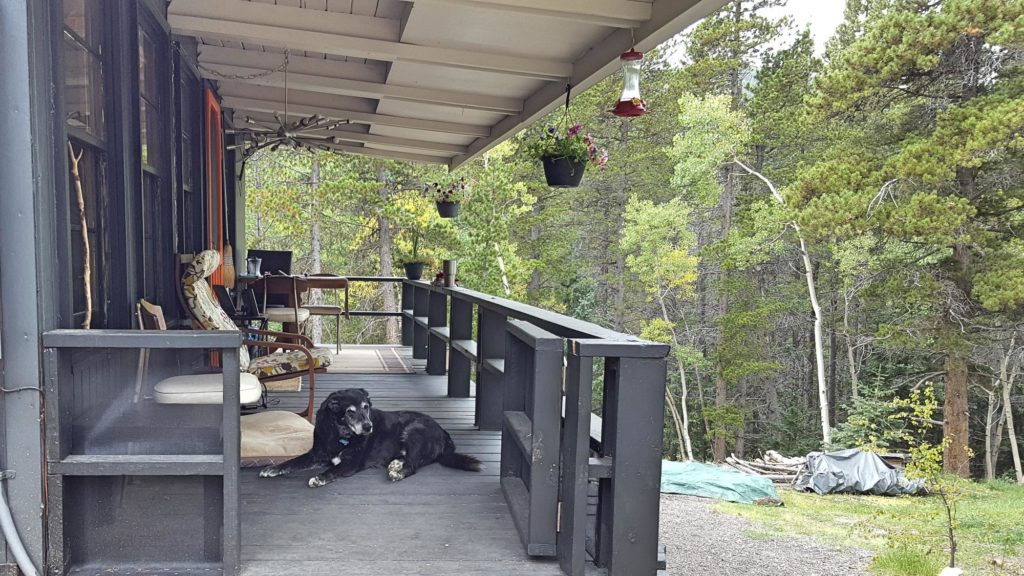 Pain does not seem to be a huge obstacle for Hank but being a house dog and using stairs unfortunately are. We have had Hank for about 14 of his 14 and a half years on earth and he has gone for at least an hour walk every day for almost every single one of those days. Many of those days have been spent with far more than an hour walking running, hiking, and swimming. The hour was just a minimum until recently.
Watching a dog who's mind and spirit is still 100% intact but who's body is not able to keep up has been very tough for us. Every day when we take our short walks and bathroom breaks he tries to convince us he can go on the longer hikes that we take his brother on, but he really can't. It breaks our heart to lead him back so soon. Once again though the lesson here needs to be learned by us, not so much Hank. Fortunately for him, he did not have to hear from the doctor about the extent of his injuries and arthritis or the pain he should be incurring and it doesn't occur to him to spend his days persevering on his pain and limitations even when we are spending our days doing that very thing. He is 100% focused on living where he is and in the present moment like he always has. We need to learn to be better at the same. We don't know what the long term is going to be like for Hank but we know for now, this dog is exactly where he needs to be. As usual, Hank will be our family's support and strength far more than the other way around.
So, after 16 months of stationary living in and fixing up a small remote cabin we have decided it is again time to hit the road. We need to satisfy our growing wanderlust, and give Hank one last good trip for however long we can.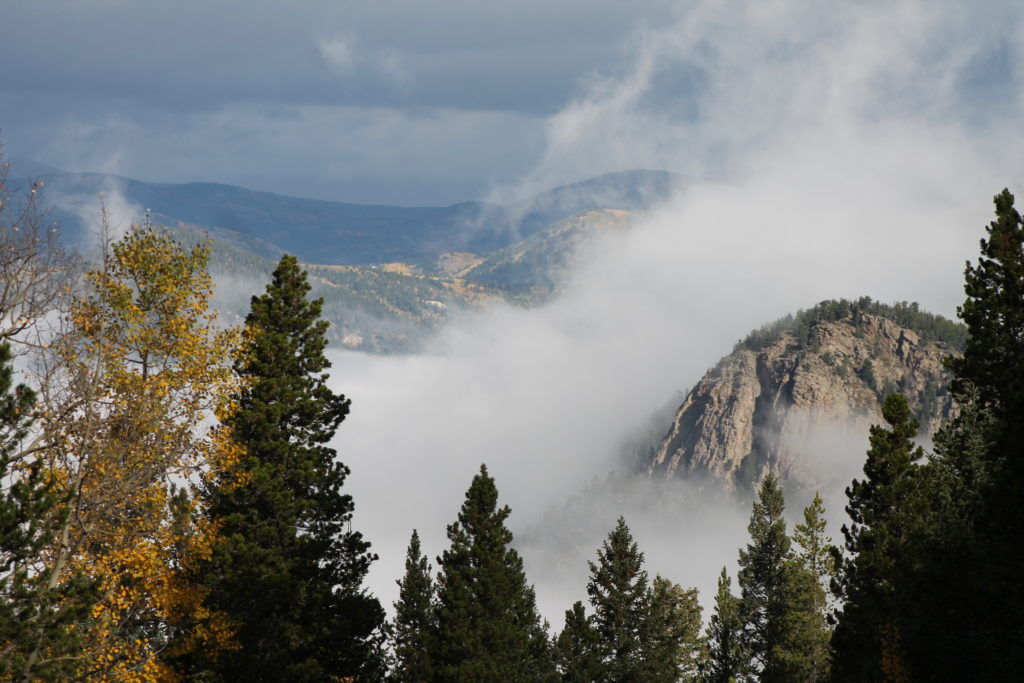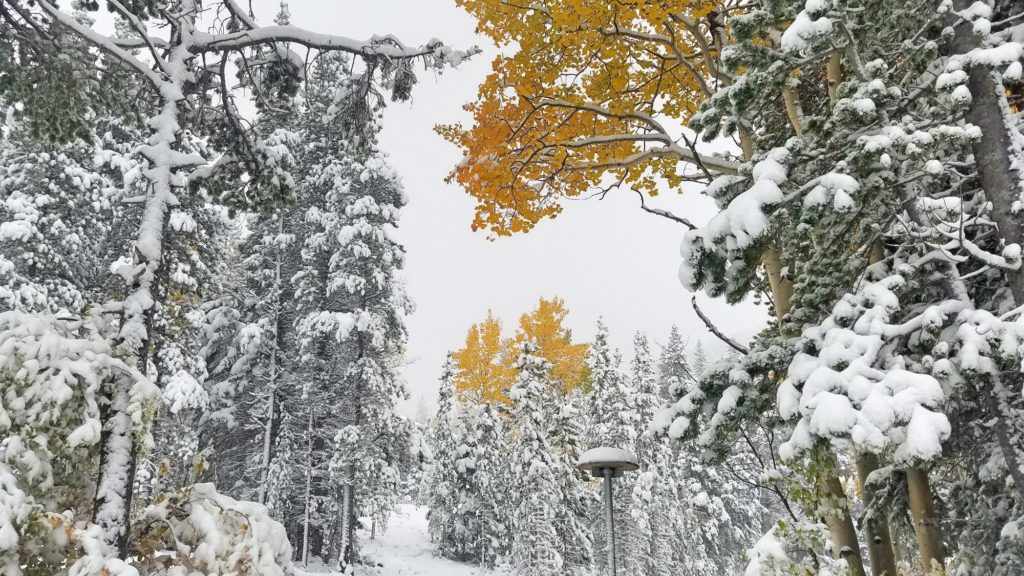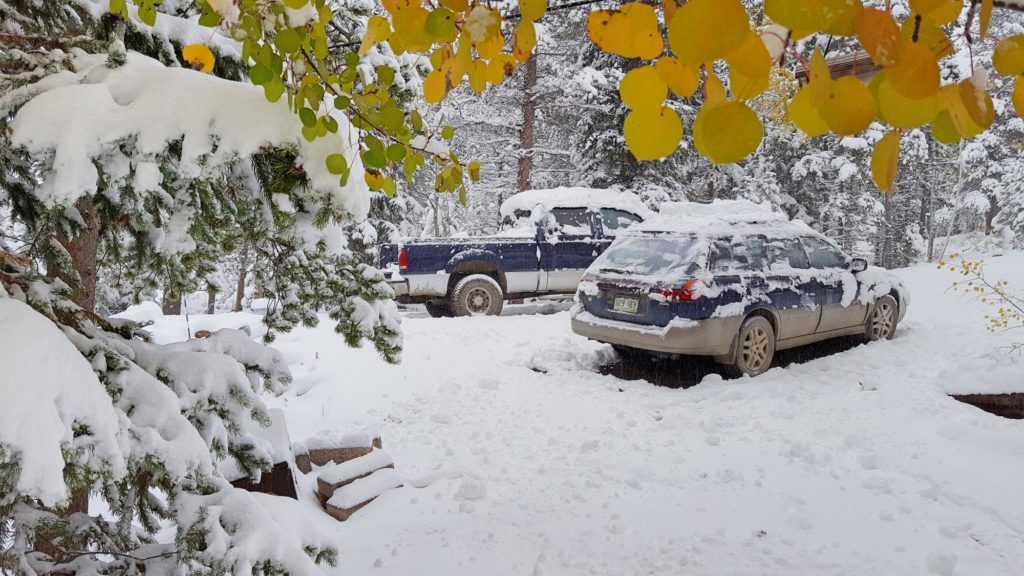 The weather turned on us at the 9000 ft cabin so we moved a short distance to a city park in nearby Lakewood, Colorado called Bear Creak Lake. This is a good size park and campground with electric only hook up sites, close to town, Red Rocks Amphitheater and near some really nice golf courses and warmer weather. We spent a week here getting re-acclimated to trailer life, closing down and winterizing our cabin, working, playing some golf and figuring out how in the heck we are going to get 65 lb Hank in and out of the trailer and truck every day.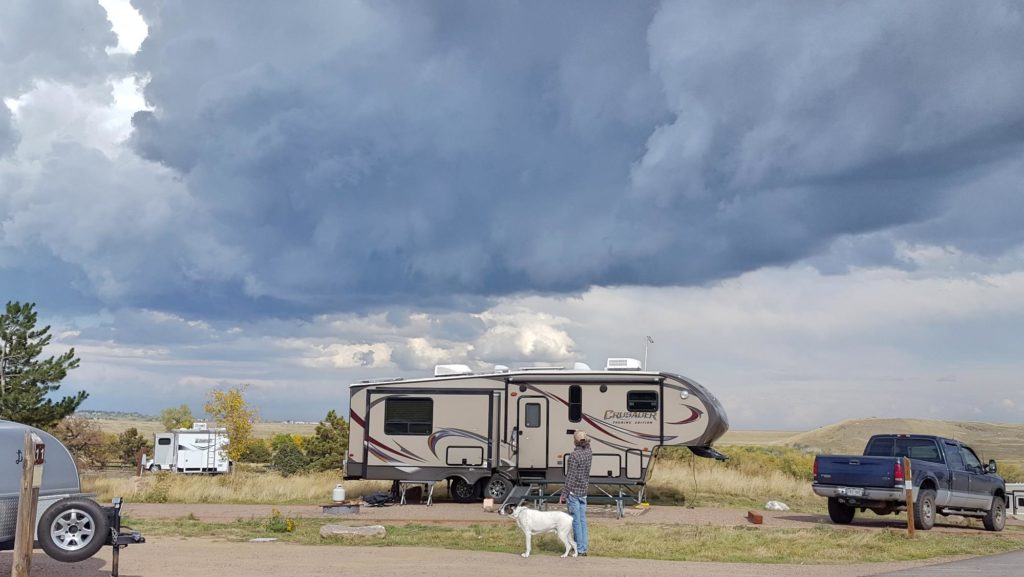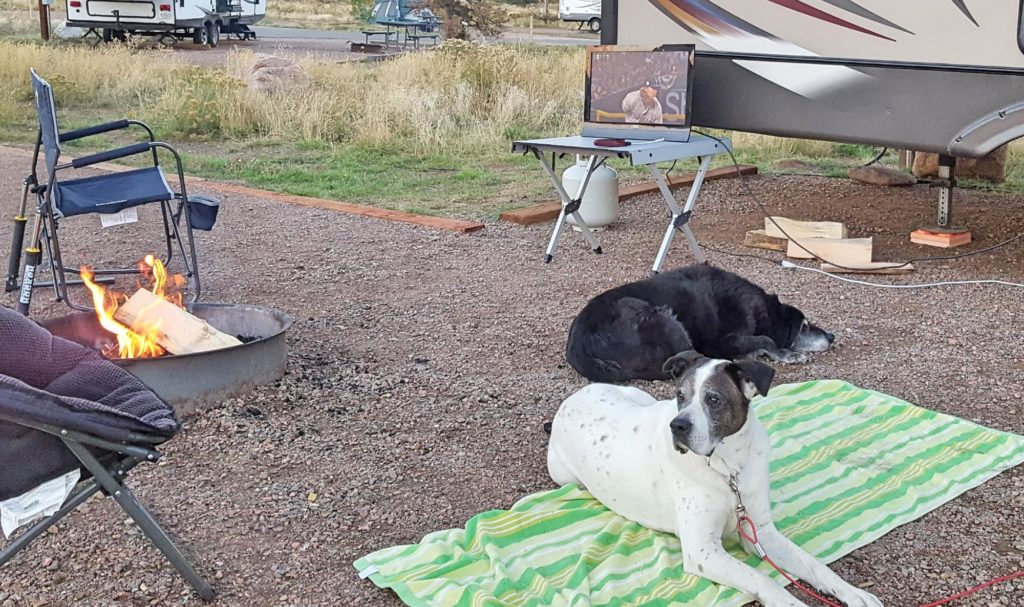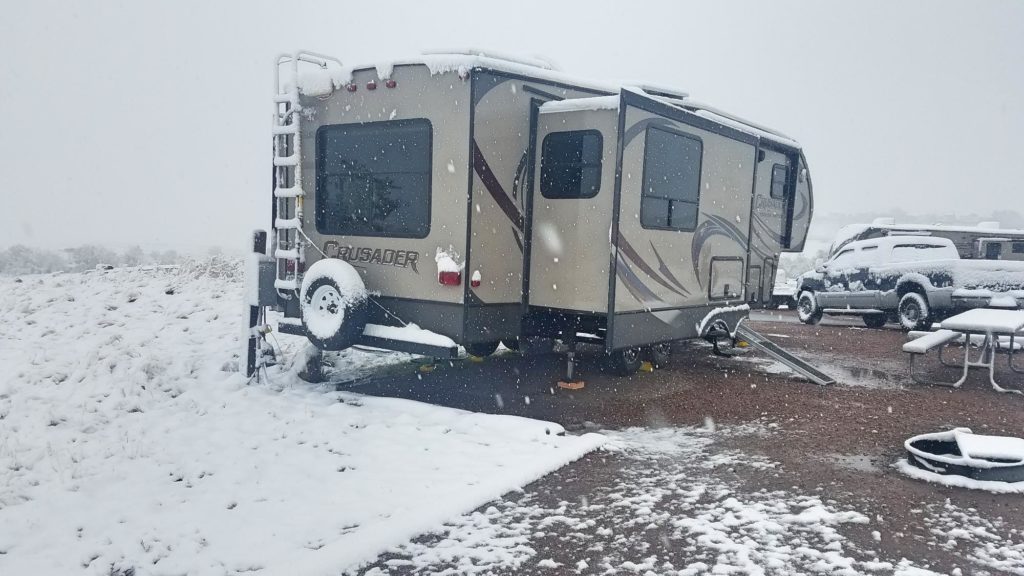 For the most part the week was a success, and despite an early Denver snow storm that delayed our departure by a day, we have already started migrating South. Hopefully we will be able to maintain some sort of regular blog schedule this season but don't count on it!