Written By: Jeremy and Robin
This year, our first holiday season on the road we decided that Cedar Key, Florida sounded like a good place spend a couple of weeks. We had previously joined an online group of other full timing "nomads" and this grouped organized a gathering at Sunset Isle RV park.
At first we were a little surprised to pull in and see what looked like a pin hole that I had to back the trailer into. The usual group of fellow travelers immediately ascended onto the scene to offer assistance. We could tell instantly that this park was different than any we had ever been. Parking was actually a breeze with the helpfulness of our experienced neighbors and new friends. Once we got in we realized we had a gem of spot tucked away in the back corner. Our site backs up to the salt marsh and we even have access to a shared doc area and crab cage.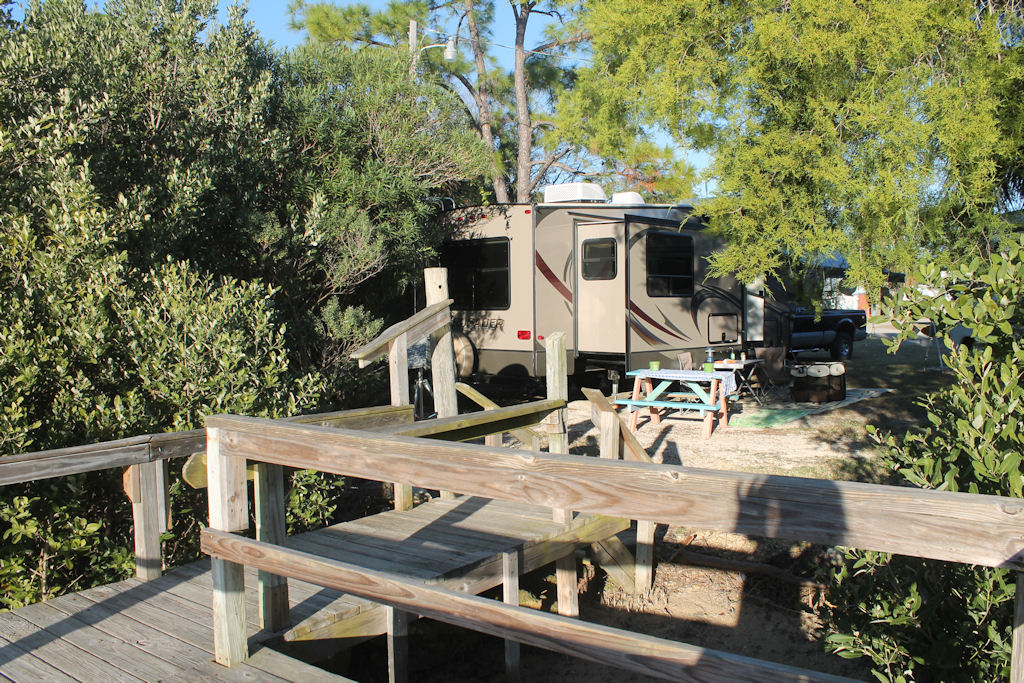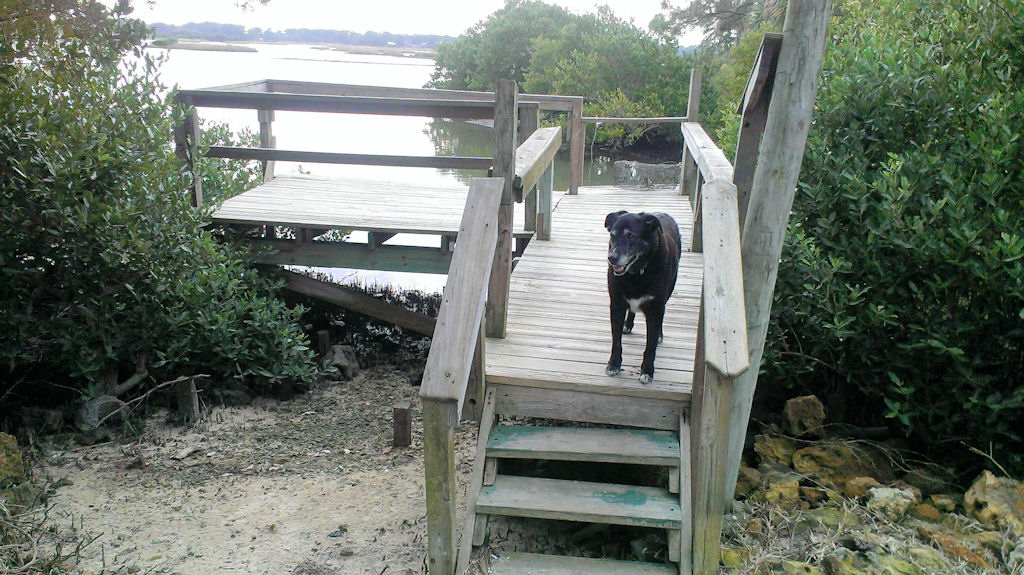 For good reason, the sunsets are the claim to fame of Cedar Key. Night after night our group of new friends would gather on the docks or at the Tiki Bar next door to see what mother nature had in store and to share a drink and swap stories with a unique group of fellow Nomads.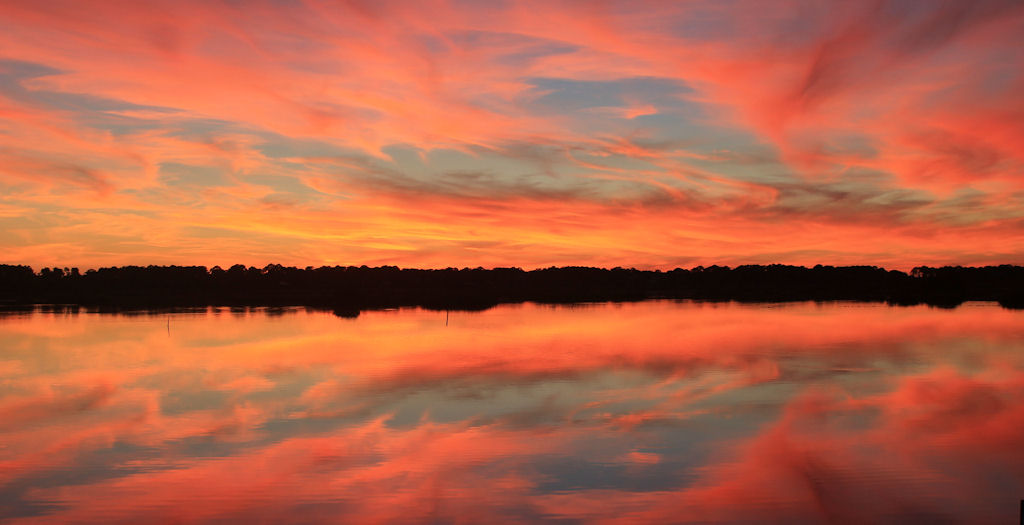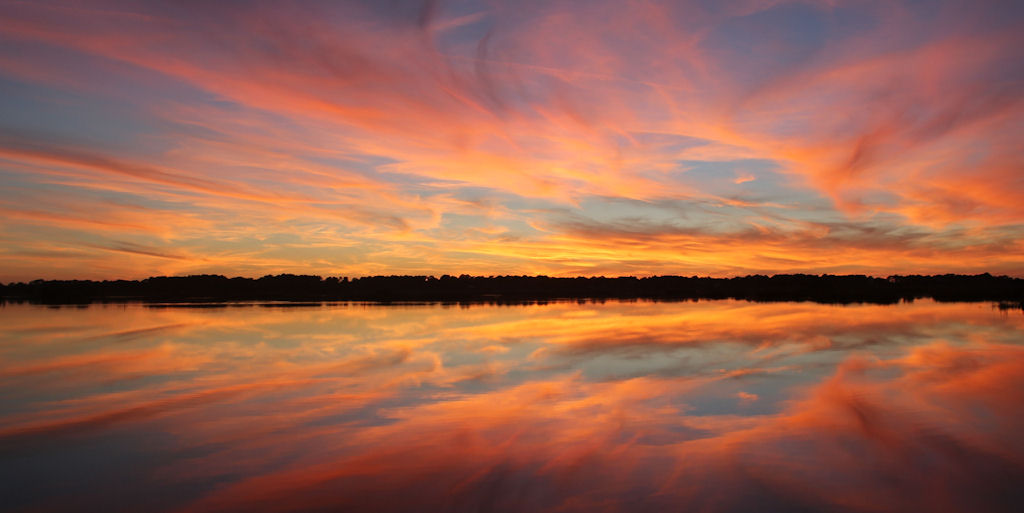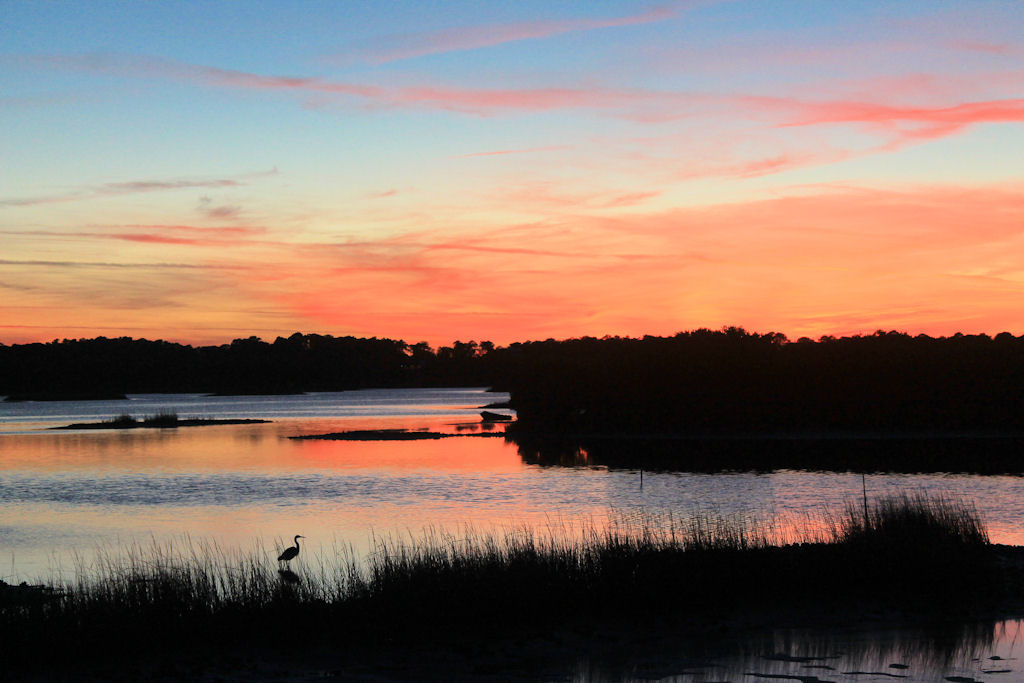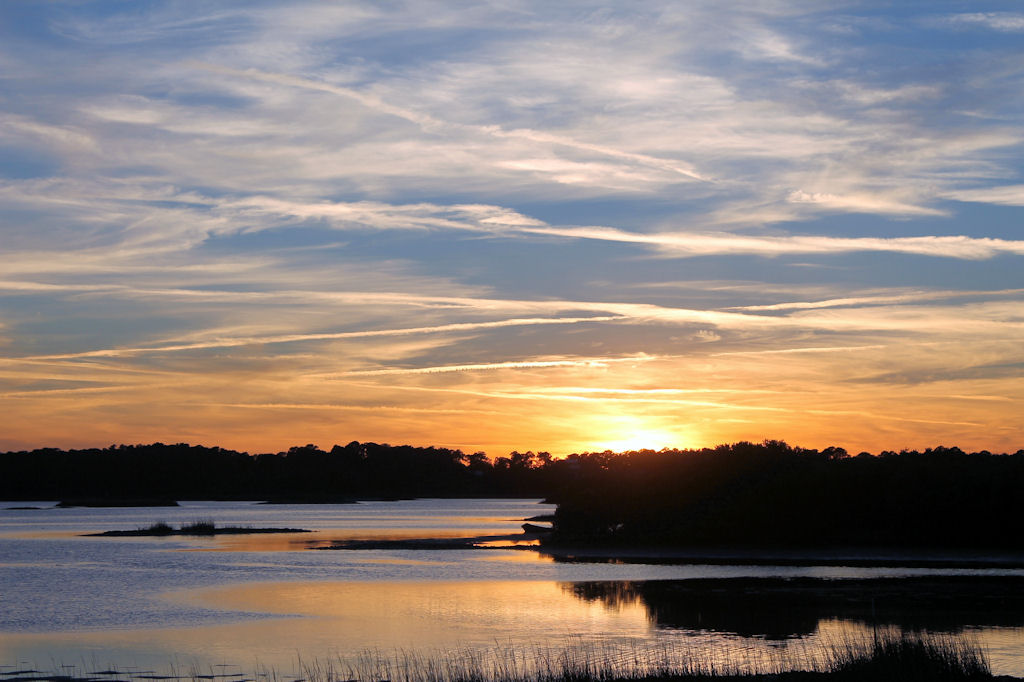 We had a great mix of experienced road warriors and quite a few others that were newly living on the road just like us. After quite a few weeks of island hoping all on our own, our social calendar was suddenly full of happy hours, trips to wineries, potlucks, breakfasts and nights on the town.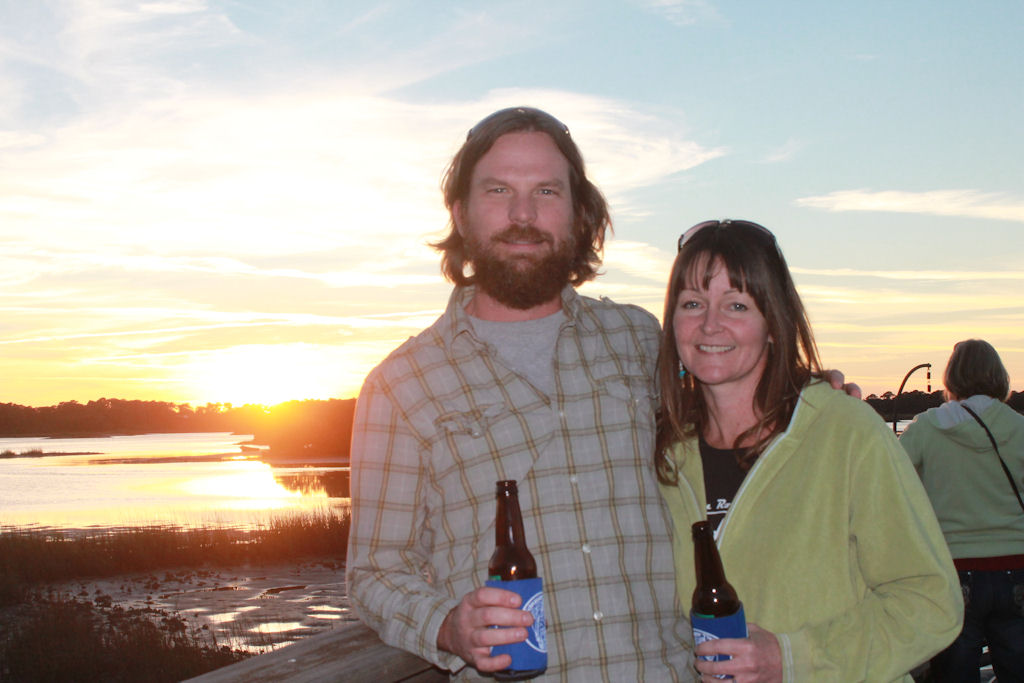 The town of Cedar Key, Florida is charming and we got an opportunity to stock up on fresh veggies and local seafood bought along the road. The restaurants (and most things around town) are causal, quaint, quirky, and colorful – Perfect for our taste.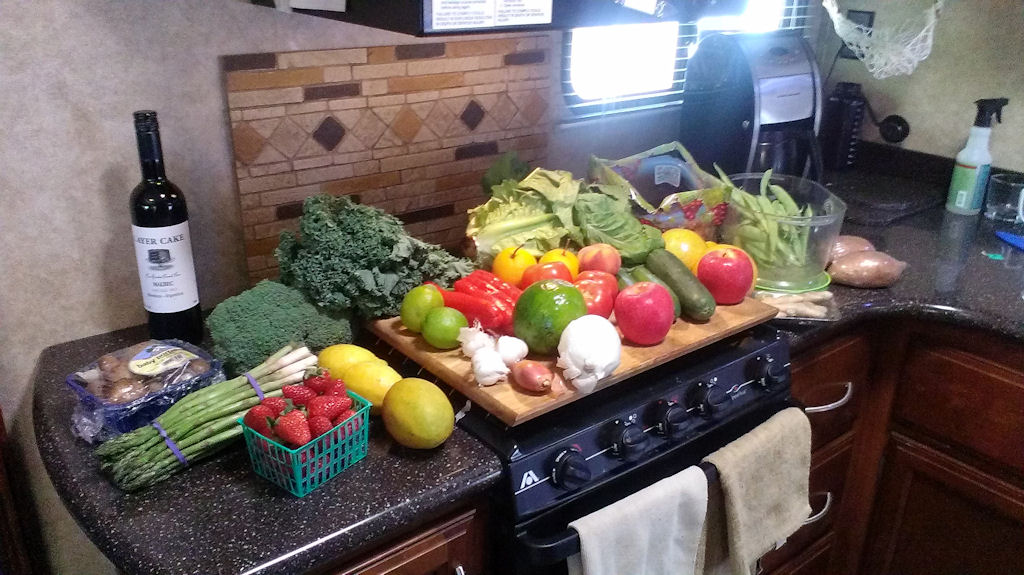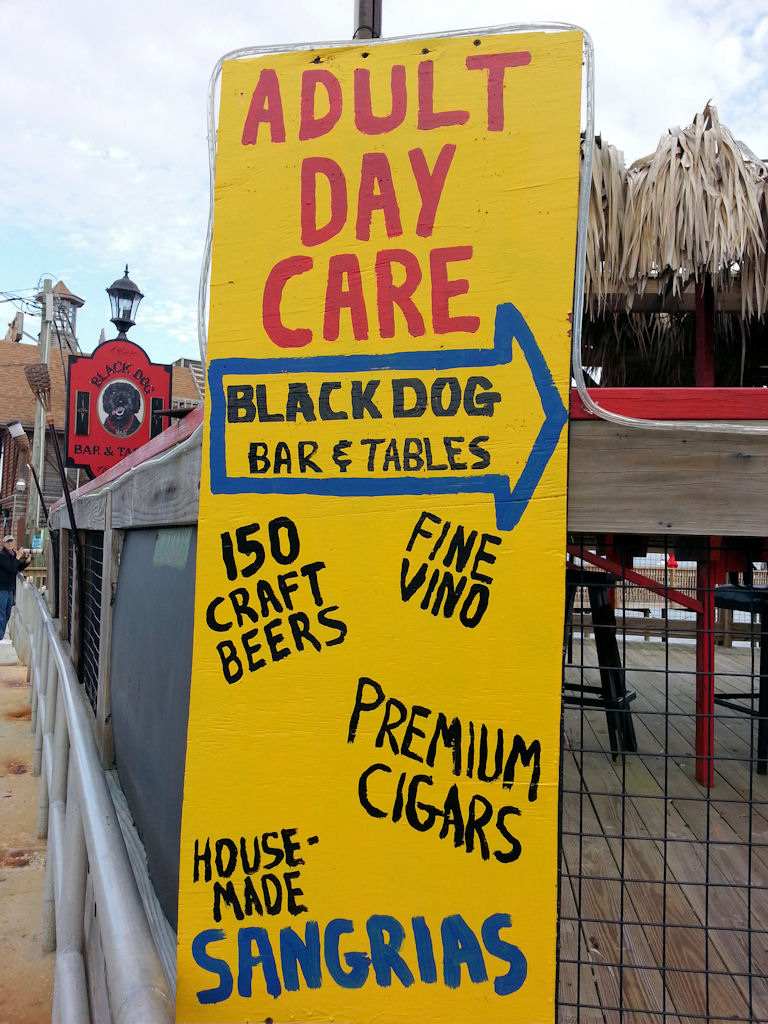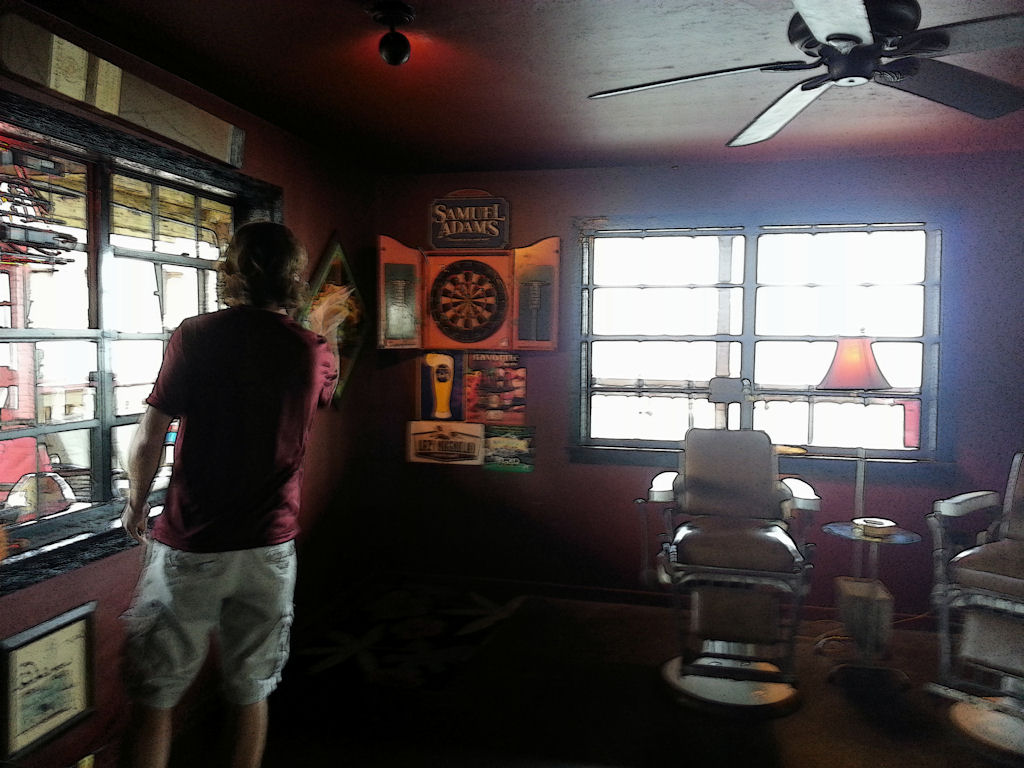 It is also one of the most dog-friendly towns we have been so far. They seem to be treated a little more like friends than pets. No leash laws and plenty of indoor establishments (even bars and restaurants) that allow well-behaved dogs inside. The locals find all kinds of ways to bring them along for the ride.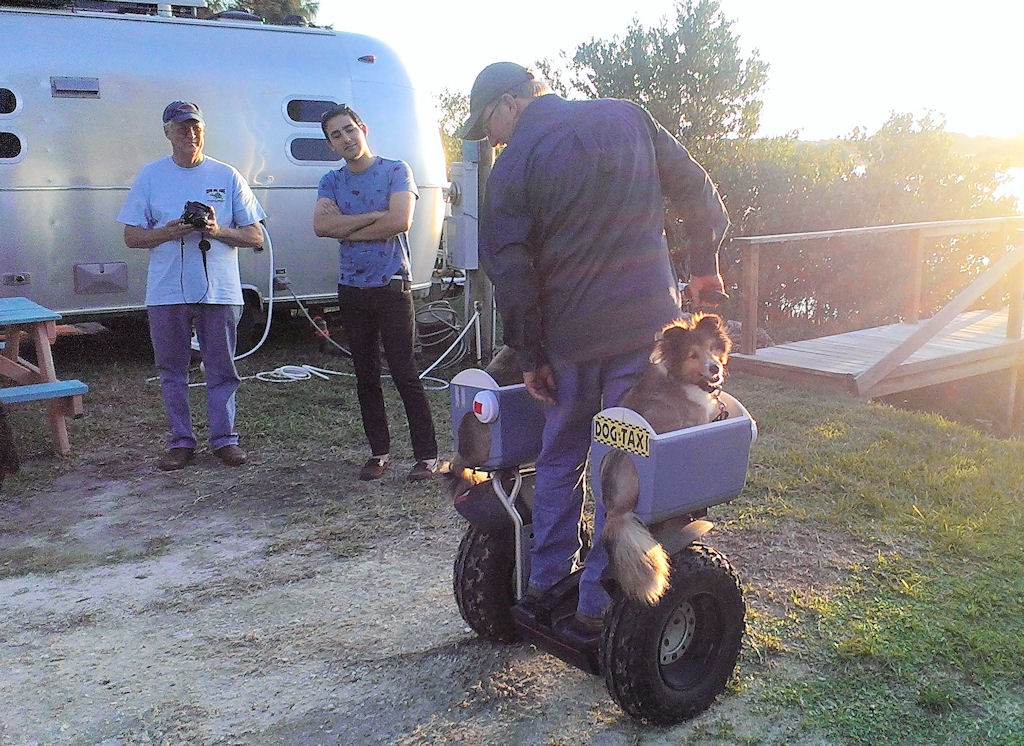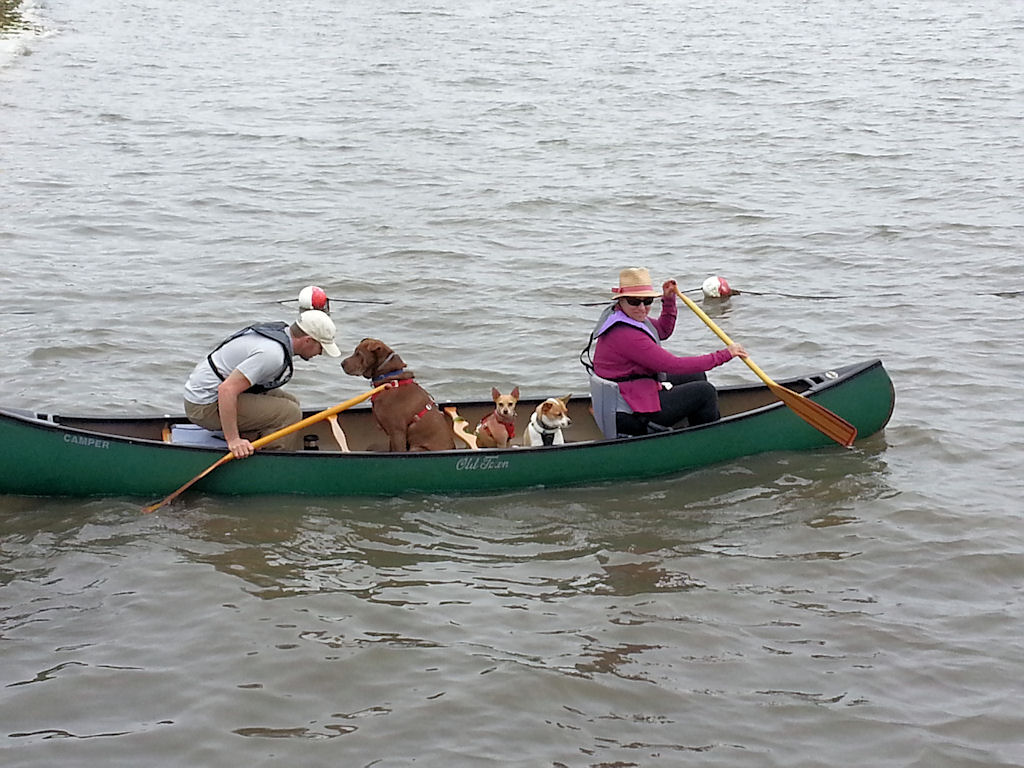 At our RV park, an onsite chicken coup supplies the breakfast cafe with fresh eggs and we even participated in a Christmas day potluck for all of us on the road for the holiday.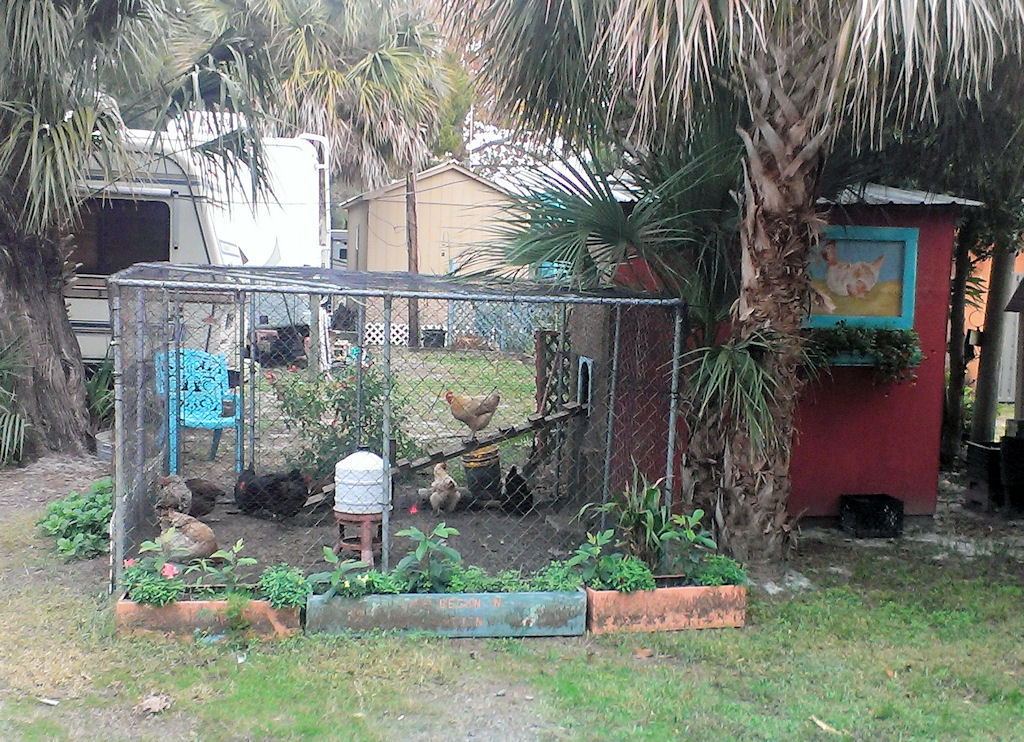 A community fire pit burns all day and night and an interesting conversation or new friend can be found about any time you stop by to warm up. Best of all, you never had to wonder if you were welcome. Pulling up a chair or striking up a conversation with a fellow traveler always seems natural and easy at this place.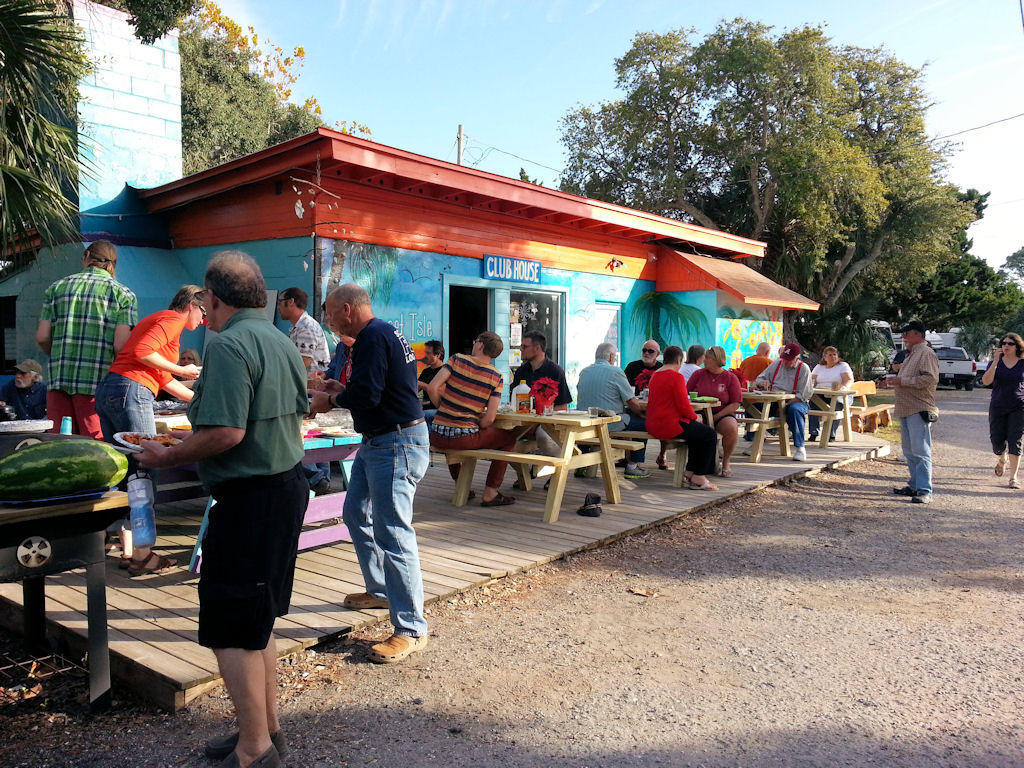 There was wildlife to be seen and photographed everywhere. Unfortunately we didn't get any good shots of the Wild Hogs and Eagles that we saw while hiking but the flock of white pelicans were pretty cool.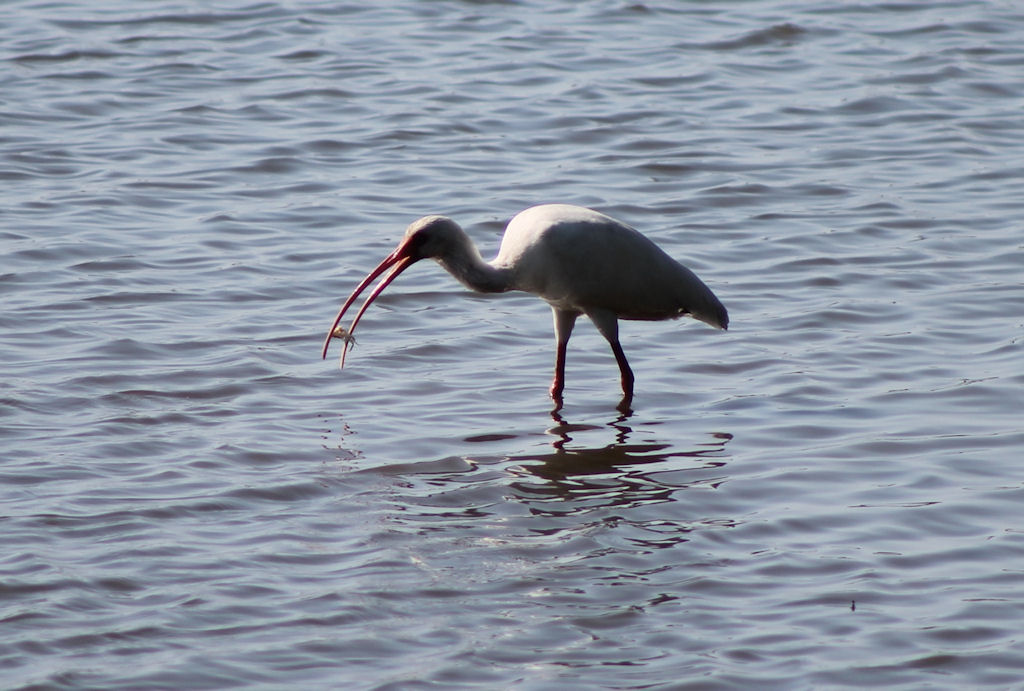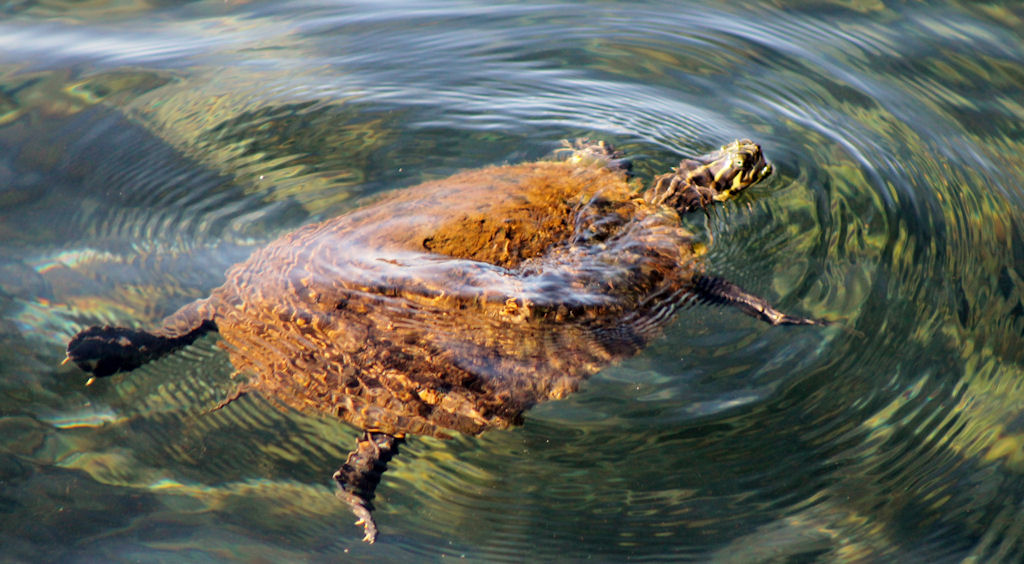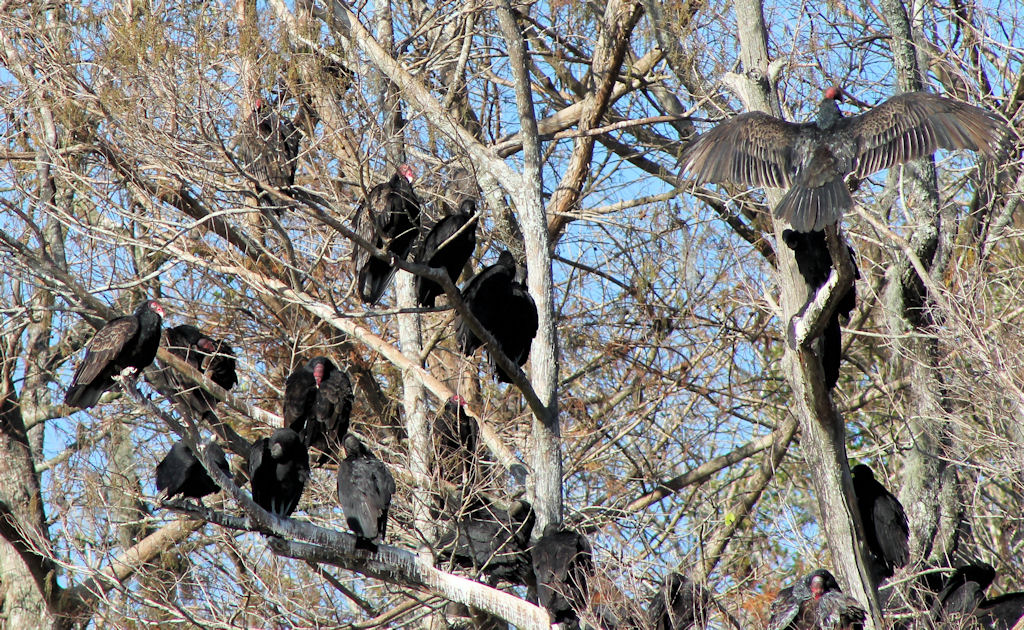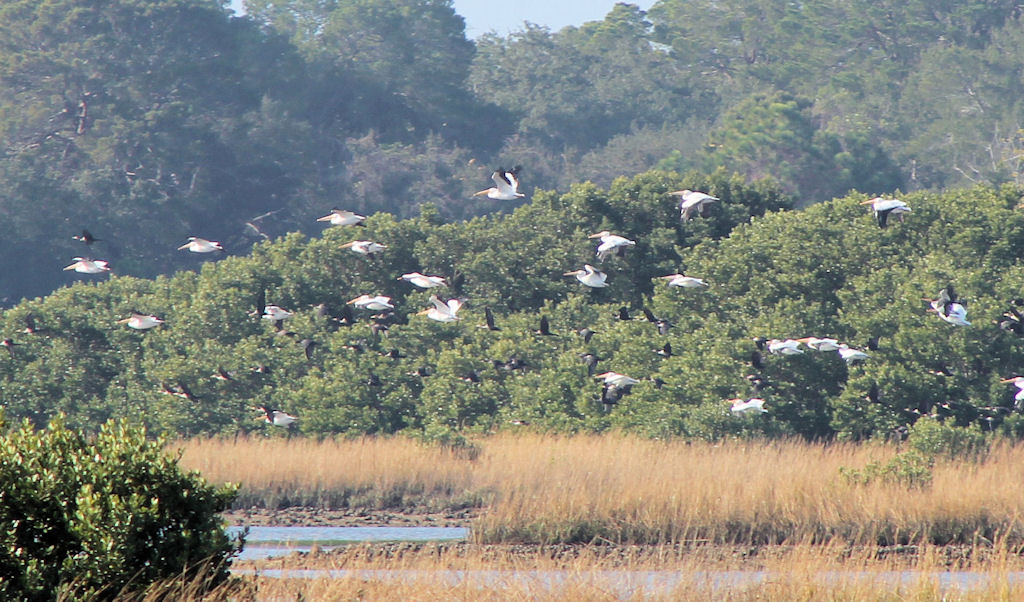 Although the sunsets and wildlife are the claim to fame, the local musical talent and all around unique gathering of friendly, colorful, diverse and interesting people are what made this place like no other. Maybe in the world. On any given night live bluegrass, country, gospel, or folk/rock could be found either at the clubhouse or at an informal gathering around a campfire, or a small venue in town. Some of the locals that winter here are joined by anyone that is carrying an instrument or that can carry a tune. The result is something special as is everything else about Sunset Isle RV park in Cedar Key, Florida. The experience is something we consider ourselves lucky to have been in a time and place to experience. I would try to explain better but I can't.
RV Lesson #8: Some experiences on the road can't be captured or recreated in a blog. You just have to live them and learn to appreciate the gift found in every present moment, unique location, and colorful personality.
As we get set to leave we are sad to say goodbye to the new friends and place that we feel like we have known forever. At the same time we are happy to have connected with a group that we are sure we will see again – either here, or wherever the road takes us.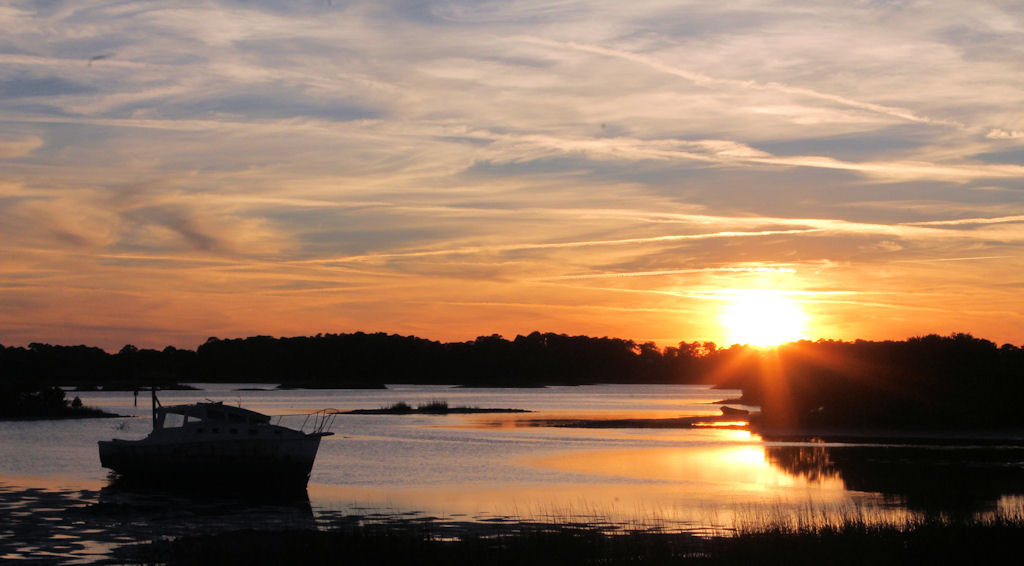 View Cedar Key in a larger map