We are back on the road. After the always exciting extraction of our home from the top of the mountain 9300 feet up, we started with a quick few nights at the beautiful Glenwood Canyon RV Resort . This was a great but pricey park just off of I-70 in a scenic mountain location just outside of Glenwood Springs, Colorado.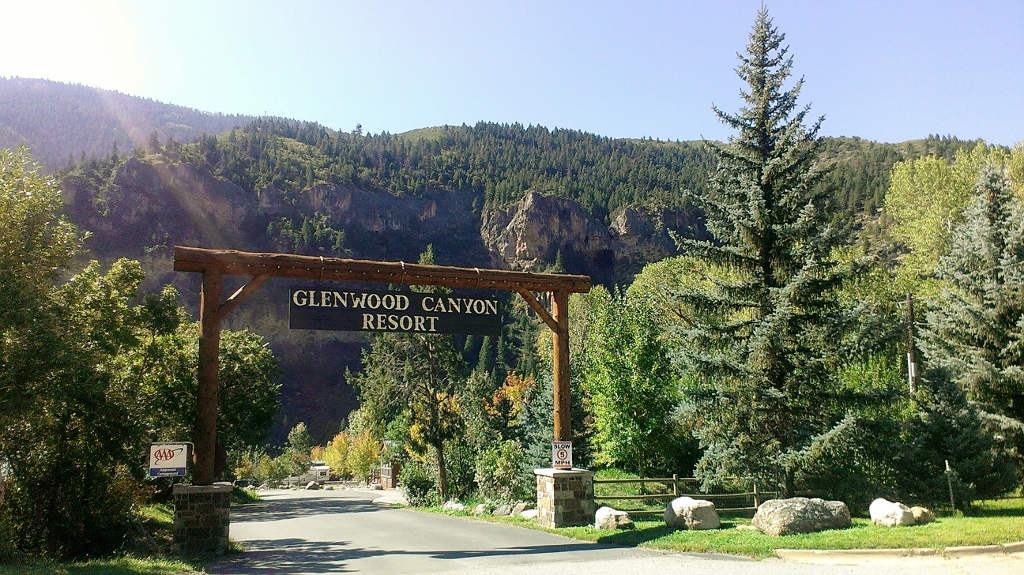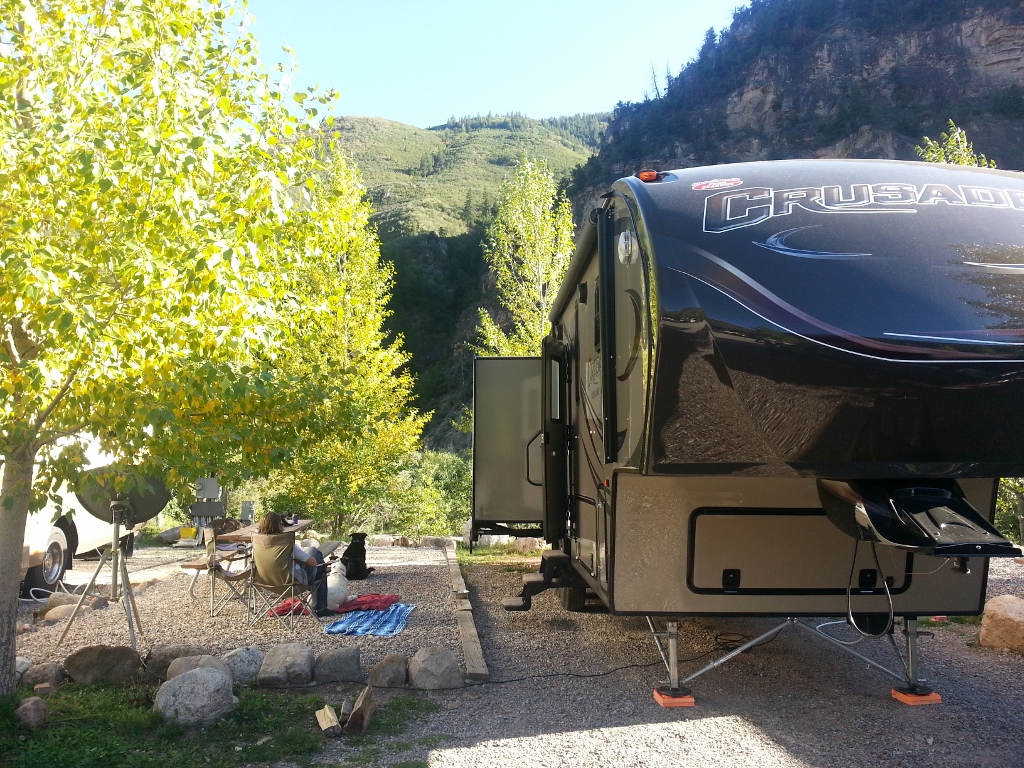 We used to live in this area years ago and we took the opportunity to catch up with some close friends who had us over for dinner and a fun night catching up.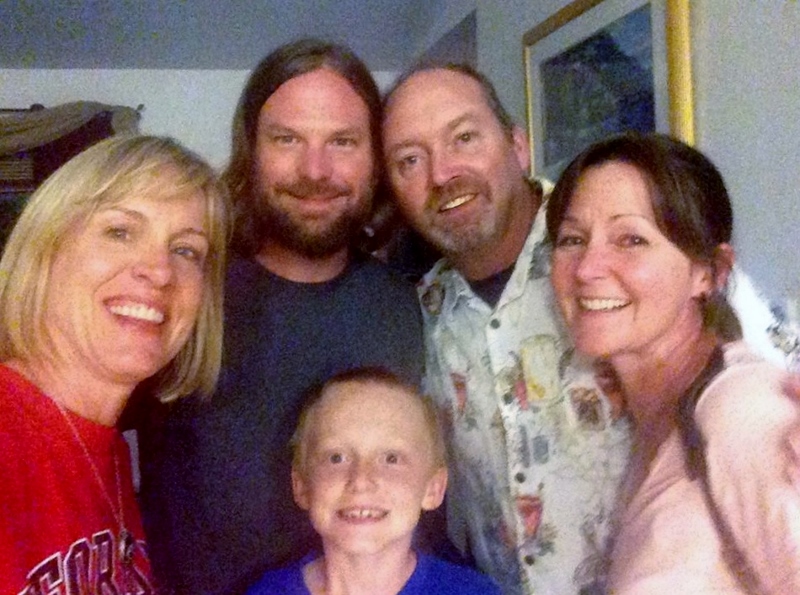 This location is also only a few miles from the animal shelter where our boy Hank entered our lives as a malnourished stray wondering around a mobile home park near Vail. The picture below was one of his first camping experiences (at least with us) over a decade ago in Aspen. I would say his life has come full circle. Looking back at our lives those days, I think ours has too although I do kind of miss that jeep.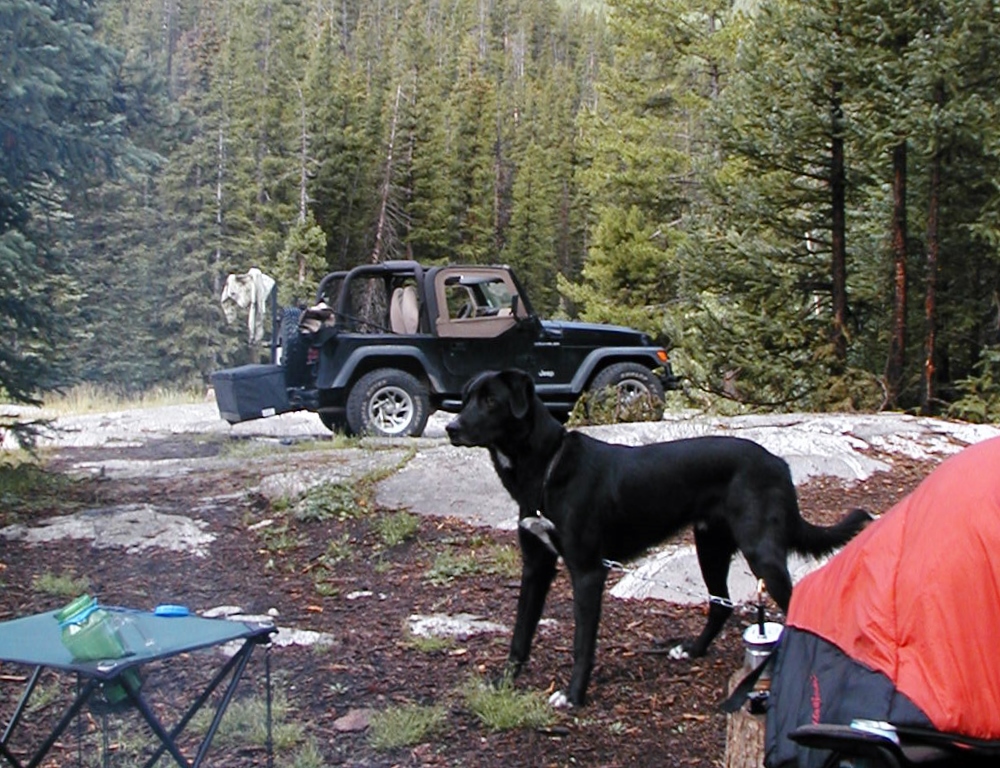 As much as we love our summer mountain home, it is remote and being in an RV "resorts" was a real treat to start off our journey. We won't always stay in these types of places and we do typically enjoy getting away from it all. But every once in a while a week or two of "glamping" is just what the doctor ordered. After a summer in which we ran the heater or burned a fire every single night, we were ready to kick back, relax and enjoy the good life and some lower altitudes and warmer temps. Omar certainly enjoyed it.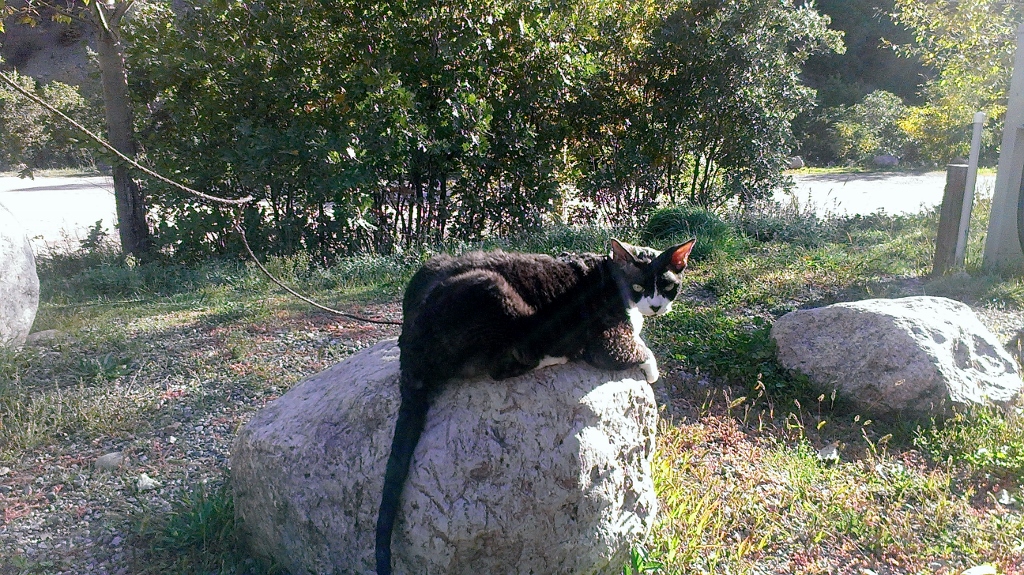 The RV park bar and grill was also a rare treat we could not pass up. Food, drinks and atmosphere were tremendous especially considering it was a campground!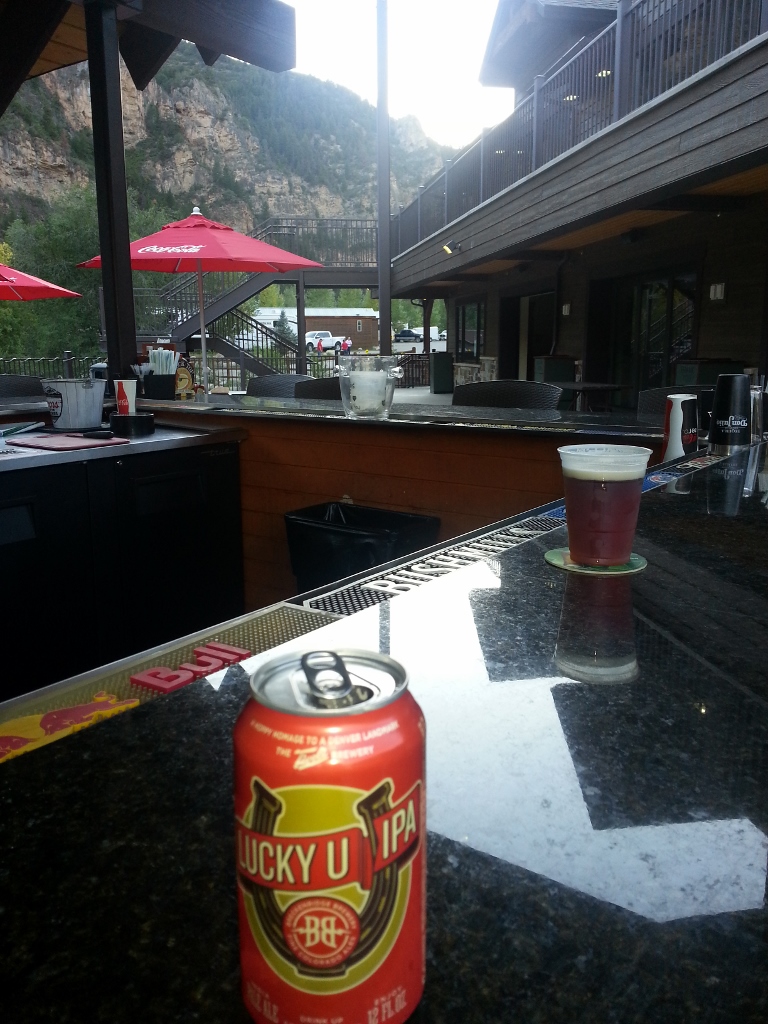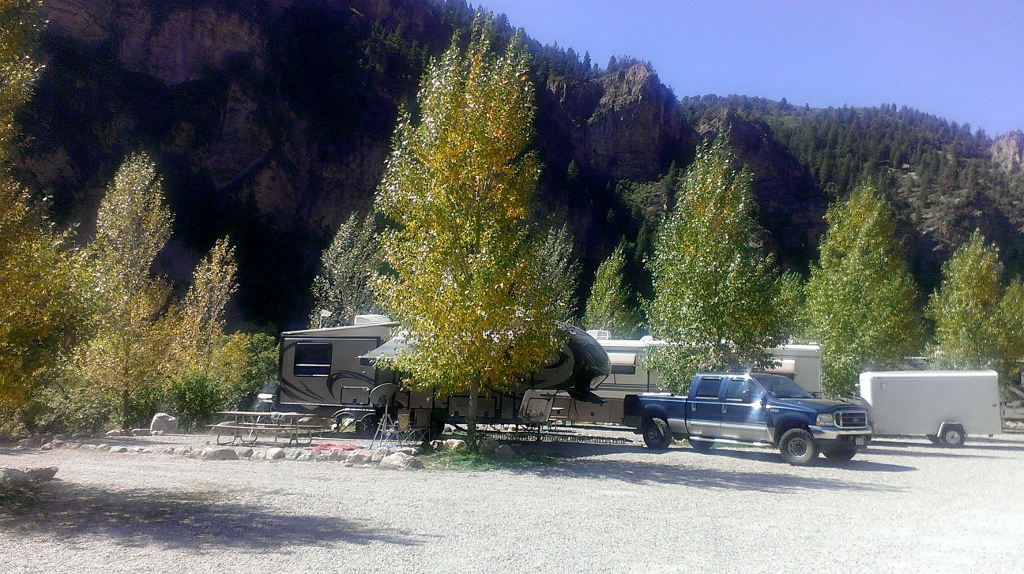 We found a great hike right from the campground including some old mining ruins and a mountain stream for cooling off. What more could you ask for in a Park?
From here we were on to Moab Utah where we continue our glamping exodus for another week.