Written by: Jeremy
I ended the last blog as we made our somewhat early return to the Denver area and the beautiful Chatfield State Park and as I tried to come up with something interesting to write. Not sure I succeeded, but we need to put a book end on this none the less.
We love Chatfield State Park and although a little spendy it has everything we could ask for. Huge, level, pull through sites, an expansive off-leash dog area,  endless hiking, wildlife abound, spectacular mountain and lake views along with spotless facilities and the unmatched Colorado weather that we had grown considerably more appreciative of over the previous seven months.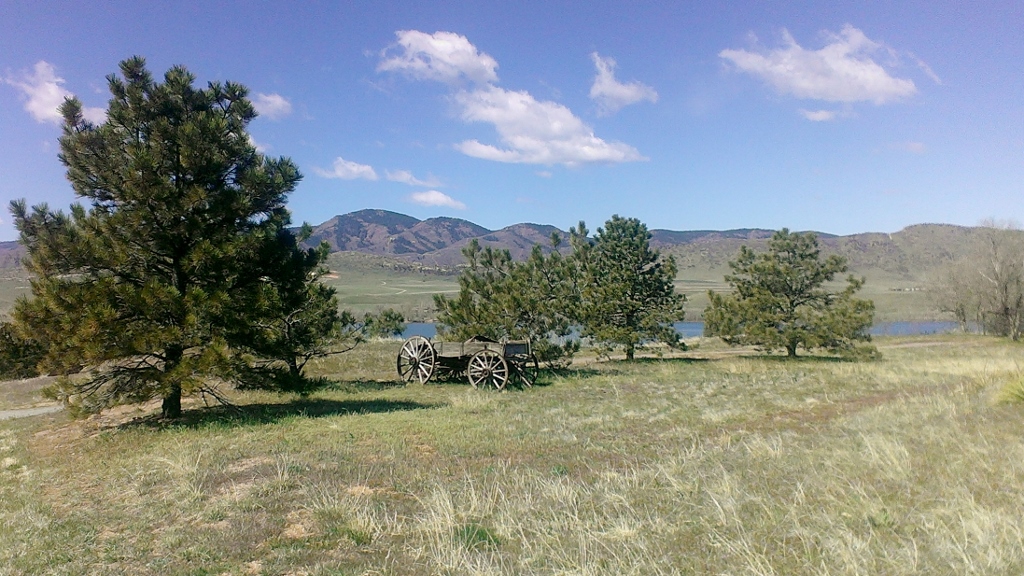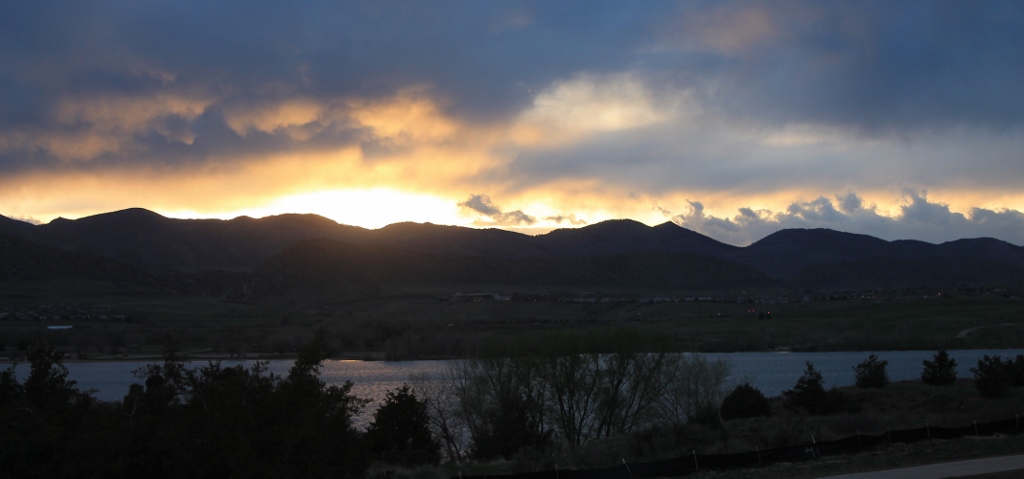 The down side is that we are getting in to peak camping season in Colorado, the park was packed and nothing was available over the weekend so we were forced to move on sooner than we had hoped.
Since we were not ready to pull the trailer up to our mountain cabin at 9000+ feet and we didn't have any other plans we decided to drive right into our old Denver neighborhood for an unplanned night of urban camping and catching up with friends. Although we were never able to come close to leveling the trailer on the crowned city street our first night of stealth camping was a fun success!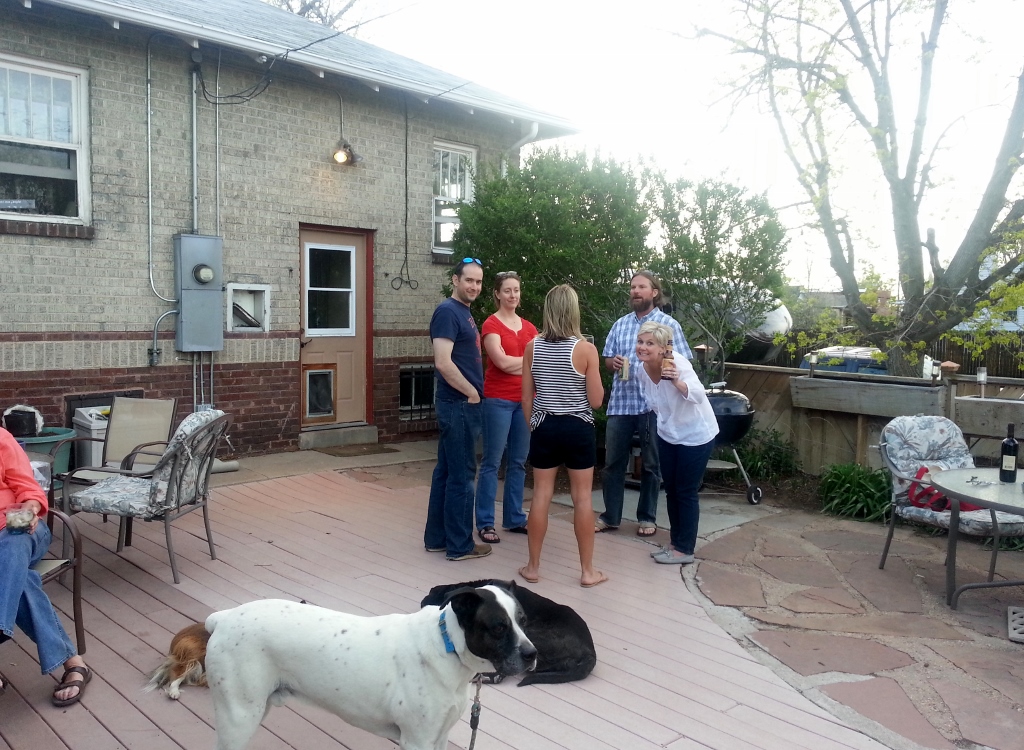 We woke up early at our Denver city street camp site, crossed our fingers and called the no reservation Clear Creek RV Park first thing in the morning. Luckily we got a waterside spot and we moved into our favorite small park located right along the water park in Golden, Colorado.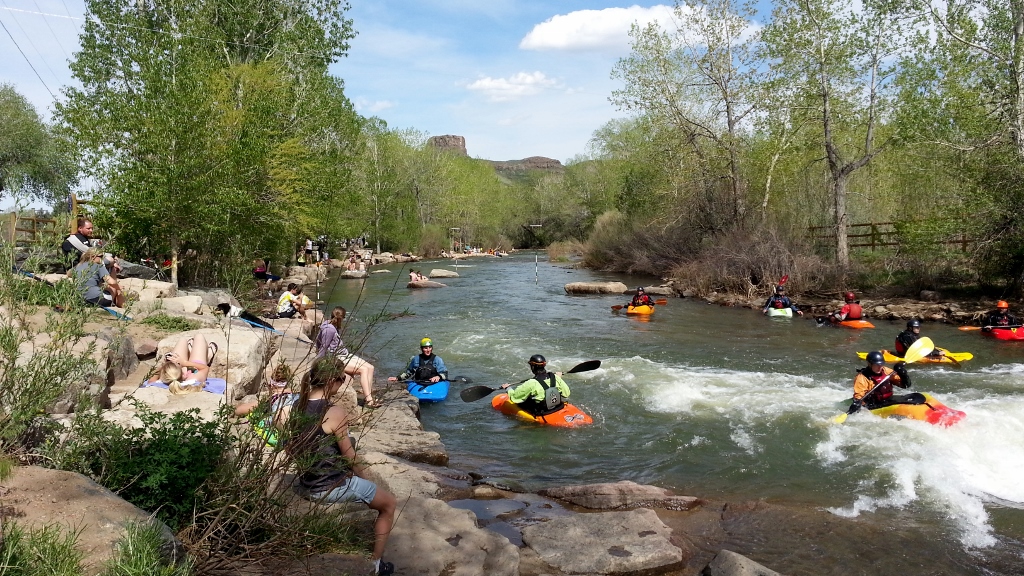 This was the location of my embarrassing first experience backing in that I wrote about in our very first blog  ( RV Lesson #1 ) in what seems like a lifetime ago. At the same time it felt strangely like we had come full circle. This time we had an even tighter spot but I hooked her in first try without even having to pull forward to straighten up. All I got this year was a silent nod of recognition from the nearby RV park guys as I triumphantly dismounted from my F250 and began to unhitch and operate the "Automatic Leveling" system that I now know is far from automatic. Within an hour we were unhitched, level, hooked up and even had a strong HD signal with our perfectly aligned satellite dish. What a difference a year makes.
We once again enjoyed watching the kayakers and hanging out with college kids at a plethora of micro-breweries, food trucks and restaurants right within walking distance of the friendly little park. The creek side spot created great office views and Rufus had plenty of opportunity to work on his barking self control as an endless parade of small dogs drifted by our trailer.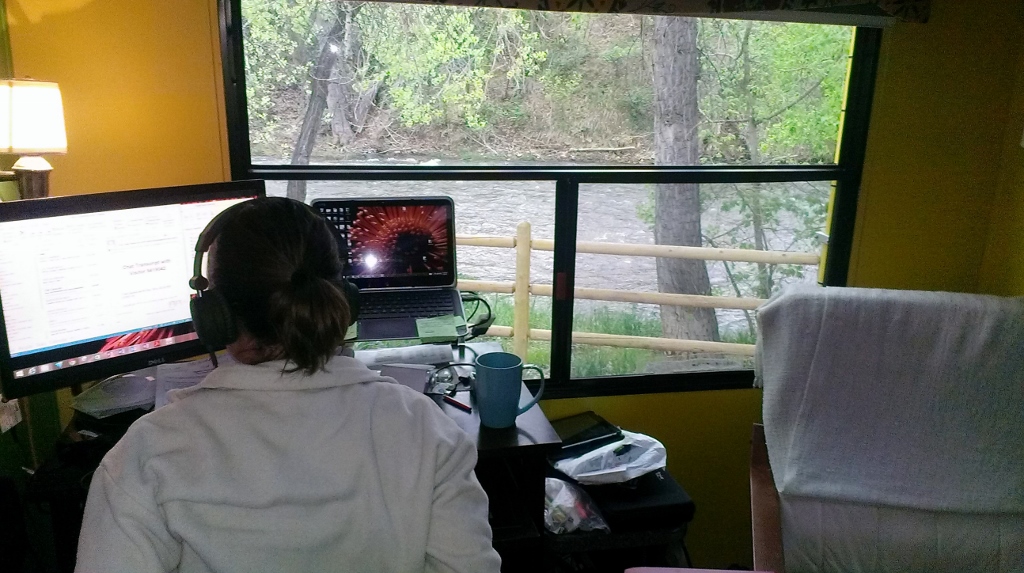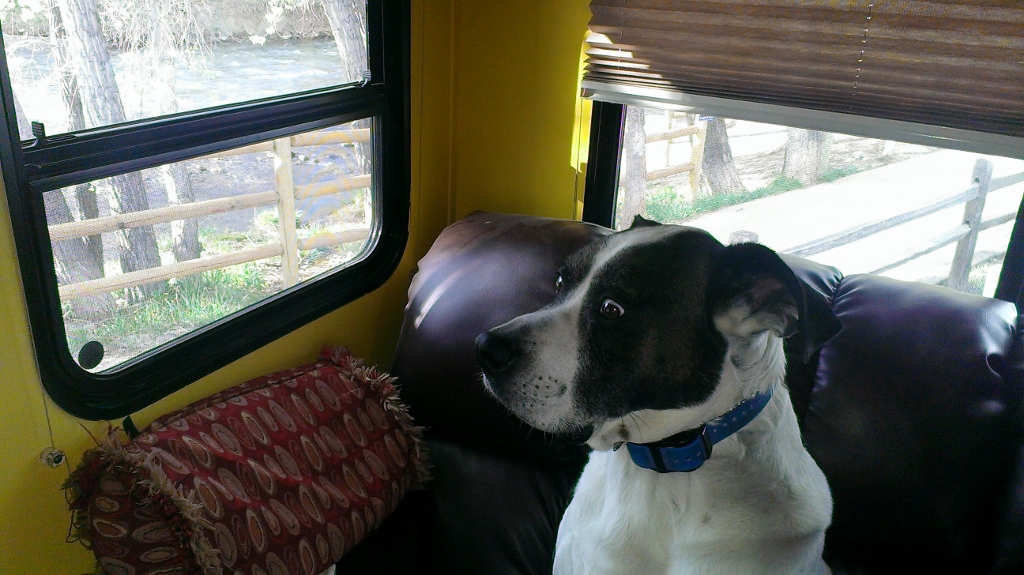 Of course, we were once again reminded that winter had not quite left Colorado for good. An inch or two of spring snow in Golden we soon found was a little more of an event up in the mountains.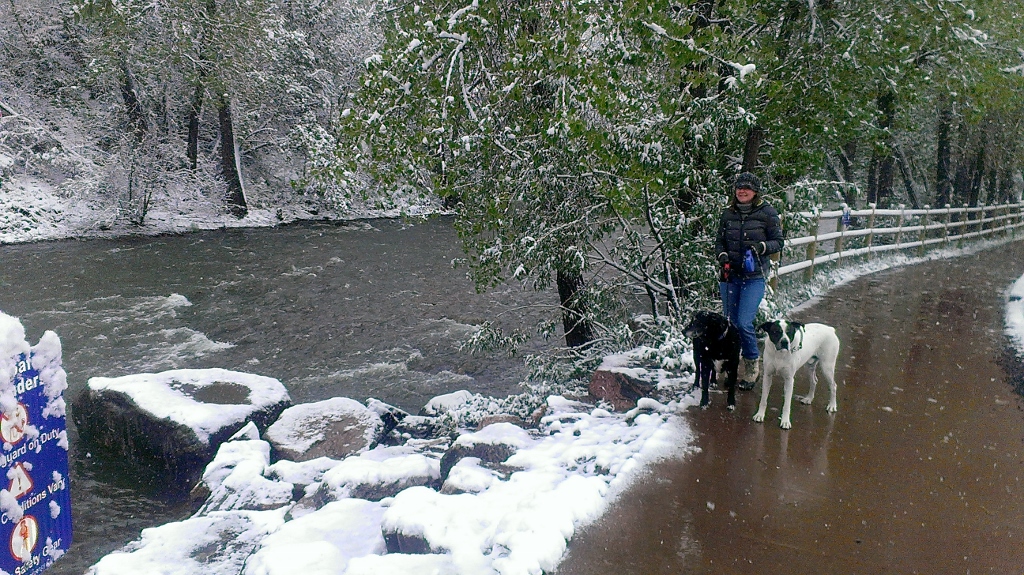 We headed up to our cabin to check things out and see if it was move in ready after a long cold winter and recent storm. Although our initial plan was to stay in Golden only a few days, the Mother's Day mountain storm left three feet of snow on our parking pad and drive. We decided to extend in Golden for the full two weeks allowed in order to let our place thaw out and in order to further deplete our checking account on food and drink. The dogs got to run around and play in the snow and we were able to confirm that our home and car were still there although still buried.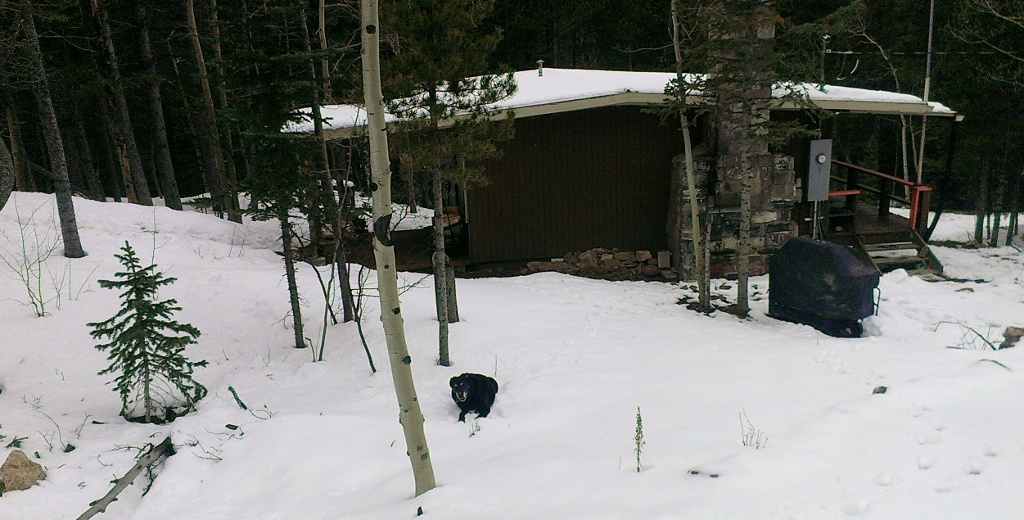 After a fun couple of weeks in Golden, we dropped the trailer off for some yearly maintenance in Denver and we moved back into our Cabin home. The sun came out and everything melted quickly. A few days later we moved the trailer up and began our quiet summer in the mountains.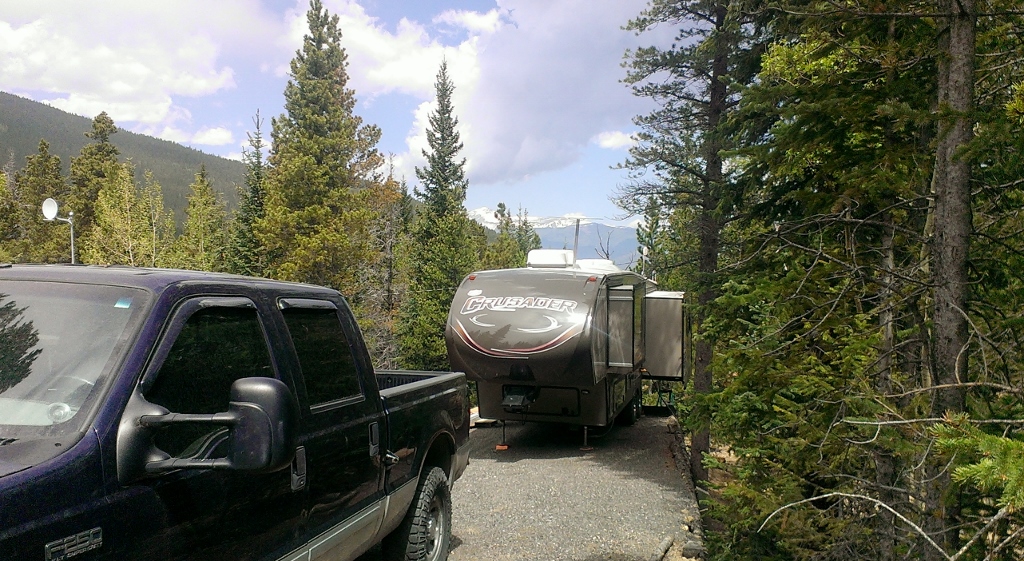 Much to our surprise and excitement, we even have had some of our new Nomad friends join us for a spell atop our humble little retreat. The Stillrays and Snowmads made their way up the mountain for an impromptu convergence. We had a blast living as a mini commune of rural mountain folk complete with six adults, a baby, five dogs, campfires, log splitting, beard growing, group meals, rafting, and even guitar lessons. Pretty good times for a group that just met last Christmas in Cedar Key, Florida.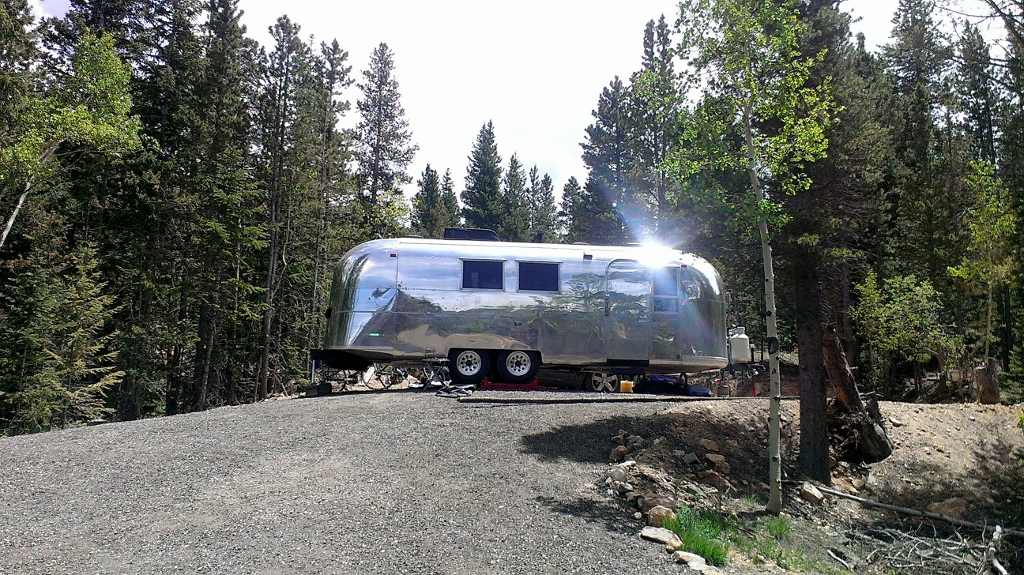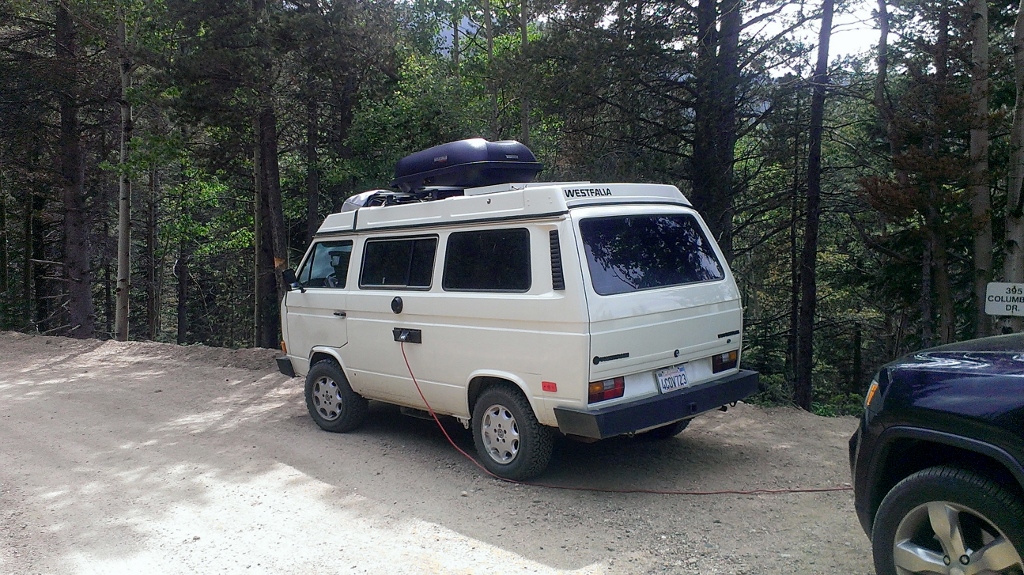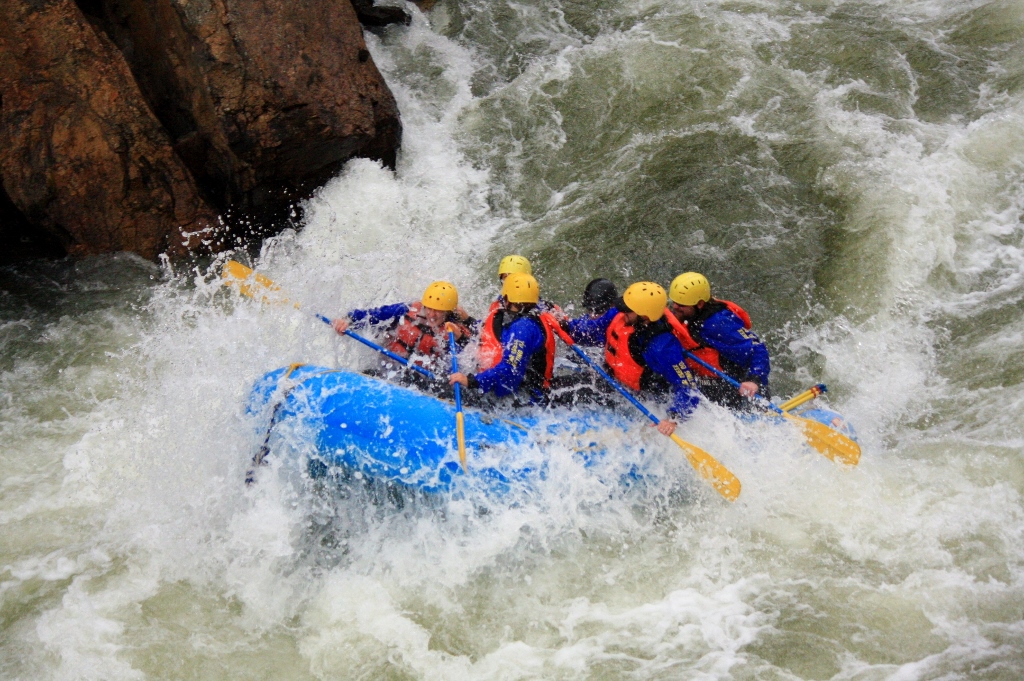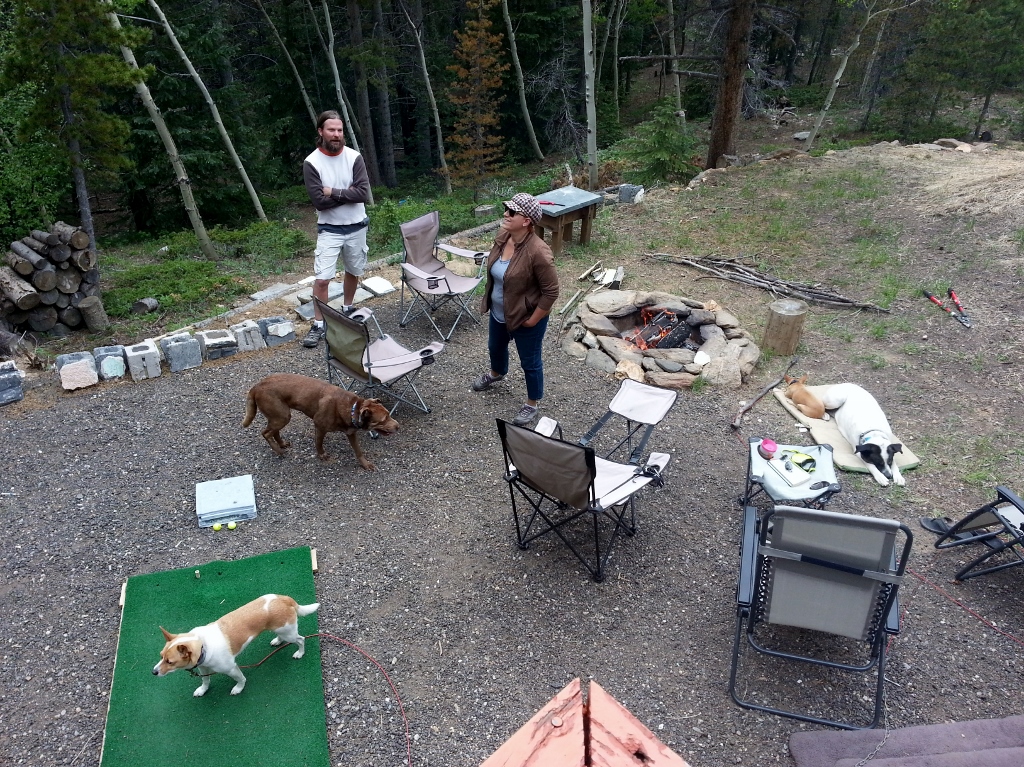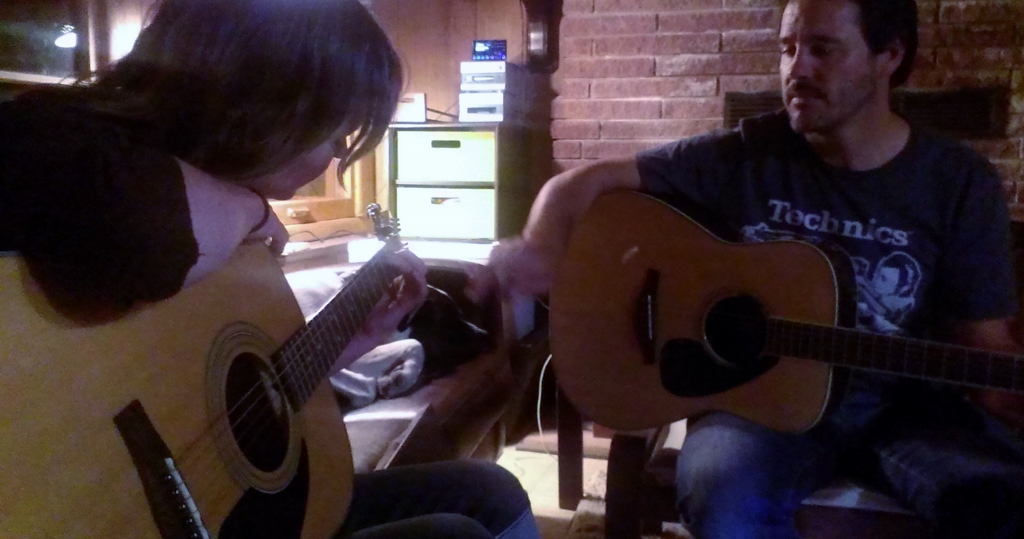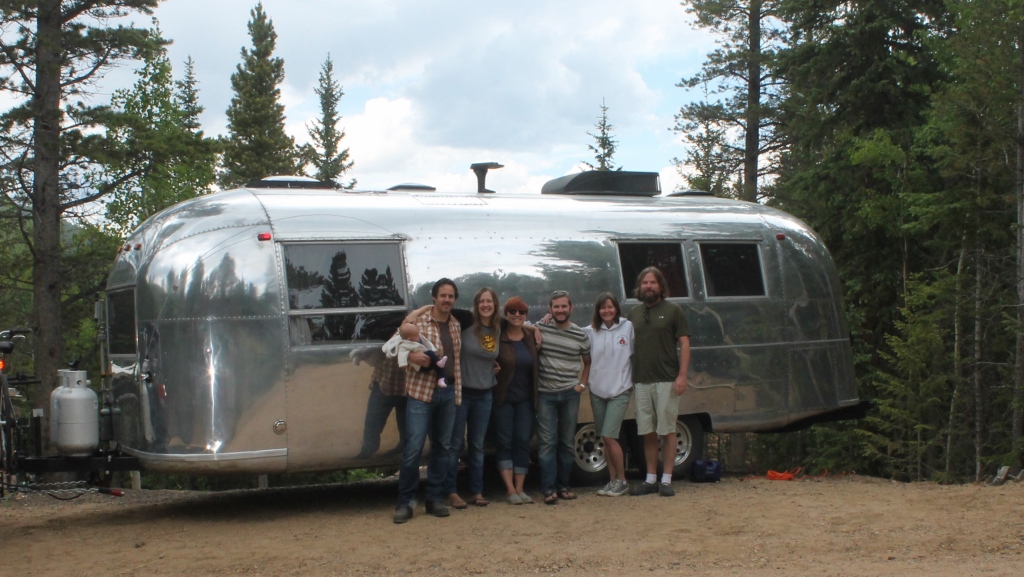 We will miss our friends as we all make our way down divergent paths across the continent, but it is also refreshing to know that we have friends that we will surely see again somewhere down the road. Forming new friendships and communities with a group of people that have similar views on living life has been one of the real highlights of our first year journey.
Although our physical trip has ended for this season, our experience as Nomads has only just begun. We are already planning and preparing for our next trip where we will be exploring the western part of the country.
Although I am not sure what will become of this blog, we have enjoyed sharing our adventures and hope to maintain some sort of updates on this site. I hope if nothing else we have provided some entertainment to friends and family that are interested in keeping up with our travels.
As for the internal journey, that we talked about on the ABOUT US section of this blog: it is still a journey and we are closer today then we were last summer although maybe not as far along as I hoped when we set off. Although we maybe secretly hoped that our "Live, Breathe, Move" journey would be an "Eat, Pray, Love" type of life-changing, spiritual awakening, what we found is that an RV trip through the Southeastern United States might not be quite as enlightening as a meditation pilgrimage through India and Indonesia. But then again, that is probably up to us too. Maintaining a Kansas State of Mind is easier on some days and in some locations, and for me, the internal journey goes on right along with the external.
As far as a parting sentiment I have just one. Aside from questions about how we get mail, the most common reaction we get when we describe our journey and life is "wow, you guys are so lucky to be able to do this!" This response is always a little strange to us. For one, is it really that out of reach to aspire to live in a travel trailer? Well, at least for us it is a dream fulfilled, and while we do have to pinch ourselves on most days, it has absolutely nothing to do with luck. It is just a series of choices and not unlike the choices every one of us make each and every day. If you are reading this and thinking about your own unfulfilled travel dreams, I hope you realize that in spite of whatever obstacles lie in front of you, you have choices too.
Carpe Diem Friends!  See you on the road.